04/15/11

Hunter-Reay Joins LIVESTRONG® as Global Envoy for the Fight Against Cancer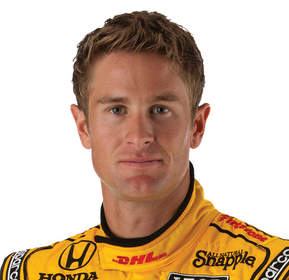 IndyCar driver Ryan Hunter-Reay joins LIVESTRONG as a Global Envoy in the fight against cancer

LIVESTRONG® is pleased to announce the addition of IndyCar driver Ryan Hunter-Reay to the foundation's Global Envoy program. As a LIVESTRONG Global Envoy, Hunter-Reay serves as a committed cancer advocate who connects with constituents and demonstrates extraordinary leadership in the global fight against cancer. Hunter-Reay gives a voice to the diagnosed who suffer in silence. He takes a stand against cultural stigma attached to cancer and helps to spur grassroots mobilization.

"It is such an amazing honor to be selected as a Global Envoy for LIVESTRONG," said Hunter-Reay. "My mother was diagnosed with Stage 4 colon cancer in 2008 and the horrifying fight she waged made a huge impact on my life in so many ways. I was there with her every moment I wasn't on the race track and the LIVESTRONG organization and cancer survivors were a constant guiding light, which gave us comfort in our darkest hours."

Hunter-Reay explained, "It was during this time that I realized LIVESTRONG is so much more than a charity. My mother ultimately lost her fight against cancer in November of 2009. However her tenacity, compassion, and fight lives on through me and today I have an amazing opportunity to help make a difference in her honor. One of the cornerstones of my message as a Global Envoy for LIVESTRONG will be early detection and awareness. I have been a loyal supporter of LIVESTRONG for more than seven years now, and wearing the iconic LIVESTRONG wristband reminds me, and others, on a daily basis of the 28 million individuals fighting cancer. As an IndyCar driver, my car number will be 28 in recognition of those people. I can't emphasize how proud I am to represent one of the greatest humanitarian and influential organizations in the world."

Hunter-Reay began his racing career in the early 1990s, winning multiple Karting and junior series Championships before moving up, in 2003, to the IndyCar level where he became the first American Rookie in 20 years to win a Champ Car race. Today, Ryan is the most successful American driver currently competing in open wheel competition in the world as well as the only driver to have won races in each of North America's top open wheel formulas, CART, ChampCar, and IndyCar where he won IndyCar Rookie of the Year (2008), the Indy 500 Rookie of the Year (2009) and is this weekend's IZOD IndyCar Long Beach Grand Prix defending race winner. Recognized throughout the International Motorsport Industry for his range of skills, Hunter-Reay currently drives the #28 Team DHL/Sun Drop Citrus Soda entry for IndyCar Champion Michael Andretti, who is third on the all time win list with 42 wins. He has previously driven for AJ Foyt, first on the all time win list with 67 wins, as well as three-time IndyCar Champion and Indy 500 Winner Bobby Rahal and Late Night talk show host David Letterman.

This Sunday, Apr. 17, Hunter-Reay will defend his title at the Toyota Grand Prix of Long Beach. Hunter-Reay will wear a LIVESTRONG branded helmet, which will be being auctioned off along with a Limited Edition Serigraph (28 of 60) by renowned motorsports artist Randy Owens on eBay with 100% of the proceeds going to LIVESTRONG.

LIVESTRONG is the brand of the Lance Armstrong Foundation, created in 1997 by the cancer survivor and champion cyclist to serve people living with cancer and empower communities to take action. Hunter-Reay joins a distinguished ensemble of cancer crusaders who have been invited to participate in the LIVESTRONG Global Envoy program. His fellow Envoy's include: Lillian Dube, Ryan Dungey, Carly Fiorina, Evan Handler, Dhani Jones, Her Royal Highness Princess Dina Mired, Lorena Rojas, Eric Shanteau, Graham Tatters, Kenechi Udeze and Ethan Zohn.