01/10/13

Pescarolo team liquidates
Henri Pescarolo's endurance team was liquidated by a French court after a six-month period during which it was protected under law from its creditors.

In 2010, Pescarolo Sport – then owned by French businessman Jean Ply – was liquidated, but Henri Pescarolo was able to purchase the cars and equipment with the held of private investors.

He then created Pescarolo Team, which raced a Pescarolo and a Dome in last year's 24 Hours of Le Mans. However, the race turned out to be a complete disaster as both cars broke their Judd engines.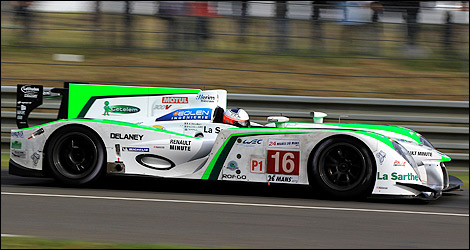 Pescarolo LMP1, 24 Hours of Le Mans 2012.
Photo: WRi2

Henri Pescarolo had also struck a deal with the Luxury Racing Ferrari team to built a brand new car. But the deal eventually broke down, leaving Pescarolo with huge debts.

Pescarolo has not ruled out continuing as a team owner.

"This means that Pescarolo Team doesn't exist any more as a company, but if I want to, I can continue. I still own the workshops and all the mechanics (who were paid by the government during the protection period) are available", Pescarolo said.