Kyle Busch Looking For First Kansas Victory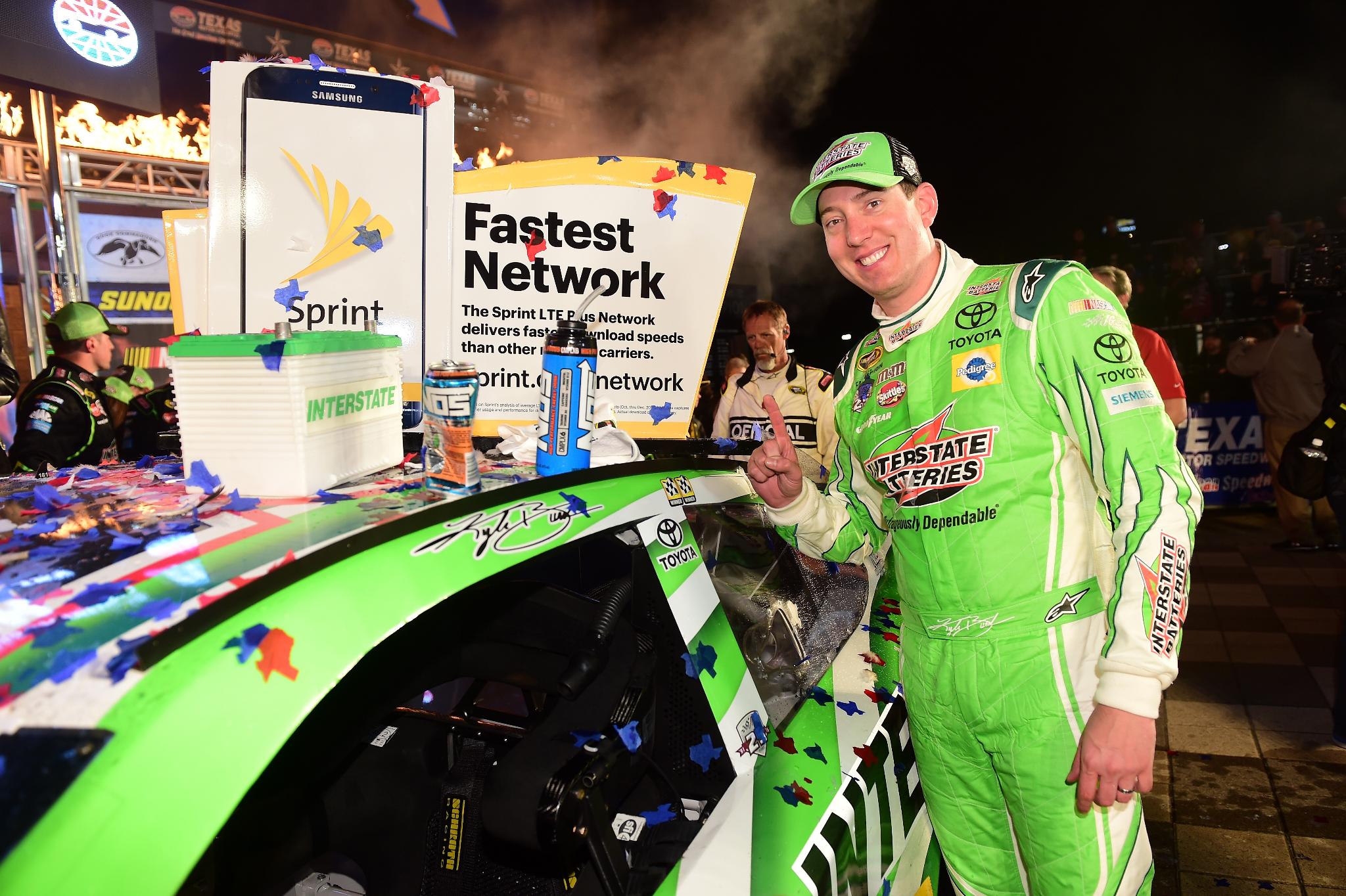 Kyle Busch celebrated his second win last month at Texas
Jared C. Tilton/NASCAR via Getty Images
Winning seems almost routine for Kyle Busch.
Only 31 years old, the No. 18 Toyota driver boasts 36 career victories and has taken the checkered flag at all but three of the 23 active NASCAR Sprint Cup Series tracks – Kansas, Charlotte and Pocono.
Busch has the opportunity to pick up wins at all three of the tracks within the next month-and-a-half, beginning with Saturday's Go Bowling 400 at Kansas Speedway (7:30 p.m. ET on FS1).
The defending NSCS champion has struggled at Kansas throughout his career, posting a 20.4 average finish in 16 starts at the 1.5-mile track. Recently, he's been better, posting two top-five showings in his last two Jayhawk State appearances.
"We tested there before the October race (last year) and I think we learned a lot that we were able to use during the race weekend," Busch said. "The last few races there, the track really has started to change and the groove is starting to spread out, and it makes me more comfortable when a track gets worn in. Kansas is one of the few places I haven't won in Sprint Cup, but I feel like we keep getting closer and closer each time we go back."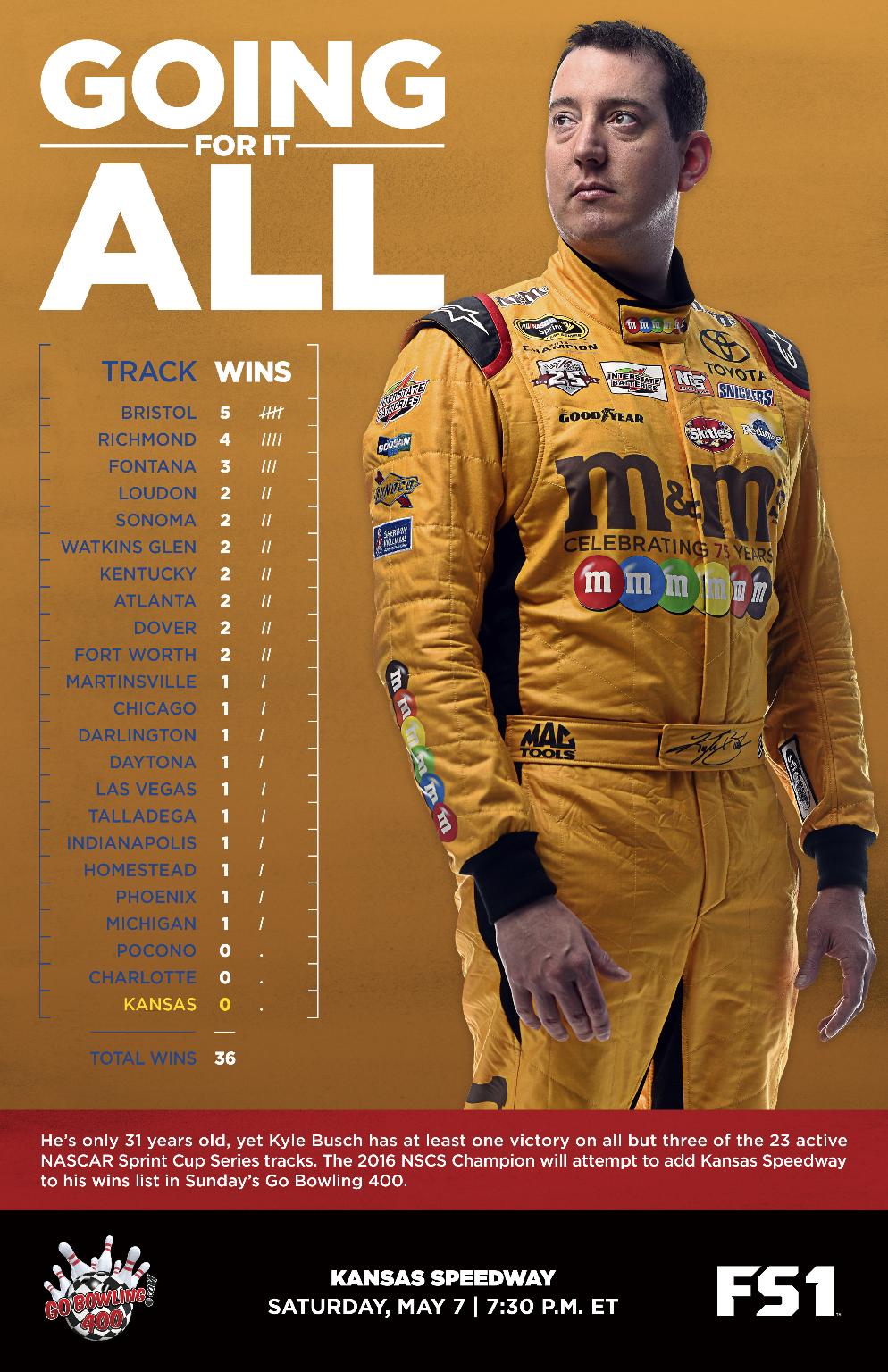 Right now, Busch is on one of the best runs of his career. He's posted a top-five finish in 12 of his last 14 races dating back to 2015 and has placed worse than second just once in his last five starts. Since returning from injury at Charlotte last year, he's won seven races.
"I wouldn't say necessarily that I'm doing anything different," Busch said about his recent success. "Certainly, I think that circumstances are going our way maybe a little bit more. Why? I'm not sure. I've just had some really fast racecars. The guys have been doing a great job at Joe Gibbs Racing, both on the XFINITY side and the Sprint Cup side. We've had a good taste of success here recently and it feels good and, when times are good, things seem easy, of course, so we'd like to keep it that way."
Busch, who made his Sprint Cup debut as an 18-year-old in 2004, further explained his growth.
"Overall, I think there are some things still for me to learn over the years that maybe I'm not quite as good at that I could be better at," he said. "Just different racetracks and being able to run well at different times or different aspects. Charlotte for instance – haven't won there – Kansas and places like that. I feel like we can go each and every week and have a legitimate chance to win each and every week, which is probably the first time in my career that I've had that, so it's pretty good.-
[adinserter name="GOOGLE AD"]