Monza to re-do first chicane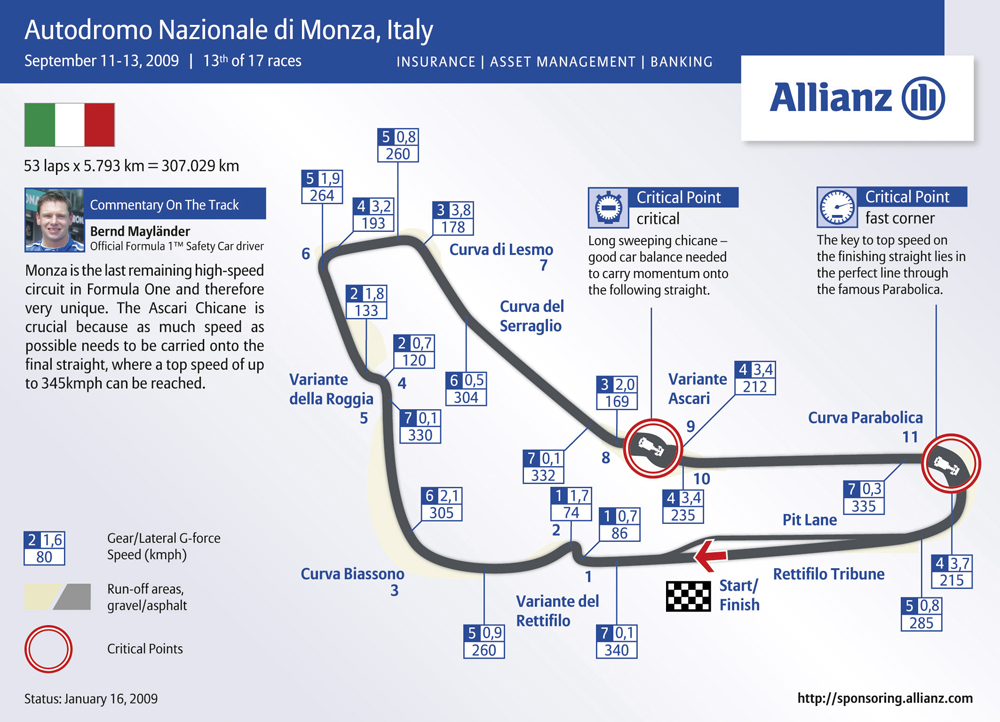 Monza's current configuration
Track officials at Monza, the home of the Italian Grand Prix, are planning to replace the Rettifilio chicane with a new, high-speed configuration in 2017 if rumors are to be believed
The Rettifilio chicane has been a trouble spot.
Documents published on the Lombardy regional government's website* dealing with changes to the local environment reveal details of the planned changes for next year.
The Rettifilio chicane is the first braking point on the current layout and has existed in various formats since 1972. For next year the track organizers plan to convert it back into a straight.
Instead of negotiating the current Curva Grande, drivers will sweep through a new section including a right-hander and a chicane. The details of this change to the track were revealed in January, however at the time it was expected it would only be used for motorbikes.
Other minor changes planned for the circuit included revised curbs and new service lanes to aid the recovery of stranded vehicles and reduce the amount of time lost to red flags at the circuit.