Sachsenring could host 2017 German GP (Update)
UPDATE
This rumor is downgraded to 'false' today – it's a typical Bernie Ecclestone strategy to get an existing race promoter to cough up more money. Reports that the Sachsenring could be in the running to rescue the German GP for 2017 have been played down.
Germany's Auto Bild reported at Hockenheim that the well-known MotoGP venue has been targeted by Bernie Ecclestone as a potential venue to take over from struggling Hockenheim and the Nurburgring — perhaps with a reduced fee.
But track chief Ruben Zeltner told Leipziger Volkszeitung newspaper: "The track is not suitable for it (formula one)."
He said the Sachsenring would need millions in renovations, so "Who should bear this risk?" he added.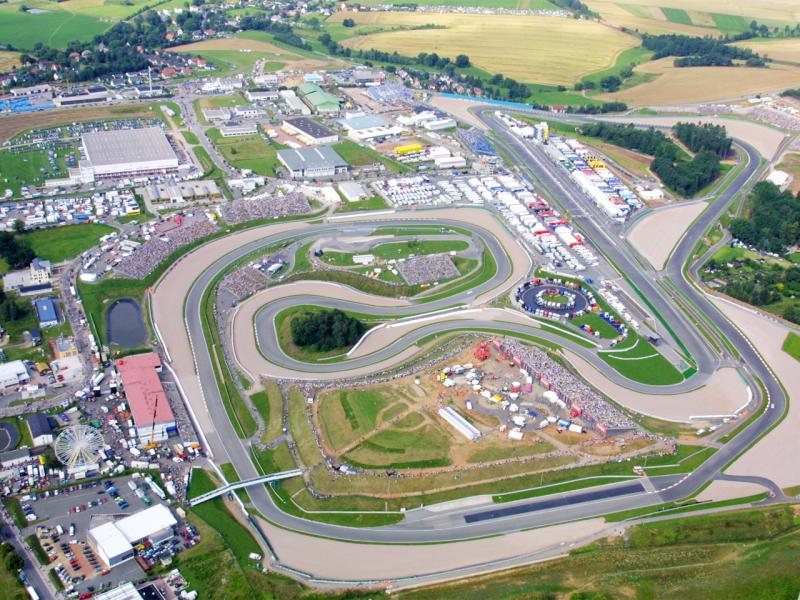 Sachsenring
07/31/16 (GMM) A third German circuit has entered the frame as the country's troubled F1 future comes under the microscope.
There was no German GP in 2015, the Nurburgring appears unable to host its 2017 race as scheduled and a notably small crowd has gathered this weekend at Hockenheim.
But Germany's Auto Bild reports that the Sachsenring could be Germany's F1 savior.
The track, located in Saxony, is already a fixture on the annual MotoGP schedule.
And Auto Bild reports that Bernie Ecclestone regards a German grand prix at the Sachsenring as early as 2017 as a possibility.
The report said the circuit has FIA homologation but would need some modifications to the pit building.
When asked about the report, the pundit for German television Sky, Marc Surer, said: "That would be great.
"The Sachsenring is an excellent race track and could attract many spectators that would otherwise probably not go to a formula one race," he added.
Auto Bild also said Hockenheim and the Nurburgring are similarly in the running for a 2017 German GP, perhaps with a fee increase.
The report said Ecclestone may have dropped his fee amid speculation the races in Canada, Brazil and even the new one in Azerbaijan could be in doubt.