Penske eyes Le Mans return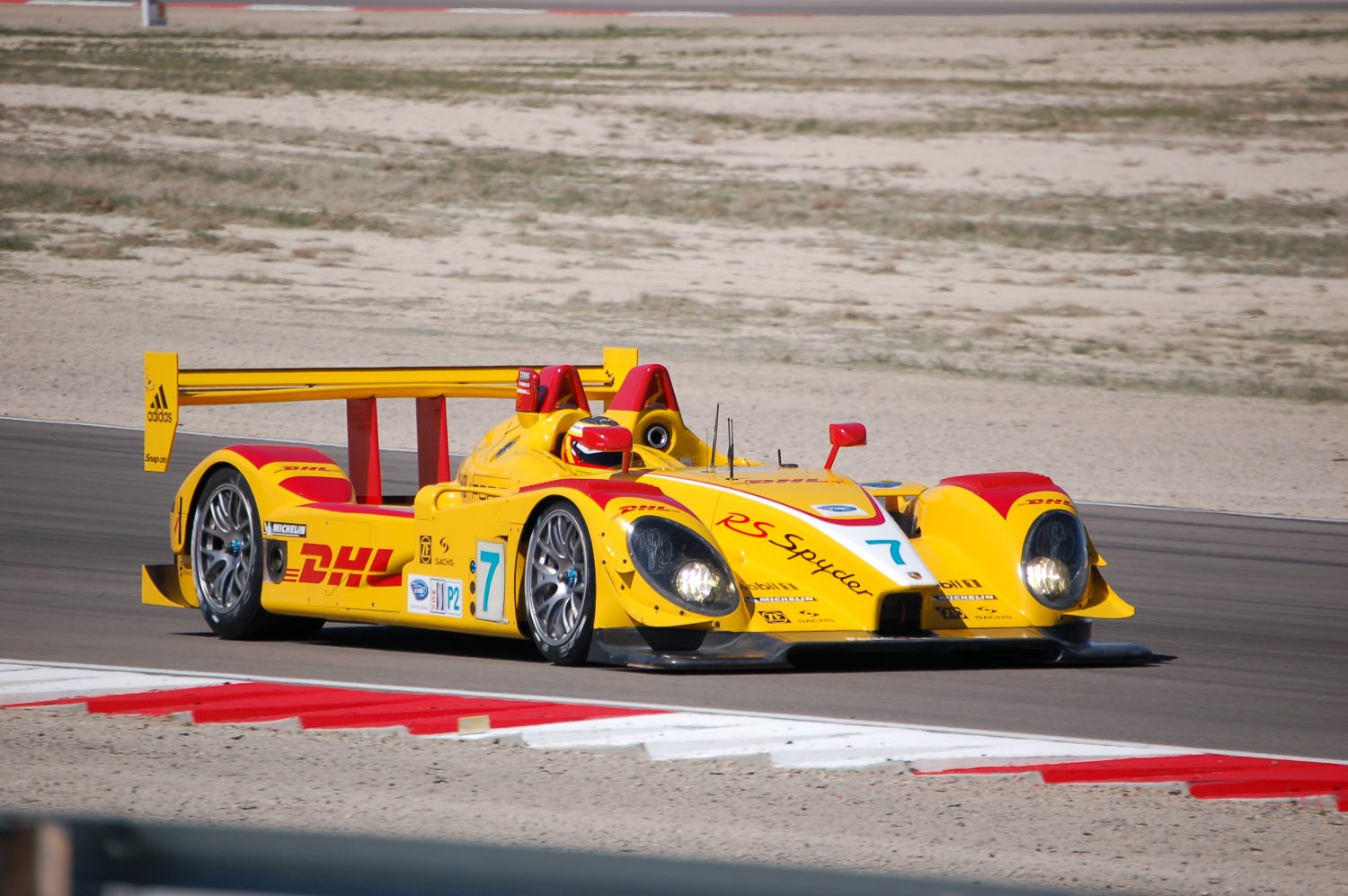 Penske Porsche at 2008 Utah GP at Miller Motorsports Park
Roger Penske told Charles Bradley of motorsports.com he would love to take his American team back to the Le Mans 24 Hours for the first time in over 40 years, if a manufacturer could supply him a car capable of overall victory.
Penske said he came close to running an ORECA LMP2 in this year's Rolex 24 at Daytona.
"One area we'd love to go back to is long-distance racing," said Penske. "We keep knocking on doors about that right now.
"Once these rules with the LMP2 [and US-centric DPi] cars get finalized — quite honestly, we talked to ORECA about running at the Daytona 24 Hours this year. But when we looked at how they were going to handicap the car [compared to the Daytona Prototypes], you were dead before you started.
"There's always going to be some balances between the cars, but it's something we decided not to do."
"The program we did with Porsche was one of the great ones of the last 10 years or so," said Penske. "We have the drivers, we can go to Le Mans and these places, we got the guys, the mechanics to work on them, and OK we'd need to hone ourselves in on the strategy, but it's a matter of having the car.
"The current sportscar racing we have in this country, you can run at Daytona, Sebring, Road Atlanta and maybe Laguna Seca — I'd love to have a car that we could run for that. I'm really not interested in running in a class."
Penske confirmed that he'd like to see his team return to Le Mans, but that the current rules make it impossible to compete at the front without manufacturer backing.
"You've gotta have an Audi or a Porsche right now," he admitted. "It's great to see Ford go with their GT car, but with the IndyCar Series and NASCAR, we've got such a commitment that… if you go to Le Mans, that has to be a program all by itself.
"We'd have to go with a manufacturer at this particular time.
"It's the one race we really haven't won, we've raced in it but it's ironic that when we were racing in Le Mans in the '70s, Ferdinand Piech's wife called me, saying her husband wanted to meet with me.
"We met in Stuttgart and we put the 917/10 [Can-Am car] together and then the 917/30, and we were there when there we no buildings in Weissach. [Famous Penske driver Mark] Donohue and myself were there when it was just a test track."