'X1 Series' to 'Make IndyCar Great Again'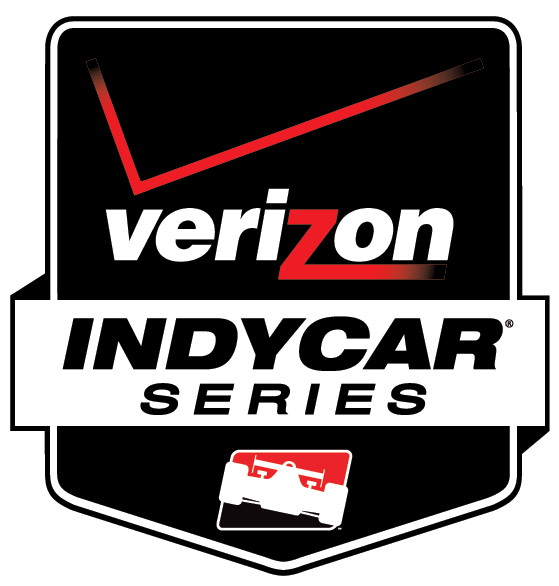 About a month ago we rumored that a group was going to make a proposal to buy the IndyCar Series from the Hulman-George family. That rumor of course was met with immediate denials from IndyCar because the group we had been talking to had not yet met with anyone from IndyCar or the Hulman-George family. I sat on this story until the time was right. The time is now right.
AutoRacing1 can exclusively report that the X1 Series group met with Tony George, Mark Miles, Jay Frye, Zak Brown and several IndyCar team owners this past weekend in Sonoma to present their plan. And while no deal has been reached, from what I hear, it was very well-received.
Rather than starting anew, X1 Group has decided to offer a partnership with IndyCar to overhaul the series by implementing some unique ideas all with the goal to make IndyCar great again — back to when IndyCar was more popular, had more sponsorship, and a larger fan-base than even NASCAR.
No one can deny that IndyCar has some serious problems — team owners are going bankrupt, many race promoters are losing money, sponsorship dollars are scarce, and TV ratings and race attendance is poor. We here at AutoRacing1 have long urged the leaders of the sport to take aggressive measures to re-energize the sport we love. We believe this course of action can do just that.
Outcome of 2-year research project

Working under the premise that a major re-think was needed, X1 Group embarked on a 2-year research project to determine what it would take to engineer a financial model that worked for IndyCar, for its teams and for the race promoters, and to re-engage young kids around the world to be excited about IndyCar again.
[adinserter name="GOOGLE AD"]There are several key components to the plan to make IndyCar great again, a couple of which we can discuss today.
The first involves marrying real racing with virtual racing in real-time and taking advantage of the hundreds of millions gamers around the world. This means kids and adults around the world can race in every IndyCar race in real-time — their virtual car against the real cars right from their living room. The X1 Group has developed the advanced technology to enable this to happen. We can envision prize money being won by the winning gamer.
Could you have beat Scott Dixon at Sonoma on Sunday? If this comes to fruition, and we have every reason to believe it will based on the financial muscle behind the X1 Group, you will be able to try.
For a fee (per race, monthly or annually) you will be able to race your virtual car against the IndyCar greats actual cars, in real-time during the race. And if you lose, you will be able to run a replay and try again, and again and again to see if you have what it takes.
As we understand it, not only will anyone around the world be able to try and win races, they will also be able to enter to win the overall championship.
The revenue generated from the gamers will completely transform the financial model for IndyCar. The amounts are so high that race promoters will no longer have to pay a sanction fee. Their money will not be needed for IndyCar to prosper. Promoters can then lower their ticket prices and parents can afford to bring their kids to the races again. IndyCar will get 50% of their profits, if there is a profit. So it takes the risk away from the race promoter. They just need to generate enough revenue to at least cover their operating costs. If promoters are making money again they can do a better job of advertising the race and doing real boots-on-the-ground race promotion again.
Besides getting the first car for free, teams will be able to sell sponsorship globally. Not only will races be broadcast globally, there will be an opportunity for sponsors to advertise within the real-time games. IndyCar can switch from a purely domestic sponsor model to a global sponsor model with a potential viewership reach of over 350 million.
But there is more

While the final car will not be exactly this car, the X1 Group wants it to be as close as possible to this look.
As we understand it all the teams will get new cars — one per driver- for free. Exciting cars with a similar look to the Adrian Newey penned Red Bull X1 car. And they will include canopies to protect the drivers. How many more Dan Wheldon's, Justin Wilson's and Dario Franchitti's (Dario suffered career-ending head injury) can the series afford to lose? Hopefully now they won't lose many more of these heroes.
We also hear the muted V-6 engine will be history, replaced by inspiring V8s. In making IndyCar great again, the X1 group feels it is imperative that the engines scream like the F1 and IndyCar power plants of yesteryear. Perhaps, the RPMs will not be as high, but certainly more than now.
Will Chevy and Honda still want to be involved? We do not know, but as I have written numerous times, IndyCar does not need to be a research and development platform for Chevy, Honda or anyone else. They have their own test facilities for that. IndyCar needs to be a marketing platform for Chevy, Honda, or any other car company interested in selling cars first, with R&D considerations second.
We can envision the day when Chevy and Honda build IndyCar engines to a set of blueprints provided by the series, with only a small part of the engine open for development. Today these companies piss money away on R&D that has very little relevance to the engines in their passenger cars, and for what? If Honda and Chevy are great engineering companies they can be recognized for making a great 'screaming' engine and use that notoriety to sell great passenger cars — even if the passenger cars don't scream.
Who is behind this?

It involves the financial might of a major media company, Liberty Media, owned by John Malone, and is being spearheaded by successful businessmen and former racers. The plan has been researched quite thoroughly and taken two years to come to fruition. Now is the time.
When will it happen?
Clearly, there is still a lot of work to do and agreements to be reached. All that has been done thus far by the X1 Group is to present the concept to IndyCar and no commitments have been made. IndyCar is assessing and a follow-up meeting is planned within the next two weeks.
As we understand it, the plan was to have new IndyCars in 2018. However, Derrick Walker, who was behind that, has resigned. From what I hear that is the same year the X1 Group would like for all this to happen. 2018, coincidentally, is also when the TV contracts are up for renewal.
If you follow their new Twitter page you can keep tabs on their progress and spread the word.
Personally I think this idea has real merit and great potential, especially given the fact that it has a definitive mechanism to engage a younger audience. But until contracts are signed and official announcements made, I can only dream that IndyCar will indeed be great again.
Mark J Cipolloni is President of AutoRacing1.com, is a licensed professional engineer, and has been involved in racing for almost 50 years.
[adinserter name="GOOGLE AD"]