FIA Disqualifies Renault from Japan Results (4th Update)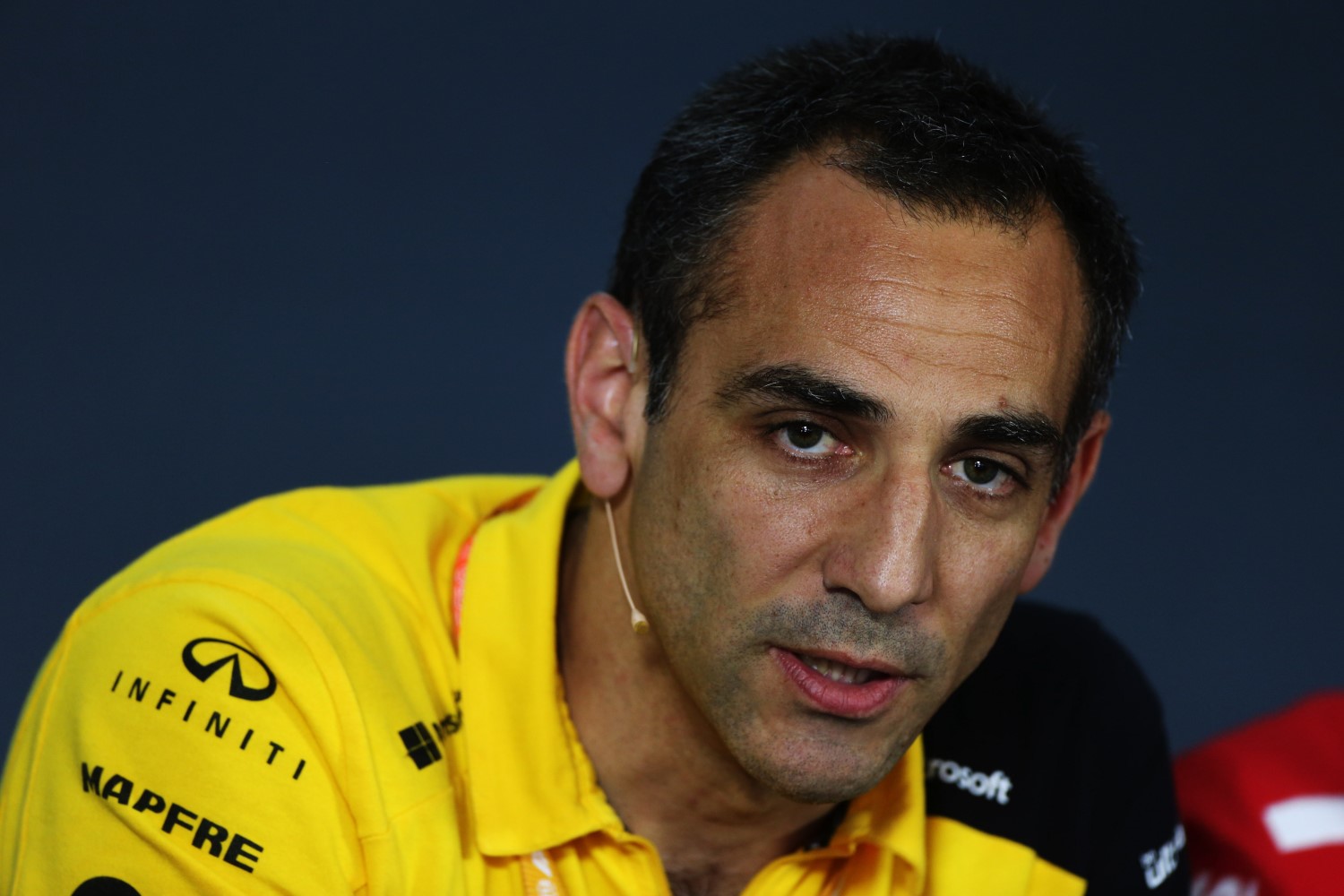 Cyril Abiteboul's team will not appeal
UPDATE Renault has announced that it will not appeal against the FIA's decision to disqualify both its drivers from the results of the Japanese Grand Prix earlier this month.
The French outfit was found to be running a brake adjustment system which contravened Article 27.1 of the sporting regulations, which requires the car to be driven 'alone and unaided'.
In their statement, Renault made it clear they are unhappy at the severity of the decision to be disqualified and believe it is 'inconsistent' when compared to similar cases.
"We regret the Stewards' decision and, in particular, the severity of the sanction applied," a team statement confirmed. "In our opinion, the penalty is not proportionate to any benefit the drivers derived, especially when used within the context of a system confirmed fully legal and innovative. It is also inconsistent with previous sanctions for similar breaches, as acknowledged by the Stewards in their decision, but expressed without further argumentation.
"However, since we have no new evidence to bring other than that already produced to demonstrate the legality of our system, we do not wish to invest further time and effort in a sterile debate in front of the International Court of Appeal concerning the subjective appreciation, and therefore sanction, related to an aid that reduces the driver workload without enhancing the performance of the car.
"We have therefore decided not to appeal the Stewards' decision.
"Formula One will always be an arena for the relentless search for the slightest possible opportunities for competitive advantage. It is what we have always done and will continue to do, albeit with stronger internal processes before innovative solutions are brought on track."
The penalty delivered a major blow to Renault's aspirations of beating McLaren to fourth in the Constructors' Standings as it now sits 43 points behind with four races remaining.
10/23/19 Renault have been disqualified from the results of the Japanese Grand Prix after a protest brought by rivals Racing Point was upheld. It means the French marque lose the nine points they scored in Suzuka, where Daniel Ricciardo finished sixth and Nico Hulkenberg tenth.
Racing Point's protest regarded an alleged breach of the Sporting and Technical Regulations and the FIA International Sporting Code, relating to a 'pre-set lap distance-dependent brake bias adjustment system'.
Having determined the protest was admissible, the FIA standard electronic control units and the steering wheels used by Ricciardo and Hulkenberg were sealed and impounded after the race pending further investigation.
The result of that investigation means that Racing Point's Lance Stroll and Toro Rosso's Daniil Kvyat will now be classified ninth and tenth respectively, with Ferrari's Charles Leclerc, Toro Rosso's Pierre Gasly, and Racing Point's Sergio Perez moving up to sixth, seventh and eighth. Formula 1 PR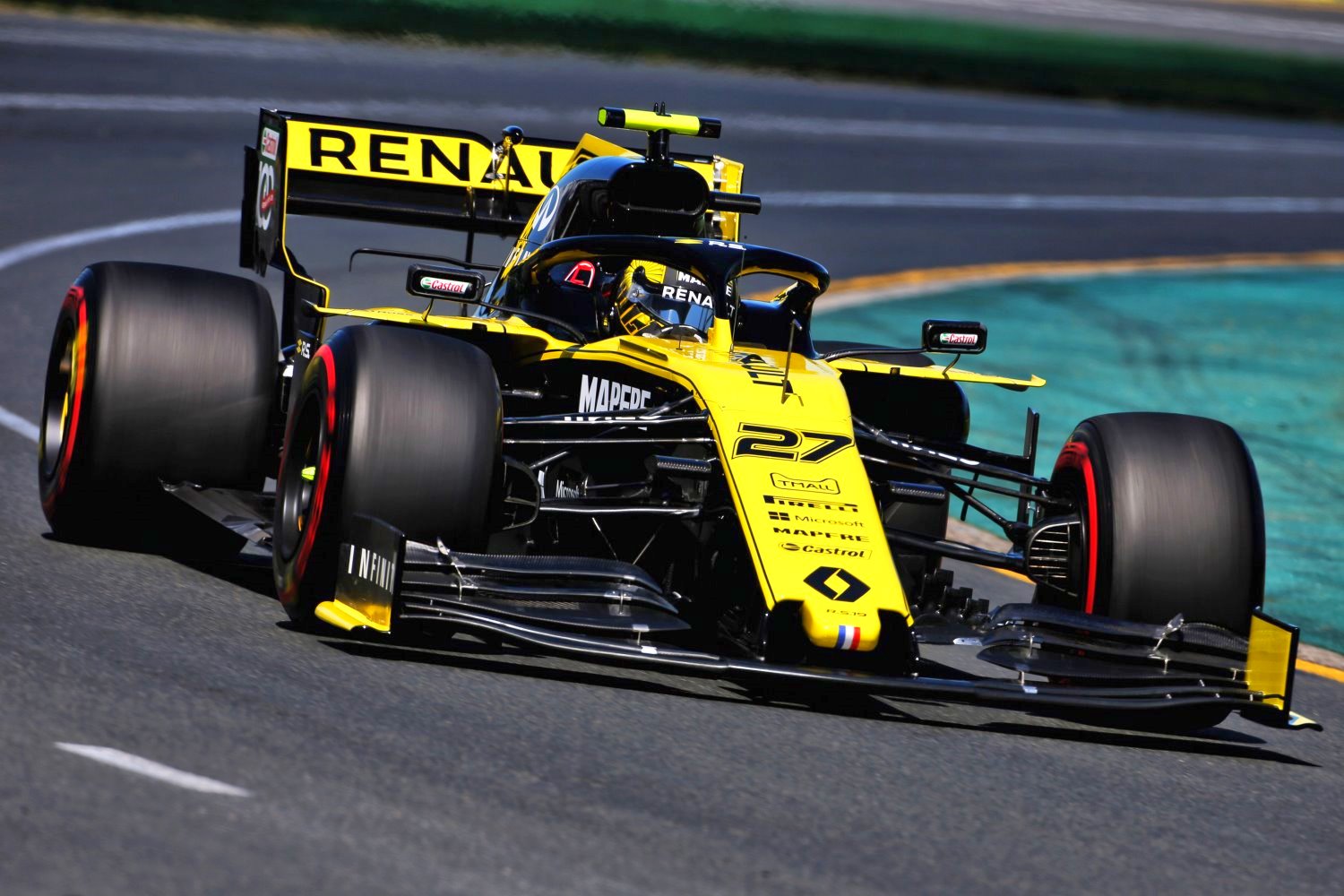 Ralf Schumacher says if Renault has a system to automate brake bias it would be a huge advantage
10/16/19 (GMM) Ralf Schumacher says Renault may have been getting a "big advantage" from an automated brake bias system that is now under FIA scrutiny.
After Suzuka, Racing Point lodged a 12-page dossier protesting what it claims is French rival Renault's "pre-set lap distance-dependent brake bias adjustment system".
The ECUs and steering wheels used by Nico Hulkenberg and Daniel Ricciardo in Japan were seized and an investigation launched.
The consequences for Renault could be dire.
Former F1 driver Ralf Schumacher told Sky Germany that disqualification from the championship and a fine like the $100 million one given to McLaren for the 'spygate' scandal are possible.
But he hopes Renault did not deliberately cheat.
"As a works team that would be very questionable. They'd have to rethink everything," said the German.
At the very least, he thinks an automatic brake balance system would give the drivers a clear advantage.
"The driver is normally responsible for adjusting the brake balance, so if it is happening automatically you could brake later and take more speed into each corner. It would be a big advantage," Schumacher said.
"An automatic system controlled electronically could do it much better and faster than the driver can manually."
Schumacher thinks there is a big risk that Renault will be found guilty of wrongdoing.
"The suspicion must be reasonable, because it's an unwritten rule that you don't accuse another team of something like that unless you're 100 per cent sure.
"If they're right, it's a catastrophe for Renault. And it's not the first time they've attracted attention," he said.
Schumacher is referring to Singapore, where Ricciardo was excluded from qualifying when his MGU-K exceeded the maximum allowed power flow limit.
But he thinks it could be some time before the new controversy is settled.
"The FIA already seems overwhelmed with the simplest decisions, and this is definitely a mammoth task. They need to be completely sure, because it would be a huge setback for Renault," said Schumacher.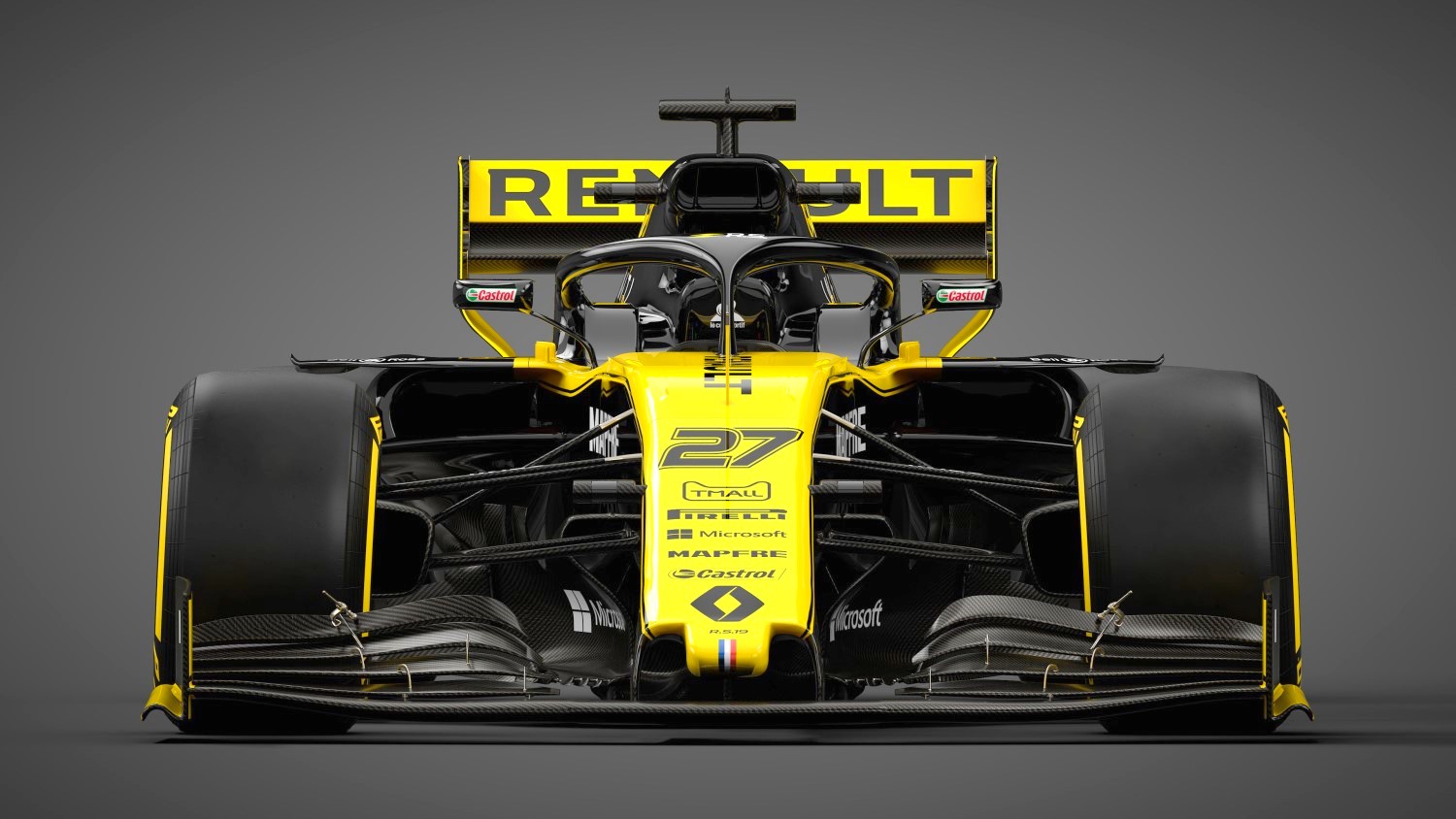 Is Renault cheating?
10/14/19 (GMM) Renault has vowed to use the time until next weekend's Mexican GP to prove its 2019 car is legal.
Having prepared a 12-page dossier, F1 team rival Racing Point has lodged an official protest against what it alleges is a "pre-set lap distance-dependent brake bias adjustment system" designed and raced by Renault.
It is believed Racing Point thinks the system regulates the brake balance automatically, depending on where the car is on track. But the rules stipulate that it is the driver who must adjust the brake balance.
The FIA ruled that the protest is admissible, and seized the ECUs and steering wheels used by Daniel Ricciardo and Nico Hulkenberg at Suzuka.
A "detailed analysis" of the components will now take place.
Renault said it "acknowledges the protest", but explained that further meetings with the FIA are now necessary "due to the complexity of the 12-page dossier".
"Renault intends to use this recess to prepare an equally detailed case to rigorously defend its position," the French team added.
10/13/19 (Reuters) – Formula One's governing body moved to seal and impound the steering wheels and electronic control units of Renault's Formula One cars on Sunday after a Japanese Grand Prix protest by rivals Racing Point.
The International Automobile Federation (FIA) said, after meeting team representatives, that the protest had been ruled admissible and would be heard at a later date.
Canadian-owned Racing Point had protested about an "alleged pre-set lap distance-dependent brake bias adjustment system" on the cars raced by Australian Daniel Ricciardo and German Nico Hulkenberg.
The FIA said a representative of the technical department had been directed to seal and impound the parts in preparation for a detailed analysis of them, as well as analysis of associated hardware, software and data.
"When the likely submission date of the assessment can be determined, the FIA Technical Department representative will communicate that to the chairman of the stewards so that the next meeting time to assess the claims made in the protest can be scheduled," it added.
Renault (PA:RENA) said in a statement that Racing Point had prepared a 12-page dossier.
"Renault F1 team intends to use this recess to prepare an equally detailed case to rigorously defend its position," said the French manufacturer team.