Jaguar could buy embattled Silverstone (Update)
UPDATE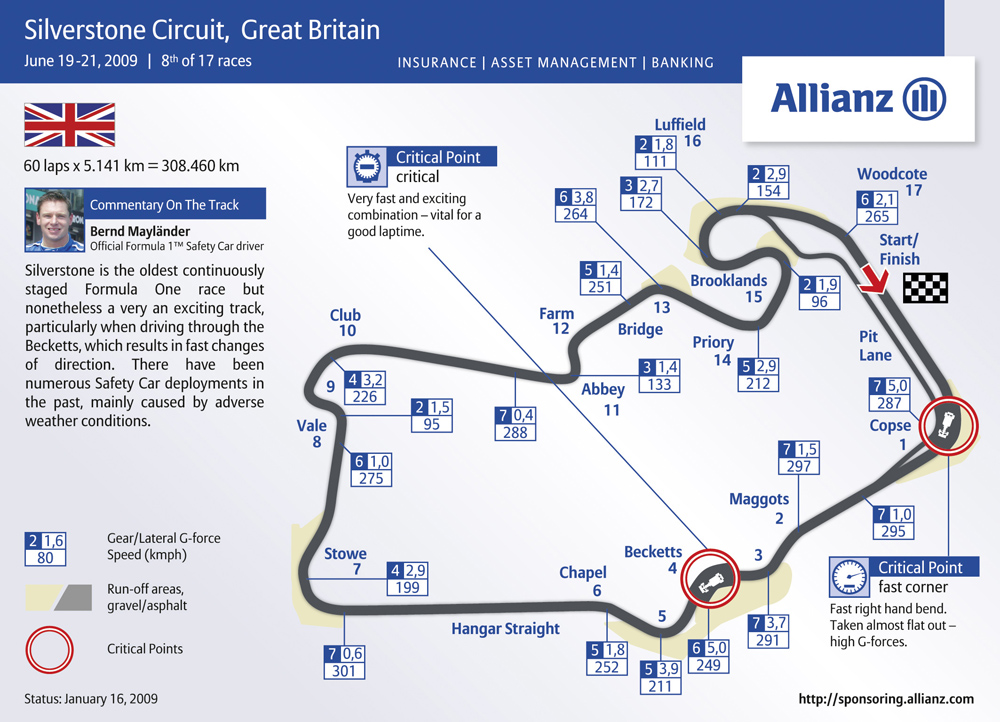 Silverstone
(GMM) Neither party has denied reports that Jaguar could buy the British grand prix venue Silverstone.
With current owners the British Racing Drivers' Club (BRDC) struggling to pay its race fees to Bernie Ecclestone, it emerged this week that the circuit in rural Northamptonshire could be bought by the Indian-owned Jaguar Land Rover.
A Jaguar spokesman told the Telegraph: "We continually look to invest and grow our business operations in the UK and constantly evaluate a wide range of opportunities which are confidential."
And a spokesman for the BRDC added: "The British Racing Drivers' Club receives confidential approaches from a number of different parties attracted to the iconic Silverstone circuit and considers these on their merits.
"Should an attractive offer be received from any party, the BRDC board would seek a mandate from club members before progressing it. We have no further comments to make on the recent press reports," he added.
12/03/15
Without big government subsidies, F1 eventually bankrupts all race tracks
(GMM) Jaguar, the iconic British carmaker, is reportedly considering buying Silverstone.
In September, reports emerged that the future of the historic British grand prix is in doubt over a lack of funding.
"Can I guarantee the future? No I can't," Silverstone managing director Patrick Allen told the Telegraph.
"To pull the contract would be a sad thing for Silverstone, it would be a sad thing for motor racing and it would be a very sad thing for Britain," he added.
But now, another London newspaper, The Times, said Jaguar Land Rover – owned by the Indian carmaker Tata – is "considering a multi-million pound bid" to buy the embattled circuit in rural Northamptonshire.
The report said Jaguar could turn Silverstone into its headquarters, even though at the moment the plan is "little more than an exploration".