VW Emissions Scandal Could Cost $86 Billion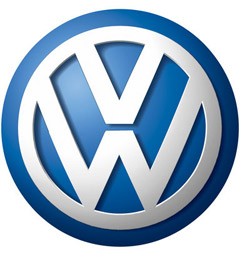 According to CNNMoney, the financial service holding company Credit Suisse estimated today that the cost of the VW diesel emissions scandal could amount to about $86 billion.
Credit Suisse has criticized and warned investors against other estimates because they don't sufficiently take into consideration the secondary costs and fallout from the scandal. In a report sent to CNNMoney, Credit Suisse wrote that "the market does not appear to be discounting negative knock-on effects." These effects could include a potential customer reimbursement for related damages.
As this is being written, VW stock is dropping and current VW TDI owners are seeing a lower and lower resale value of their cars. If this whopping estimate is correct, it will completely overshadow the cost of the BP oil spill in 2010, which amounted to $53.8 billion in charges. Nobody knows when or where this scandal will bottom out, but we hope it's soon.
In addition to the stop-sale order, the company plans to recall some 482,000 affected "clean diesel" vehicles. They include:
— Volkswagen Golf (2009-2015 model years)
— Volkswagen Jetta (2009-2015 model years)
— Volkswagen Beetle (2009-2015 model years)
— Volkswagen Passat (2014-2015 model years)
— Audi A3 (2009-2015 model years)
In addition, the EPA reportedly plans to withhold certification from 2016 model-year TDI models in the U.S. equipped with the same 2.0-liter diesel engine. Diesel models account for almost a quarter of all cars currently offered at the automaker's dealerships in the U.S., though the number of unsold 2015 model-year cars on dealer lots is not expected to be great — it is the stop-sale order on 2016 model year cars that is likely to cause headaches for dealers.
The recall is not expected to include other types of diesels marketed by Volkswagen in the present or in the past in the U.S., which include the Touareg TDI, powered by a 3.0-liter turbocharged diesel V6.