IndyCar 2015 Head-to-Head picks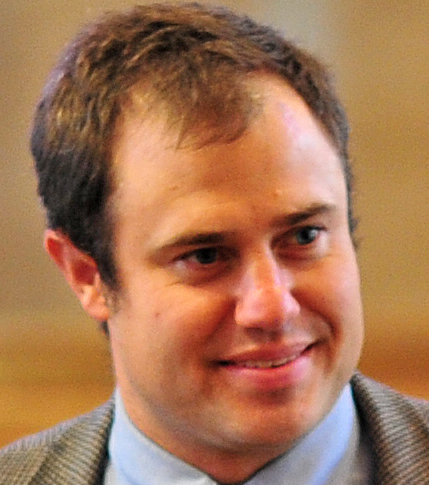 Will Carroccio get his lunch eaten again or will he even the score?
Last season, columnist Brian Carroccio and AutoRacing1 President Mark Cipolloni squared off in an epic clash AR1 IndyCar Head-to-Head previewing the 2014 Verizon IndyCar Series. Predicting which drivers would win their theoretical head-to-head matchups, the age and experience of Cipolloni (7-5) prevailed over the good looks of Carroccio (6-6). Today, these two Titans of IndyCar prognostication go at it again, in AR1 IndyCar Head-to Head 2015.
Before we get started allow us to take a brief look back at the 2014 results (Winners in bold):
2014 Head-To-Head Results

| | | |
| --- | --- | --- |
| Matchup | Carroccio (6-6) | Cipolloni (7-5) |
| Carlos Munoz v Josef Newgarden | Newgarden | Munoz |
| Helio Castroneves v. Tony Kanaan | Kanaan | Kanaan |
| Marco Andretti v. Ryan Briscoe | Andretti | Andretti |
| Sebastien Bourdais v. Ryan Hunter-Reay | Hunter-Reay | Hunter-Reay |
| James Hinchcliffe v. Simon Pagenaud | Pagenaud | Hinchcliffe |
| Juan Pablo Montoya v. Justin Wilson | Wilson | Montoya |
| Scott Dixon v Will Power | Power | Dixon |
| Jack Hawksworth v. Sebastian Saavedra | Saavedra | Saavedra |
| Charlie Kimball v. Graham Rahal | Kimball | Made no selection |
| Mikhail Aleshin v. Takuma Sato | Aleshin | Aleshin |
| Oriol Servia v. Ed Carpenter | Servia | Carpenter |
| Kurt Busch v. Jacques Villeneuve | Villeneuve | Busch |
2015 AR1 IndyCar Head-to-Head
(2014 finish in parentheses)

The matchup
Brian Carroccio
Mark Cipolloni

Helio Castroneves (2) v.
Ryan Hunter-Reay (6)

If it was wins, I'd say RHR, but when it comes to points I'll take Castroneves and Chevy. Helio has been super-consistent each of the past two years.
While Chevy appears to have the advantage in early testing, RHR is Honda's top driver and if Honda is sandbagging, RHR could come out on top

Carlos Munoz (8)
v.
James Hinchcliffe (12)

This is a tough one. I think Munoz is poised to take a step forward, and I also think Hinchcliffe will benefit from #1 status at SPM. But I like Munoz's consistency here over Hinch.
I have to pick Munoz on this one. The Andretti team did all the preseason testing for Honda and should have a leg up

Graham Rahal (19)
v.
James Jakes (N/A)

I get the sense Rahal is entering this season with more confidence than he's had in recent seasons, and after a year off I don't expect much out of Jakes. Give me Rahal.
James Jakes is underrated, but give him a decent car and he will surprise. However, I will go with Rahal.

Charlie Kimball (14)
v.
Jack Hawksworth (17)

I think Hawksworth is going to be very strong in a much-improved Foyt team. And if he ever figures out the ovals, look out.
Charlie Kimball – He is on a Ganassi team and Chevy appears to have a leg up on Honda

Francesco Dracone (N/A)
v.
Simona de Silvestro (N/A)

This seems to be a question of whether we think Simona will pick up more races with Andretti after St. Pete. I imagine she does, so I'll say de Silvestro
De Silvestro who has far more experience in IndyCar than Dracone, so I will go with de Silvestro assuming she races in more than just St. Pete

Takuma Sato (18)
v.
Carlos Huertas (20)

Sato. That team had some rotten luck last year, and Sato is always quick. And while Huertas had some impressive runs last year, has the fact he came up with an 'illness' at both Iowa and Fontana even been addressed?
I have to go with Sato on this one. More experience and the Foyt team should be stronger this year.

Juan Pablo Montoya (4)
v.
Simon Pagenaud (5)

Simon Pagenaud was a regular front-runner with SPM for the last three years, and now he has a Penske car? Uh, I'll take Pagenaud.
Pagenaud because Montoya appears to have lost his quickness after 'lazy' racing all those years.

Stefano Coletti (N/A)
v.
Gabby Chaves (N/A)

Chaves is a very heady driver, who I think has a long IndyCar career ahead of him. But based on preseason testing and the fact he has a Chevrolet, I'm going with Coletti.
Coletti for sure. This rookie is going to open some eyes this year. This guy is quick.

Jay Howard (N/A)
v.
Bryan Clauson (N/A)

We have two one-off Indy 500 drivers running for teams that have recently won at the Speedway. I'd love to see Clauson have a good showing, but I'll go with Howard due to experience.
Jay Howard – more experience at Indy

Marco Andretti (9)
v.
Josef Newgarden (13)

Andretti has certainly been more consistent than Newgarden, the last two years. But I think young Josef is poised for a huge breakout. Give me Newgarden.
Marco's qualifying speed is atrocious and it appears to be getting worse. As long as he keeps qualifying in the back half of the grid, I half to go with Newgarden.
More wins: Ed Carpenter or Luca Filippi
Another tough one. Carpenter is the safer bet to win but Filippi gets twice the races. I'm going to go with the safe pick here knowing that Ed is usually good for an oval win a season. Carpenter
Carpenter as he should win an oval race or two. However, Filippi is the better driver and could surprise.

Will Power
v.
Scott Dixon (3)

I like Dixon by a smidge. A lot of mouths to feed at Team Penske, whereas Dixon is THE GUY at Ganassi.
Tough one, but I will have to go with Power. The Penske team will be hard to beat this year.

Tony Kanaan (7)
v.
Sebastien Bourdais (10)

It's hard to go against Bourdais. But with the way Kanaan finished 2014, I think he's going to have a real good 2015, and I give the slight edge to TK.
This is a tough one. My vote could go either way. I will pick Bourdais by the slimmest of margins because I think Coletti's speed is going to help motivate Sebastien.