Observations from the World of Motorsports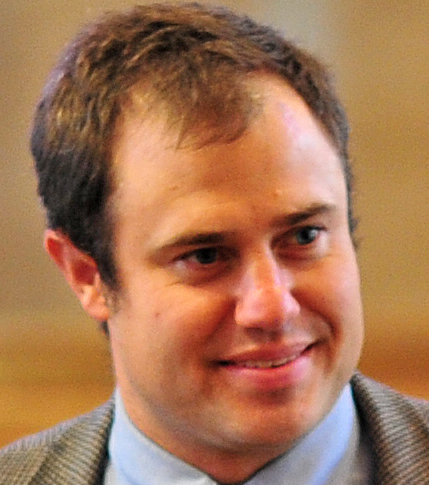 Brian Carroccio
A lot has happened in the world of motor racing since the last time I wrote three weeks ago following the Verizon IndyCar Series finale at Auto Club Speedway. While I'll spare you the uninteresting details, an old injury that recently reared its ugly head has left little time for writing about automobile racing.
Nevertheless, during that time, I've amassed quite a list of subjects for discussion. So, without further ado let's tackle some the more intriguing storylines from the world of racing over the past few weeks.
Formula E
At the risk of restating the obvious, the world's first all electric racing series was always going to be greeted with a fair degree of cynicism. After all, having your competition potentially determined by Twitter impressions doesn't exactly scream credibility. And the notion of quiet, underweight cars turning Formula Ford lap times while performing some goober exercise in eco-friendliness was always to make the skin of many a racing pursuit crawl.
Of course, in the run-up to last week's series inaugural race, the Beijing ePrix, Formula E had its many advocates as well. Outside-the-box thinking by CEO Alejandro Agag and his team, the focus on attracting a younger, hipper, more urban audience and a racing formula more relevant to the interests of consumers and the automotive industry are but a few of the oft-cited criteria in support of Formula E. And yes, (personal objection to the ridiculous Twitter-power boost thing aside), the notion that the sport of racing could use some shall we say progressive thinking, technically and otherwise, is something even Formula E's most vocal critics would concede.
Now, I don't think anyone's position was exactly validated or discounted last week in Beijing. The racing was good, if not spectacular. Sure, the series doesn't boast drivers with the resumes and/or name recognition of say Fernando Alonso, Dale Earnhardt Jr., Sebastian Vettel, Lewis Hamilton or Scott Dixon. However, with established pros like Nick Heidfeld and Oriol Servia, under-appreciated talents who never got their shot at the big time like Franck Montagny and young up-and-comers like Sam Bird, the field is a more than respectable one.
Also, although many believed the race would devolve into some sort of techy-power-conservation exercise, as it turned out, it was a clear one-stop err…one-car swap for everyone. While there was some power conservation in the early part of the race, each driver had enough in the tank err…battery to race hard to the finish.
And what a finish it was.
You've likely seen the video by now. But with pole sitter Nico Prost of e.dams Renault leading Heidfeld coming to the final corner, the Formula 1 veteran went to the inside when Prost threw a wicked block. The resulting contact forced Heidfeld into the curbs and then the safety barrier, which launched him into a strange airborne multiple barrel roll, before landing safely. Prost was also eliminated from contention due to the damage to this car, while Lucas di Grassi took something of a fortuitous win in one of the stranger endings to any race I can remember.
It's doubtful that Formula E will ever repeat the crazy finish of its debut race. But can its unique approach capture the imagination of a worldwide audience and give the sport of racing a desperately needed shot-in-the-arm? It's probably going to be quite a while until that question is answered.
No risk of any eco-friendly nonsense here: The Chase
I'm well aware this is something of a radical concept in 2014. But I believe in order to determine champion of any season-long motor racing series, all sanction bodies should adopt the following revolutionary system:
all races count equal points
at the end of the season all the points from each race are added
per the incredibly complex criteria above, the championship is awarded to the driver that has earned the most points
Yes, whether its double-points for three random oval races, two of which have a combined attendance of about 20,000, a double-points' Formula 1 finale, or whatever the next adaptation to The Chase is, I'm against it.
Now, if such a unique format was used to say, award an 'insert sponsor name here' Cup that was separate from the overall championship? That would be an idea who discussing.
The above noted, I will offer that this season's adjustments to The Chase have accomplished their intended goals of 1) placing a greater premium on winning and 2) providing a more compelling/exciting format than previously. And conceding that NASCAR has, for better or worse, opted for a playoff-style format, this particular format is a significant upgrade over the previous one.
Puzzled
Last week, this off-season's premier IndyCar free agent Simon Pagenaud was rumored to be going to a Chevrolet team next season by RACER's Robin Miller, possibly Team Penske, or perhaps even Chip Ganassi Racing. Let me be clear, I'm not criticizing Miller, RACER, or anyone for that matter, as I have no firm knowledge of where Pagenaud is going.
However, there are many questions regarding the notion that Pagenaud would wind up with a Chevy team in light of details outlined last week on AR1's Rumor page. And further questions have in my mind arisen in light of the fact the Frenchman is testing Tuesday at IMS for his team of the last three seasons, Honda-powered Schmidt Peterson Hamilton Motorsports?
Yes, I know it's a Firestone tire test, thus different from a 'normal' test. Yes, I know Pagenaud is under contract with the team through October 1st. Yes, I'm aware that some of the other Honda teams such as A.J Foyt Racing, Rahal Letterman Lanigan, who recently laid off engineering staff, Bryan Herta Autosport and Dale Coyne Racing may not have the budget to be hitting the testing trail this early in the off-season, and possibly even until early 2015. I'm also well aware that Pagenaud is considered one of the better development drivers.
But does anyone else find it strange Honda would sign off on Pagenaud testing one of their engines, if they knew he was about to join the rival Bowtie Brigade, or even if they believed such a scenario to be a strong possibility? Would Honda really supply an engine to a driver likely to be sporting the yellow bowtie on his engine cover in 2015 to? And even though Schmidt Peterson Motorsports' other 2014 driver Mikhail Aleshin is injured would SPM want to test if they knew Pagenaud was leaving?
I suppose, it's conceivable there would be some wiggle room on one or two of the criteria outlined above. But all of them?
Yes, I could be wrong. And the Frenchman has had everyone guessing about his 2015 destination for a few months now. But the fact Pagenaud is testing Tuesday with Schmidt, tells me he's going to at the very least, remain in the Honda camp.
Andretti or Schmidt?
If Pagenaud is in fact staying with a Honda team, the next logical question becomes which of Honda's top-two teams: Andretti Autosport or SPM?
Andretti was known to be pursuing the option of running a fifth car earlier in the summer with the Frenchman as a desirable candidate for the seat. I imagine Andretti could theoretically still have such ambitions. Plus, I could foresee a scenario where Pagenaud tests, SPM, Honda and Firestone all get the data, and the Frenchman is off to Andretti. That or he winds up right back in the #77 Schmidt Peterson Hamilton machine.
One last thing on Pagenaud…
Honda really needs him.
As things seem to be shaking out (this is unofficial), Chevrolet is going to have a lineup of:
Team Penske: Will Power, Juan Pablo Montoya, and Helio Castroneves
Target Chip Ganassi Racing: Scott Dixon and Tony Kanaan.
KVSH Racing: Sebastien Bourdais
CFH Racing: Ed Carpenter/Mike Conway (although Conway is not yet signed to CFH Racing)
and Josef Newgarden
Yes, Ryan Hunter-Reay won three races in 2014, including the Indianapolis 500. Yes, there are proven drivers likely to be in the Honda camp such as Justin Wilson, and others with great potential such as Jack Hawksworth, Carlos Munoz and Mikhail Aleshin.
But as things stand right now, Honda's driver lineup is not remotely close to that of Chevrolet. Considering the armada of talent Chevy has assembled above, Honda is probably facing a real uphill battle next season. And that's even if they do retain Pagenaud.
I've noticed a concerted effort by INDYCAR to…
One, stay in the news early during this long off-season, and two, actively attempt to frame the message in a manner they want the public to receive it.
For example, Hulman & Co., CEO Mark Miles noted recently that 'Hulman Motorsports' will turn a profit in 2014. That's wonderful and all. Making money is clearly better than losing money. Allow me to simply point out THE FACT 'Hulman Motorsports' can't actually make money, because it ISN'T ACTUALLY A COMPANY. It's a name used internally by people who work for INDYCAR (the trade name for the Verizon IndyCar Series) and/or Indianapolis Motor Speedway, two separate divisions of Hulman & Co., in reference to Hulman's motorsports endeavors. In essence, 'Hulman Motorsports' is a state of mind. It exists in no official capacity.
That said, credit INDYCAR (or whoever) for creating some positive coverage. Because even if they framed it through something of a nebulous, fabricated entity, and even if the whole 'we turned a profit' thing is an exercise in semantics and public spin, the end result is the same: the public sees IndyCar and profit in the same headline. Therefore, the public sees a positive story about the sport.
To me, this is an indication of a certain level of active P.R. we have not seen out of INDYCAR, IndyCar, Indy Racing League, LLC, IMS, Hulman Motorsports, or however you want to refer to the offices at 16th & Georgetown, since; well since I can't remember when.
Brian Carroccio is a columnist for AutoRacing1. He can be contacted at BrianC@AutoRacing1.com