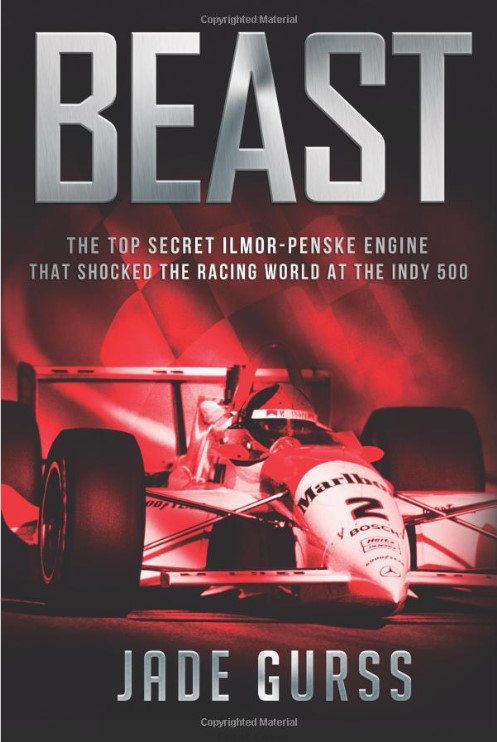 The Beast by Jade Gurss
Full Disclosure: AutoRacing1 was provided with a complimentary copy of Beast by Jade Gurss for the purposes of review.
Officially, it was known as the Mercedes-Benz 500I. Publicly, there were numerous flattering or unflattering adjectives used depending on one's perspective. At the Ilmor factory in Brixworth, England it was called the "E." To two-time Indianapolis 500 winner Emerson Fittipaldi it was very simply, yet very affectionately called "The Beast."
And what a "Beast" it was.
With a reported 950 horsepower, "The Beast," would make its race debut on an idyllic spring day shortly after 11 a.m. on May 29, 1994. Just over three hours later, after two of its three entries failed to complete the 78th running of the Indianapolis 500, and the remaining entry captured victory in The Greatest Spectacle in Racing, the purpose-built pushrod engine would be finished with race competition forever.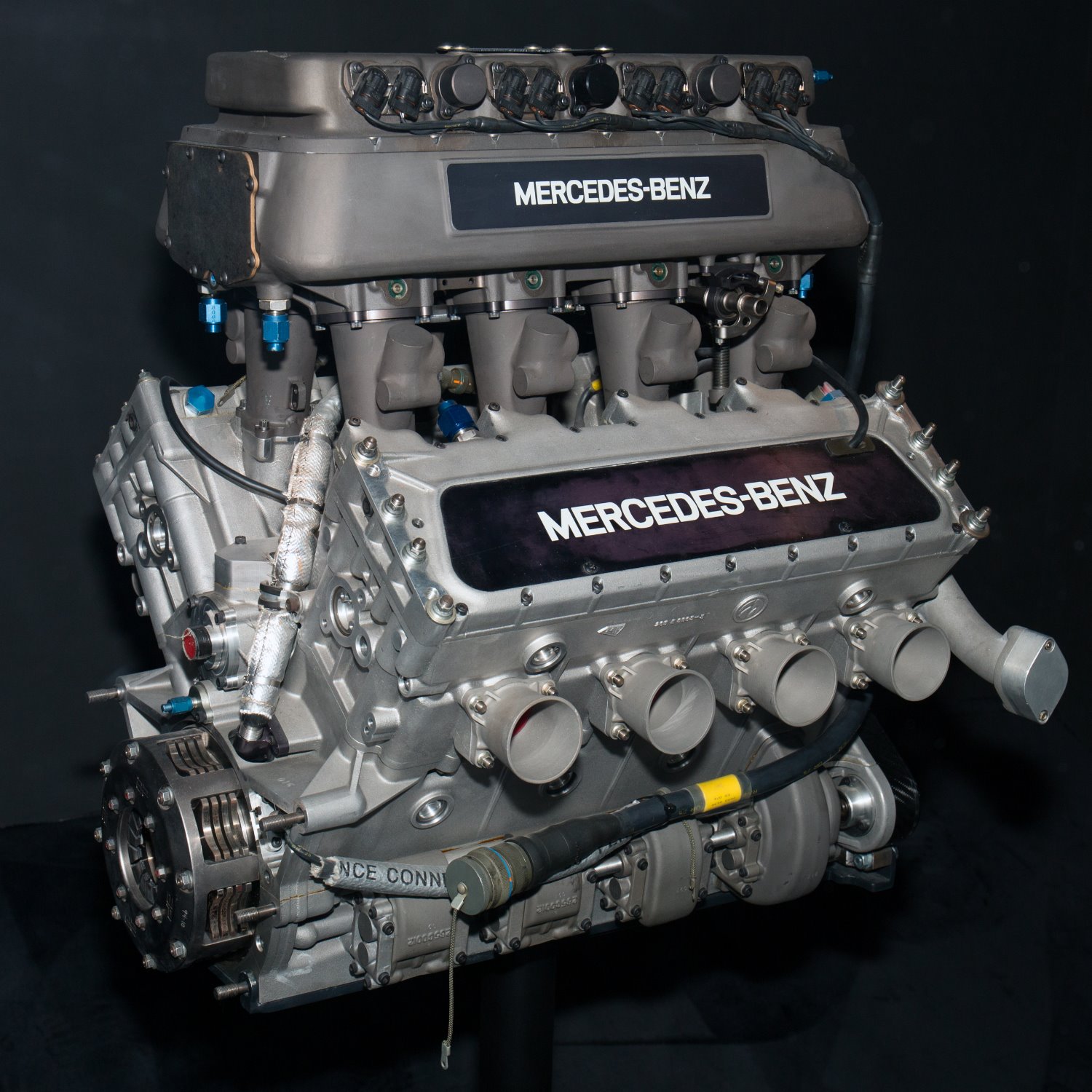 Roger Penske taught Tony George's minions a lesson. If it was a pushrod engine they wanted, it was a pushrod engine they got. And with it he destroyed the IRL regulars and their rulebook full of holes.
Still, in just a few hours, one mammoth engine which bitterly divided the racing world, and created a story that today seems unimaginable, left a legacy that is still felt two decades later. With first-hand accounts from those who brought the famous engine from a blank sheet to Victory Lane at the famed Indianapolis Motor Speedway, Beast by Jade Gurss, the publicist for Mercedes-Benz at the time, outlines the story and legacy of the Mercedes-Benz 500I.
Of course, the famous engine cannot be understood without knowledge of a somewhat unpublicized rule change by then-Indy 500 sanctioning body, the United States Auto Club (USAC). For many years, USAC had equivalency rules in place that allowed "stock blocks," or production-based pushrod engines greater turbo boost in an attempt to keep them competitive with dual overhead cam purpose-built race engines. While the stock blocks showed great top speed at times, they were notoriously unreliable. Quietly, after the 1992 race, USAC changed the rule to allow pushrod engines greater turbo boost, without the "stock block" requirement. While the rule was intended to help many smaller teams who wanted to build a pushrod engine, or could not procure a lease-protected, more expensive race engine, it also opened the possibility of a power team bringing a purpose-built engine to the Speedway.
This is, of course, is exactly where Penske, Ilmor and Mercedes-Benz come in.
Beginning with a June 1993 meeting between Ilmor co-founders Paul Morgan and Mario Illien and Roger Penske, this story of triumph, It concludes with one of the most memorable, innovative race engines ever powering Al Unser, Jr. to victory in the 1994 Indianapolis 500 11 months later.
However, don't let the powerful triumvirate fool you into thinking victory was a matter of the three combining their vast resources. Sure, resources were immense and no expense was spared. Yes, like any project from Penske, there was incredible attention to detail, and an overall pursuit of perfection.
That said, to dismiss Beast as simple a story of Goliath emerging over David would be grossly unfair. Rather, Gurss highlights a tale of countless late evenings at the Brixworth shop to meet deadlines, uncertainty over the engine's reliability, and a group of tireless individuals staying committed to a common goal in the face of adversity. Overall, one comes away with the impression that the 500I was more a testament to hard work and commitment to a common goal, than a win bought by vast resource.
Of course, adding great drama was the secrecy in which the historic engine was designed and developed. Incredible measures were taken to protect word of its development, leaking for fears USAC might legislate against the engine or fellow competitors such as Michael and Mario Andretti, would catch wind of it. The Andrettis of course, resided within ear shot of what was then a Penske-owned track and test-site for the 500I, Nazareth Speedway. Further, during a period of growing philosophical divide within the sport of Indy car racing that, Gurss successfully captures the controversy that surrounded "The Beast" and goes a long way in dispelling more than a few myths regarding the one-off project.
While the conclusion is never in doubt, Gurss successfully creates a dramatic tale, in bringing to life the behind-the-scenes struggles, the constant fear that one misstep could unravel the entire project, the relief and triumph felt by the many invested in the project when Unser, Jr. sips the milk.
Gurss is a best-selling author, having penned In the Red: The 2001 Season with Dale Earnhardt, Jr., DW: A Lifetime Going Around in Circles, and Driver #8. Beast, can be purchased through publisher Octane Press.