IndyCar Malaise Part 2: IndyCar is own worst enemy
How did IndyCar, run by the Hulman George family, let the brightest young American open wheel prospect (Kyle Larson, get away to NASCAR? That same family criticized CART for letting Jeff Gordon get away to NASCAR.
If part 1 of The IndyCar Malaise fulfilled its intended goal, you came away with an idea of what makes for a compelling sports entertainment product. Using illustrations of famous Americans athletes such as Michael Phelps and Lance Armstrong we highlighted scenarios in which the public is willing to invest their emotional time and energy. Conceding that one doesn't just snap their fingers to recreate a cancer-surviving seven-time Tour de France winner, or find 22-time Olympic medalists at the local Y, let it be known IndyCar isn't even giving themselves a chance for such a person to emerge. Yes, the possibility of that iconic hero a la A.J. Foyt or Mario Andretti emerging in today's IndyCar is nearly impossible.
IndyCar's fundamental failure to understand this results in what should come as no surprise, a fundamentally flawed method of addressing it. Further, part 1 also discredited the notion which suggests better television ratings, greater promotion, and more media coverage are the problems plaguing IndyCar. Yes, these are less-than-ideal scenarios. But ultimately such issues are merely symptomatic of the larger problem facing the sport: too few people care. And too few people care, because there is no compelling reason to care.
Still, most constituents within the sport, mistake the symptoms with the actual problem itself. Instead of asking the fundamental question, why doesn't anyone care, the modus operandi is to treat the symptoms of that problem, which are people not showing up at the race track and/or watching on television.
Today, in part 2 we will look at how IndyCar is not only failing to address the problem, but arguably exacerbating it. Yes, the modus operandi within the sport is not propelling it forward, rather serving to perpetuating its downward slide.
Prevailing wisdom
A related theme to the Carb Day illustration from Part 1 would be the often-made assertion that IndyCar's problems are rooted in presentation, or awareness. Such thinking suggests that if IndyCar was promoted better, more people would know how great IndyCar's on track product was, and more people would watch. This can be seen in the response to the recent news of Verizon signing on as title sponsor, which has brought with it the reasonable hope that the telecommunications giant can raise the visibility of IndyCar and expose the IndyCar product to a broader audience.
Fair enough.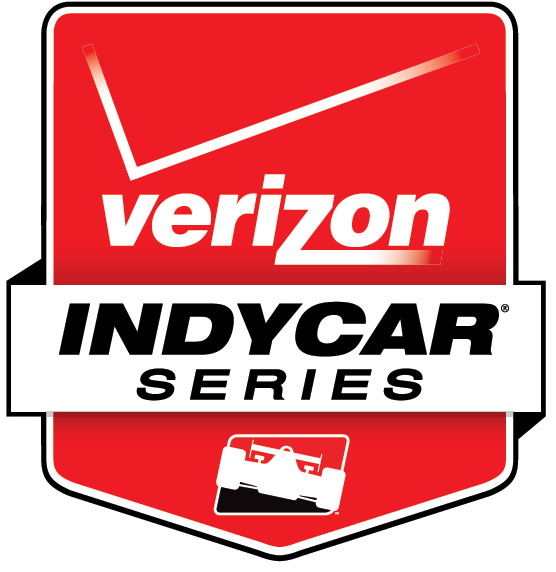 The IndyCar paddock 'hopes' Verizon will help increase awareness and interest
Clearly, Verizon will help market the product, by promoting drivers such as Will Power, Scott Dixon and Ryan Hunter-Reay. Verizon may also help enhance the product with phone apps and other technological accessories. Further, Verizon's broad reach will undoubtedly showcase the product to a different, broader audience.
However, the simple fact Verizon is sponsoring the series does not do one thing to the product. Even if Verizon does "activate," to the level people want, what good will such activation be if few find the product compelling?
Of course, there is…
Hope
People's response to Verizon becoming title sponsor highlights something that pervades not only the IndyCar community, but also the tactic IndyCar itself employs in addressing the sport's problems.
Hope.
Yes, hope. IndyCar hopes that engaging, race-winning American drivers will emerge out of the ladder system into the top-level series. IndyCar hopes Roger Penske and Chip Ganassi will offer such individuals a chance to drive for their championship-level teams. IndyCar hopes that if such people emerge national media will find them compelling enough to grace the cover of USA Today and Time Magazine.
Yes, hope. I'll concede it's a rather curious business model. And it permeates to other areas of the sport.
You often hear fans and media express their "hope" Verizon will promote and market better than previous title sponsors. They hope there will be 33 cars for the Indianapolis 500. They hope the TV ratings improve, or that potential young, race winning American drivers are hired by top teams. Or my favorite: they hope NASCAR coming to NBC Sports Network in 2015 will help improve IndyCar's TV ratings.
Yes, this is something of an odd dynamic. Many followers of IndyCar don't necessarily hope Ryan Hunter-Reay, Helio Castroneves or Tony Kanaan win, as fans of the Indianapolis Colts or Boston Red Sox might hope their team wins. Sure, fans may like one driver over another. However, many IndyCar fans actually root for the sport itself. They hope the sport's fortunes improve.
Now, part of this is a function of IndyCar being one form of automobile racing amongst others. Race fans are territorial and debate emerges amongst fans of different groups (NASCAR, F1, IndyCar, NHRA, whatever). Also, IndyCar fans have been conditioned to such territorial wars from the from the CART-IRL civil war. Rather than devoting emotional energies to this driver or that, fans rooted for their preferred sanctioning body to triumph over the other.
Yes, a very bizarre dynamic indeed. But it all comes down to this. There is no tangible, compelling storyline to rally the community. There is no charismatic hero to champion, not a villainous outlaw to root against. There is no clear strategic direction within the leadership of the sport to address these issues.
There is only hope.
The hope for better days ahead, and hoping for the trajectory of IndyCar to improve, has become an overwhelming sentiment within the sport.
Granted, I hope things get better too. But if that is the business model then that is all one can, for lack of better term, hope for.
The Fallacy of Hope
By mistaking hope with a legitimate business model, IndyCar has created an unfavorable scenario: they don't define the future of their business, others do it for them. Yes, IndyCar allows others great latitude in determining what their business, the IndyCar product, looks like. Let me explain.
Take the Mazda Road to Indy. There are financial incentives to win the three tiers of the ladder system so drivers can "move up," to the next level. However, who determines who gets the money and why? Mazda. Yes, Mazda has greater power in saying who advances to the top-level than does IndyCar. Of course, the series' abdication in this matter, which has such a fundamental impact on their business, and its diminished leverage in the racing world, could be an article unto itself.
Another example of the fallacy of hope could be Tony Stewart's potential Indy 500 run in 2013, when Roger Penske publicly offered the three-time NASCAR Sprint Cup champion a ride in the 2013 Indy 500. IndyCar and IMS immediately began social network campaigns and the like all in the hope Stewart would run the Indy 500.
Yes, Penske threw out an idea, and IndyCar "hoped," it would happen.
Of course, it didn't. And in all honestly it would not have mattered. Sure, the Indy 500 TV ratings may have been fractionally better. There would have been greater media coverage for The Greatest Spectacle during the month of May. But at the end of the day it would have really only treated symptoms of IndyCar's problem, and worse possibly reinforced the series' flaws in addressing the problems plaguing the sport. Yes, any positive outcome would have just reinforced the fallacy that IndyCar and IMS carry on with tactical treatment of the symptoms, not strategic answers to the problem.
This fallacy of hope symbolizes a fundamental problem with IndyCar. They do not define their own future. They hope drivers who engage the public advance up the MRTI ladder. They hope Tony Stewart runs the Indy 500. But others ultimately make the decisions and typically in a way that does not benefit IndyCar.
As for the reason, IndyCar clings to hope…
The myth of externalism
Another unsavory dynamic many of the previously mentioned scenarios illustrate is IndyCar's belief that the solutions to what ails the sport exist externally.
For example, the notion that NASCAR coming to NBCSN will raise viewership of IndyCar is rooted in the belief that the problems ailing the sport are external to it. People don't know about NBCSN, therefore IndyCar's ratings aren't very good. This, of course, overlooks the fact everyone knows about ABC and the ratings on that network are less than stellar also. Nonetheless, there exists the notion that when NASCAR introduces NBCSN next season to a broader audience, more people will watch.
I suppose that might be true. Although, I imagine the prospect of tape delays, CNBC, and other less-than-ideal scenarios may be introduced as NASCAR's presence further marginalizes IndyCar. But that is a different discussion for a different day.
The main point is people believe the problem is external, not internal. They hope that something external to the sport (NASCAR) will be the magical elixir for their internal problem. Of course, the fact they don't know the problem is internal is well, a large part of the problem.
The Ladder
Nowhere is the fallacy of hope, or the myth of externalism outlined above, better illustrated than what in my opinion is one of the great failures of American Open Wheel Racing: the decades long failure to establish a viable ladder system; the inability to have clearly stated goals and objectives with that ladder system; and ultimately the failure of the ladder system to graduate the next generation of stars to the top-level IndyCar Series.
Now, people will say multiple race-winning IndyCar drivers such as Scott Dixon, Tony Kanaan, Helio Castroneves, and others are IndyCar ladder graduates, and they are. IndyCar does have a clearly tiered ladder system that feeds the top-level Verizon IndyCar Series. And in fairness, many of the drivers on the current grid are "ladder" products in some form or another. So, from that perspective, the ladder has been successful in placing drivers in the top-level IndyCar series.
But what is the goal of the ladder system? What is IndyCar's goal in having Pro Mazda and Indy Lights? Is it to have drivers race in IndyCar?
Well, Gil de Ferran, Sebastien Bourdais, Juan Pablo Montoya, Dario Franchitti, Will Power, Alex Zanardi, Justin Wilson, Mike Conway and a host of other race winning and/or championship drivers never ran Indy Lights or any of the Indy car ladder series.
Also, think about all the men mentioned in the above paragraph, and what they have in common. There are many things, but one is they "wound up," in IndyCar. All had Formula 1 aspirations, and when those went south they landed softly in IndyCar.
Yes, while this is getting somewhat off subject, allow the record to show that IndyCar hasn't made itself a destination, rather a better-than-average landing pad. And one of the main reasons has been their abject neglect of the mechanism which feeds their top series. Because of this, the IndyCar ladder is not a prerequisite for success or even entry into IndyCar.
So, what's the point of the IndyCar ladder?
Great question.
I suppose having support series for race weekends, helps sell tickets, and creates action during idle track time. I suppose it's good to have younger drivers learning the circuits and types of cars they will need to compete in the top-level series. But what is the end goal of the Mazda Road to Indy?
I'll tell you what the goal should be: to secure the viability of the sport by training, nurturing and ultimately advancing race winning American drivers that will capture the imagination of the public into the top-level Verizon IndyCar Series. In practice, the reality is so different.
Think about it. Is the aim for MRTI teams to develop and nurture talent for the top-level? Sure, they may do that, just let it be known that is not the ultimate goal of most MRTI teams. And what exactly is that goal, you may ask? Simple: stay in business.
Yes, running a race team is better than a lot of 'real' jobs, and Mazda Road to Indy teams are in many cases operated by passionate people who love racing. And spending weekends in Long Beach and St. Pete is better than what a lot of people do. It's just a matter of making the finances work.
To make the numbers work, what do they do? They run drivers who assist them in their aim to make the numbers work, which allows them to achieve their goal of staying in business.
Another issue with the Ladder system is somewhat related to the one outlined above. Drivers seek out the Mazda Road to Indy, MRTI doesn't necessarily seek out them. Subsequently, whoever shows up with a package appealing to the team – not necessarily the series — competes.
This brings us back to the point above regarding hope. If drivers and teams with goals very different than that of the series are left to make the decisions regarding who runs in the ladder series, then the series is essentially hoping the ladder program fulfills its goals.
Could an iconic, American, bad-ass, who captivates the imagination of the public, emerge? Sure, it could happen. Granted, it hasn't in a while, and as we can clearly see IndyCar has not created a platform that makes it likely to occur.
Everyman
Recall the "Everyman" analogy I made in part 1 with regard to Phelps, Armstrong, and IndyCar stars of yesteryear such as Mears, Andretti and Unser. From ordinary places such as Bakersfield, Nazareth, and Albuquerque, these men were extraordinary in deed. Yes, let it sink in: ordinary in resource, extraordinary in deed. We in America regularly fall hook, line and sinker for such a narrative.
And while there are exceptions, IndyCar has established a system that encourages the promotion of people who are quite the opposite: extraordinary in resource, ordinary in deed. Whether American, Brazilian, Mongolian, Colombian, Tibetan or whatever, individuals who come from advantageous beginnings, inherently are less appealing to the public-at-large. We expect such people to succeed. And when they fail to succeed, it is an affront to our sense of justice.
Looking Ahead
If you're still with me through close to 5000 words and two parts, let me first say, thank you. Further, I imagine you are passionate enough to consider a proposal to fundamentally alter the existing system, which is so incredibly flawed.
In closing, let me reference you to the quote originally articulated by Englishman John Winthrop who led The Great Migration of English settlers to the New World. Winthrop said that the colony they would establish would be a "shining city upon a hill," essentially the envy of all. Former U.S. President Ronald Reagan and others have repeated this phrase in reference to America and their view of it. Through the hardships of 17th century cross-Atlantic travel, in the case of Winthrop, economic woes and Soviet advances during the Cold War in the case of Reagan, both men envisioned a world far different from the one they lived in. They did not allow the difficulties of the moment to deter their vision of that shining city.
Given 0.2 TV ratings, and the like, such a notion probably seems preposterous. But let's also be clear that the status quo is one thing that will insure such highfalutin dreamy thinking remains just that.
No, the status quo must be radically altered. That will be the focus of part 3, tomorrow.
Brian Carroccio is a columnist for AutoRacing1. He can be contacted at BrianC@AutoRacing1.com.