Message to Long Beach – Watch what you wish for!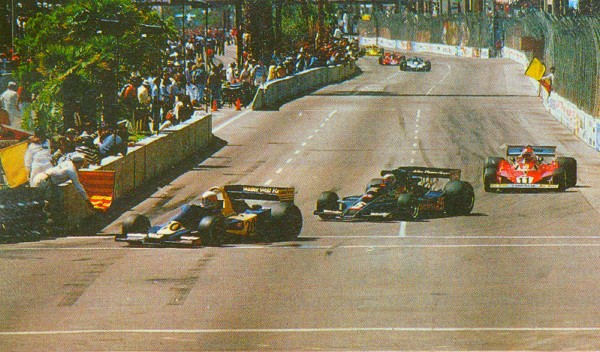 The F1 race that originally put Long Beach on the map – the 1977 race-long battle between Scheckter, Andretti and Lauda
The car-crazy Southern California market. An incredibly loyal title sponsor. IndyCar's annual chance to see and be seen amongst the Hollywood glitterati. And one gorgeous, if not perfect backdrop for 800 horsepower machines, are but a few reasons losing the Toyota Grand Prix of Long Beach would be nothing short of an unmitigated disaster for the IndyCar Series.
But all those pale in comparison to this.
Currently, IndyCar and/or any local promoter looking to establish a downtown three-day festival of speed type event holds a Trump Card in Long Beach: an event that has on no uncertain terms, been wildly successful, and serves as a model for everything urban festivals-of-speed profess themselves them to be.
Spurning urban renewal in the local market?
Check.
An event that is synonymous with the city showcases the local market in a positive light?
Check.
A four-decade record of guaranteed fabulous crowds, and revenue flowing into the local economy?
Got that too.
Sure, there are other temporary-circuit events on the IndyCar calendar that have been successful for both the series and local municipalities. St. Petersburg and Toronto are two good examples. But Long Beach is the standard by which all others are judged. For nearly four decades, everyone (Indy car racing in its various sanctioning acronyms, the promoters, the sponsors, and the city itself) has won in Long Beach.
Yes, where there once strip clubs and seedy bars, now sit modern skyscrapers, and gorgeous deco-style apartment buildings overlooking the beautiful Pacific Ocean. And not one person disputes the Grand Prix was one of the main catalysts in the former Navy town's renewal. Plus, when you consider the tumultuous politics and self-destructive conflicts of IndyCar during the past few decades, Long Beach's success past and present becomes even more impressive.
Of course, the contract between the city and current promoters Grand Prix Association of Long Beach ends after next season, and the city is looking at possibly putting the contract for 2016 and beyond up for bid. This is completely understandable, as the city has an incredibly valuable property in the Grand Prix, and would be foolish not to explore their options. In particular, the city may consider listening to a proposal for Formula 1 and a group led by Chris Pook, ironically the promoter, who replaced Formula 1 with Indy car racing at Long Beach in 1984.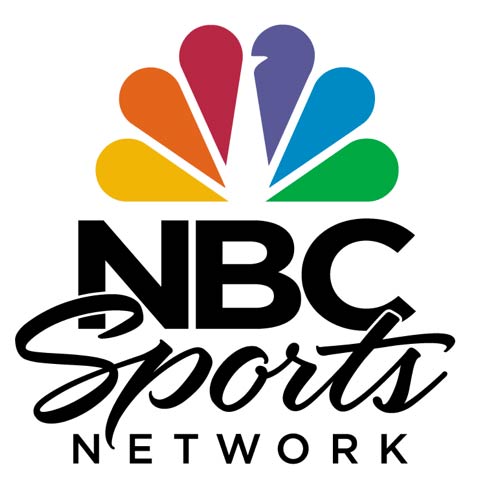 If IndyCar loses Long Beach the primary factor could be the miniscule TV rating the race gets because IndyCar puts the race on NBC Sports Network instead of ABC. The City Council might see real value in F1 when it comes to TV exposure. Why doesn't the Hulman George family put one of their Indy Speedway races on NBC Sports Network? What, the ratings may be too low?
Also, we know Pook, who has been known to work through large sums of cash (see CART bankruptcy) may just make Long Beach an offer they can't refuse. While the hotels and restaurants do quite well on race weekend now, F1 is well, F1. The ultra-prestigious Grand Prix circus would undoubtedly bring out even more of the glitterati, more people to the beautiful coastal town, and more revenue to the businesses and city. Plus, Long Beach, a popular convention town would no doubt be enticed by the F1 global television audience. Whereas F1 can generate in excess of 100 million global viewers in a given weekend, Long Beach cannot be pleased with the 300,000 some IndyCar gets on NBC Sports Network, nor the refusal of the series to invest in improving its television deal.
Likewise, we all know that municipalities around the globe are willing at times to take a financial loss in order to raise their profile with major international sporting events. We saw this with the Sochi Olympics and we know F1 Supremo Bernie Ecclestone has proven quite proficient at finding such willing partners.
In short, don't for a second think the city of Long Beach won't consider the F1 option. If Pook can make an offer that eases the potential costs for the city, even if the city operates at something of a loss, then a scenario is more than conceivable which sees Long Beach replacing IndyCar with F1. And how the local politicians will value F1 relative to IndyCar, or the factors they will consider is really anyone's guess.
That said, it should be noted that anyone who does the slightest bit of due diligence knows that Bernie and F1 come with buyer beware signs all over them. Yes, the money that flows into F1 events through ticket sales, licensing, race sponsorship, television, and such is astronomical. And make no mistake the glamour and prestige of an F1 event, combined with the immense global television audience, offer a city a platform IndyCar cannot. But the devil is always in the details. And when you look at what the local promoter and city must invest and bring in to profit from an F1 event, the only guarantee is this: Bernie Ecclestone will make money.
Sure, others can profit as well. But the investment necessary to do so is tremendous, with the potential downside huge. And if the race does not succeed, believe me, it won't be Bernie Ecclestone feeling the pinch.
AutoRacing1.com has done some research on the costs associated with Grand Prix races, particularly races on temporary circuits. While the details and finances of F1 races vary from circuit-to-circuit and in particular the levels of risk incurred by the promoter and local municipality, the simple truth is one, if not both parties must incur a lot of risk to operate a profitable event.
Now, let it be known, Long Beach would have an advantage over a municipality that has never hosted a race. Although it's not clear who exactly owns what, it is safe to presume many of details associated with such events, such as race fencing, timing and scoring equipment, media facilities, and such have been paid for already. And although the date of Long Beach tends to move around based on Easter it is essentially either the second or third week of April. Thus, the race has four decades of date equity that a "start-up," event does not. This is undoubtedly part of the reason Ecclestone is interested in the event.
Still, the Long Beach circuit as presently constructed is not up to F1 standards. Also, there are F1 specific costs such as track layout, garage, pit lane design and paddock construction, which we conservatively estimate would be an initial cost of over $50 million for the Long Beach off the top, which someone (either Pook's group or the city itself) will be footing the bill.
Of course, the basic guiding principal (and what Bernie will say) is that these costs can be amortized for the promoter/city over the life of the race. Think of it like the initiation fee to join a high-end country club. You pay an exorbitant sum up front with the expectation you will be a member of the club for many years, thus spreading the initial payment over many years. Also, continued use of the club can provide an adequate return on not only the initial investment but the continued costs as well. And this is where the rub is.
While there are other examples we can give, let's look at two that are probably easiest to understand: ticket sales and title sponsorship.
As part of turning a profit, our research indicates a promoter would need to sell 220,000 "general admission" tickets over three days at an average price of $435 in ticket cost over the three days. And by general admission we took this to mean all event tickets, excluding corporate hospitality. By comparison, you can go to the Grand Prix of Long Beach website right now and buy a three-day general admission ticket for $75. Granted, we've seen the power of the F1 brand at Circuit of the Americas in Austin over the past few years. But that is a high price to sustain ticket sales year-after-year-after-year, and particularly when the initial enthusiasm of the first few events subsides.
Also, consider that Daytona International Speedway has a seating capacity currently of 147,000, which will drop to 101,000 in 2016. A promoter would need to sell double the tickets of the Daytona 500, albeit over three days, and at a much greater cost to make ends meet. And keep in mind, this is 200,000-plus annual ticket sales in a country that does not have a mainstream F1 following, that has seen a significant decline in live sporting attendance in the last decade, where this is significant competition for disposable income dollars, particularly sports entertainment dollars. And remember, this is just one metric the promoter must achieve to make money.
It is also estimated a promoter would need to sell around $35 million in advertising between title sponsorship and track signage. Some F1 races have rather large title sponsorship deals. For example, , the Sing Tel Grand Prix of Singapore is about $25 million.
I will say the cost of track signage and trackside advertisement is something I don't have intimate knowledge of. However, I do know this: no automobile race in the over-saturated sports-entertainment market that is the United States of America is generating a $25 million title sponsorship deal in this economic climate. Whereas the Grand Prix of Singapore is a national event in Singapore, races in this country, the COTA F1 race and Long Beach being perfect examples are essentially local events. Race promoters (Long Beach again being a perfect example) rely on local businesses and corporations for sponsorship. Certainly, an F1 race would gain a large contingent out out-of-towners, but nearly a quarter-of-a-million annually?
What about all that F1 television money, you ask? Ecclestone keeps that.
And what if Long Beach wants to break their contract with F1 should the metrics fall short of expectations? Well, rumor has it that the Grand Prix in Valencia which ended after the 2012 Grand Prix, had a $43 million buyout clause with Ecclestone. While there were reports, Valencia was trying to negotiate a more favorable exit, the promoter/municipality was losing so much money they were considering paying $43 million to discontinue the race was apparently an option being considered.
Long Beach is IndyCar's 2nd biggest event. Losing it would be like putting a dagger through the heart of IndyCar
As for IndyCar, losing Long Beach would be another severe blow to a sport that has incurred many over the last two decades. While it is often incredibly easy to focus on what is wrong with IndyCar, for one April weekend every year, Long Beach highlights much that is right with IndyCar, and provides an illustration as to what in fact could be.
And the best outcome for Tuesday night's vote Long Beach City Council vote would be for the city to realize exactly what it has with IndyCar, and deny the temptations to get into bed with Ecclestone. I understand Long Beach wanting to explore their options, particularly given the diminished state of IndyCar. But given the economic demands and risks in place, someone will have to pay the astronomical costs and assume the risk of bringing the Grand Prix circus to Shoreline Drive.
Just know that someone will not be Bernie Ecclestone.