Rolex 24 Launches IMSA-Sanctioned TUDOR Series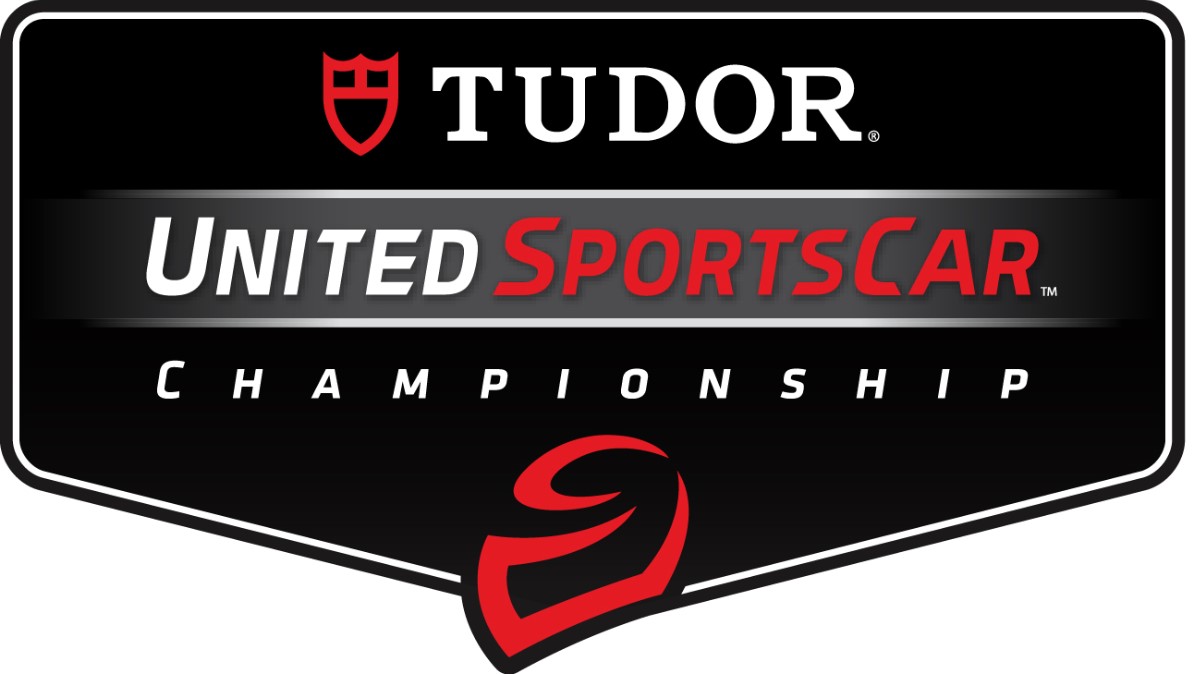 The long-awaited unification of North American road racing will officially begin with next weekend's running of the Rolex 24 At Daytona on Jan. 25-26, the first race in the TUDOR United SportsCar Championship.
The historic merger of the GRAND-AM Rolex Sports Car Series and the American Le Mans Series presented by Tequila Patr¢n was announced at Daytona International Speedway on Sept. 5, 2012, bringing the two North American endurance sports car racing series under one roof for the first unified series since 1997. The two series operated independently through the 2013 season.
The Rolex 24 will include 67 cars across four classes: Prototype (P), GT Le Mans (GTLM), Prototype Challenge (PC) and GT Daytona (GTD). The P class includes the former Daytona Prototype class from the Rolex Series, as well as the P2 class and the DeltaWing from the ALMS. The GTLM class and PC classes carry over in their entirety from the ALMS. The GTD class combines the former Rolex Series GT, the ALMS GTC class and cars slightly modified from European GT3 competition.
The series features a 12-race schedule at North America's most prestigious road racing facilities, with the next event the Mobil 1 Twelve Hours of Sebring Fueled by Fresh from Florida on March 15.
Tequila Patron North American Endurance Cup Debuts
The Rolex 24 At Daytona will mark the debut of the Tequila Patr¢n North American Endurance Cup, a unique competition which encompasses the four longest races in the TUDOR United SportsCar Championship.
The series continues with the Mobil 1 Twelve Hours of Sebring Fueled by Fresh from Florida at Sebring International Raceway on March 15, the Sahlen's Six Hours of The Glen at Watkins Glen International on June 29, and the 10-hour Petit Le Mans at Road Atlanta on Oct. 4.
Leaders in each of the classes at the six-12-18-and 24-hour segments of the Rolex 24 will be awarded points on a 5-4-3-2 basis. This prestigious endurance competition will feature an additional purse of $300,000, with $100,000 going to the Prototype (P) and GT Le Mans (GTLM) championship-winning teams and $50,000 for the Prototype Challenge (PC) and GT Daytona (GTD) team champions.
Déjà  Vu: Corvette, SRT Viper Set To Battle Once Again At Daytona
Corvette and Viper were the stars of the new millennium in the Rolex 24 At Daytona. Viper held off Corvette by 30 seconds to take the overall victory in the 2000 event — the closest Rolex 24 at the time — while Corvette was the overall winner in 2001, with a pair of NASCAR legends joining the podium celebration.
The rivalry will resume in the 52nd Rolex 24 At Daytona.
Viper came out the winner in 2000, with Olivier Beretta, Karl Wendlinger and Dominique Dupuy in a Viper GTS-R fielded by the French ORECA team – Viper's last factory-backed appearance in the event.
Corvette Racing won the following year in its last appearance at Daytona. Johnny O'Connell, Ron Fellows, Chris Kneifel and Franck Freon were aboard the No. 4 C5-R. Fourth overall – and second in GTS – was the No. 3 entry shared by Dale Earnhardt, Dale Earnhardt Jr., Andy Pilgrim and Kelly Collins. Only two weeks later, the elder Earnhardt lost his life in a final-lap accident in the Daytona 500.
Chevrolet unveiled its brand-new Corvette C7.R race car on Monday on automotive's biggest stage, Detroit's North American International Auto Show. Two factory-supported Corvette C7.Rs will compete for the first time in the Rolex 24 At Daytona.
The No. 3 Corvette will be shared by 2013 American Le Mans Series GT co-champions Jan Magnussen and Antonio Garcia and IndyCar regular Ryan Briscoe. The No. 4 Corvette will be co-driven by 2012 ALMS GT champions Tommy Milner and Oliver Gavin and Scottish racing standout Robin Liddell.
The Viper also returns to Daytona, with a pair of entries fielded by SRT Motorsports. Dominik Farnbacher, Marc Goossens and Ryan Hunter-Reay will share the No. 91 SRT Viper GTS-R, with the No. 93 car co-driven by Jonathan Bomarito, Kuno Wittmer and Rob Bell.
Wayne Taylor And Two Sons Have Legitimate Chance At Overall Rolex 24 Victory
It was an opportunity two-time Rolex 24 At Daytona winner Wayne Taylor couldn't pass up.
Taylor will end a four-year retirement to join his sons, 24-year-old Ricky and 22-year-old Jordan, in his No. 10 Velocity Worldwide Corvette DP, joining longtime Taylor teammate Max Angelelli.
"I have to do it – I may never get this opportunity to do this again," said Taylor, winner of the Rolex 24 in 1996 and 2005. "My biggest concern is that I don't want to hold them back."
The Taylors are among the favorites to win the Rolex 24, with all of the Corvette DPs fast in preseason testing at Daytona.
Jordan won the 2013 GRAND-AM Rolex Sports Car Series Daytona Prototype (DP) championship with Angelelli, winning five races – including the final three of the season.
Ricky drove for the team the previous three seasons, winning seven races and finishing second in the DP championship in 2010 and 2011.
The Taylors join the Andrettis, Leitzingers and Nonnamakers as a father sharing the same car with two sons in the Rolex 24.
'Taste Of The 24' To Fund NASCAR Foundation Scholarship Program
The NASCAR Foundation will host the 'Taste of the 24' from 6-10 p.m. on Saturday, Jan. 25, during the 52nd Rolex 24 At Daytona.
Held annually during the Rolex 24, this event offers Central Florida residents and racing fans a unique dining experience in the corporate suites high atop the backstretch grandstands overlooking the racing action.
This year, all money raised from the Taste of the 24 event will fund a new scholarship program specifically for high school seniors in Volusia County who plan to enroll fulltime in a two- or four-year college, university or vocational-technical school in Florida during the 2014-2015 academic school year.
The event will feature 23 of Central Florida's finest restaurants showcasing their best menu item.
All-inclusive admission to the Taste of the 24 includes one weekend pass to the Rolex 24 At Daytona, Sprint FANZONE access, Budweiser Party Porch access, free premier parking and a chance to win a Rolex watch. Event tickets are limited and are $95 for adults and $24 for children 12 and younger and can be purchased at www.NASCAR.com/Foundation.
Pruett Can Become All-Time Leading Rolex 24 Winner With Sixth Overall Victory
After 22 years of being the only driver to win overall in the Rolex 24 At Daytona five times, Hurley Haywood was forced to share that distinction with Scott Pruett, who won his fifth overall and 10th class victory in the 2013 Rolex 24.
Next weekend, Pruett looks to move to a new plateau when he shares the No. 01 Telcel/Target Ford EcoBoost/Riley with regular co-driver Memo Rojas, Daytona 500 winner Jamie McMurray and Indy Lights champion Sage Karam.
"There's something magical about Daytona, and I love coming to race in the Rolex 24," Pruett said. "Especially with the coming together of both series, it will be the best of the best. It's going to be an incredible race."
He won for Ganassi in 2007, 2008, 2011 and 2013, in addition to taking the overall victory in 1994 in a Clayton Cunningham Nissan.
Pruett also won his class in a pair of races for Jack Roush in 1987-88, two for TWR Jaguar in 1992-93, and in a Paul Gentilozzi Jaguar in 2002.
"I would hate to give that title up, but it is what it is," said Haywood, a six-time class winner of the Rolex 24. "I was able to defend it while I was active – but I can't defend it anymore since I've stopped racing. Scott is a great driver and he's with the very best team. I wouldn't be surprised if he wins it a couple more times."
Rojas can also mark a personal milestone, who can tie Mexican legend Pedro Rodriguez as a four-time Daytona winner. Other four-time Rolex 24 winners were Peter Gregg, Rolf Stommelen and Bob Wollek.
Family And Friend Connections Run Deep With Franchittis, Ganassi Team
Most racing experts assumed that at some point in the not-too-distant future, three-time Indy 500 winner and four-time IndyCar Series champion Dario Franchitti would move into a second career racing sports cars alongside his brother, Marino, an 11-time sports car race winner in North America.
Unfortunately, Dario's retirement from racing last fall after being injured in a crash during the Grand Prix of Houston ended the possibility of the brothers driving together.
However, they will be working together in different roles with the Chip Ganassi Racing with Felix Sabates team at the Rolex 24 At Daytona. Dario will assume a leadership role with the team, while Marino will co-drive the No. 02 Target/Telcel Ford EcoBoost Riley with 2013 Indy 500 winner Tony Kanaan – who replaces Dario in the No. 10 Target IndyCar this season – as well as reigning IndyCar Series champion Scott Dixon.
Kanaan, Dixon and the Franchitti brothers are all close friends. Bringing even more excitement to the star-studded lineup in the No. 02 car is 2014 NASCAR Sprint Cup Series Rookie of the Year contender Kyle Larson.
Rolex 24 Odds & Ends
Pair Of F1 Test Drivers To Debut: A pair of Formula One test drivers will be making their Rolex 24 debut. Alexander Rossi of Nevada City, Calif., will co-drive the No. 0 DeltaWing DWC13 in its first race at Daytona, co-driving with Andy Meyrick, Katherine Legge and Gabby Chaves.
He was the first American to practice in Formula One since Scott Speed. Also, Sam Bird, runner-up in the 2013 GP2 championship and test driver for the past three seasons for the AMG Mercedes Petronas Formula One team, will join Mirco Schultis, Eric Lux and Renger van der Zande in the No. 8 Starworks Motorsport ORECA FLM09 in the PC class.
Rockenfeller, Bernhard In Elite Company: Entered drivers who have overall victories in both the Rolex 24 At Daytona and 24 Hours of Le Mans are Mike Rockenfeller (both in 2010) and Timo Bernhard, who won the 2003 Rolex 24 and 2010 Le Mans event.
Other Rolex 24, Le Mans Winners: Drivers with overall wins at Daytona and class victories in the French classic include Ryan Dalziel, Wayne Taylor, Scott Pruett, Antonio Garcia, Jorg Bergmeister and Emmanuel Collard.
Auberlen Leads Field For Season-Opening Event
Fastest in pre-season testing, Bill Auberlen will return as the driver to beat in the DAYTONA Rising 200 on Friday, Jan. 24, the opening race of the 2014 IMSA Continental Tire SportsCar Challenge.
Auberlen led the recent Roar Before the Rolex 24 with a lap of 1:56.451 (110.055 mph) in the No. 96 Turner Motorsport BMW M3 co-driven by Paul Dalla Lana, unofficially breaking Jade Buford's year-old mark of 109.997 mph. The team also will field the No. 97 for Tom Kimber-Smith and Michael Marsal.
"BMW tends to be quick at Daytona, but we haven't won here in a couple of years," said Auberlen, who won at Daytona in 2009 for the team. "I can't wait until they drop the green flag. This is some of the best racing we see all year."
Auberlen's toughest competition is expected to come from the three-car Fall-Line Motorsports BMW entry. John Edwards joins Fall-Line, joining last year's late-season sensation Trent Hindman in the No. 46. Also new to the team is Shelby Blackstock in the No. 47, along with Spencer Pumpelly and Steve Bertheau in the No. 48.
Another fast BMW was the same M3 that won at Daytona in 2010 and 2011 for Rum Bum Racing. However, that car was taken out of mothballs for the test and driven as the No. 03 by Hugh Plumb and 15-year-old Kaz Grala – who posted a quicker lap than Matt Plumb and Nick Longhi, the defending Grand Sport (GS) champs in the No. 13 Rum Bum Racing Porsche 911.
Opting not to test at the Roar – but definitely a title contender – is Stevenson Motorsports. Matt Bell returns in the No. 9 Chevrolet Camaro GS.R, joined by Andy Lally. The team also will field the No. 6 Camaro for former Rolex Series GT stars Robin Liddell and Andrew Davis.
Multimatic Motorsports returns to Ford Mustangs after two years running Aston Martins. Buford and Scott Maxwell will co-drive the No. 15, while Ian James and defending Daytona winner Billy Johnson share the No. 158 in tribute to the late Roger Miller.
Team Sahlen Returns To Series, Joins Wide-Open ST Class
After winning in the Rolex Series GT division and running two Daytona Prototypes last year, Team Sahlen returns to its roots in 2014 by running a pair of Porsche Caymans in the Street Tuner (ST) class of the Continental Tire SportsCar Challenge for Joe, Will and Wayne Nonnamaker with Joe Sahlen. Under various names – including Planet Earth, HRPworld.com and The RaceSite.com – the team is the leading winner in series history with 26 victories, in addition to seven driver and team championships.
The Porsche Cayman is newly eligible for ST competition this season, which opens with next Friday's DAYTONA Rising 200. In addition to Team Sahlen, Autometrics Motorsports and Rebel Rock Racing will also field Caymans.
Also new to the series in 2014 is the Hyundai Genesis, with Irish Mike's Racing set to field three cars for the opener.
Terry Borcheller and Mike LaMarra are the defending ST champions in the No. 23 Burton Racing BMW 128i, with the team adding Greg Strelzoff and Connor Bloum to its lineup. Second in the 2013 points, Ryan Eversley and Kyle Gimple return to lead Compass360 Racing's four car lineup in the No. 75 Honda Civic Si.