IndyCar analysis for October 3rd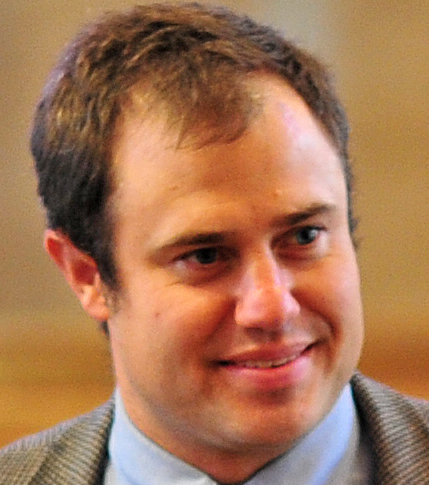 Brian Carroccio
We're pretty good about expressing our discontent if we believe IndyCar's powers-to-be have screwed up. But let's give them some credit here.
Coming into this recent break between the Baltimore race on September 1st, and this weekend's doubleheader at Houston's Reliant Stadium, there was grave concern that with five weeks between races, the start of football, and IndyCar's lack of media presence to begin with, the sport would just disappear from the media coverage map.
That didn't happen.
Granted, it wasn't all good news. There was the cancellation of The Grand Prix of Baltimore in 2014 and 2015, and the continued "in-limbo" status of next year's race in Sao Paulo. Still, the last five weeks have seen more details emerge regarding the 2014 schedule, Juan Pablo Montoya shockingly signing with Team Penske for 2014, speculation over the futures of Tony Kanaan and James Hinchcliffe and the announcement of next season's IMS road course race. These stories and others have at the very least managed to keep IndyCar, somewhat in the news.
That said, I think many including myself will breathe a sigh of relief when the track goes green Friday morning at Houston. In the meantime, let's discuss a few of the headlines making news using a statement/answer format.
More on Baltimore:
Two weeks ago, you might remember I penned a column after the announcement The Grand Prix of Baltimore would not return in 2014. While I don't want to waste time regurgitating the column, I will briefly summarize.
Using Baltimore as a backdrop, I essentially argued that the prevailing wisdom which suggests street races such as Baltimore are destined to fail is a complete and total fallacy. Citing evidence of numerous failed IndyCar events, on all type of circuits, I noted that street races were no more or less likely to succeed or fail than any other type of venue. Simply put, there is a preponderance of evidence showing failed IndyCar events on all types of circuits.
Now, I did concede street races pose unique difficulties, particularly with scheduling, and the instability of local political interests. Also, one could argue that Baltimore with its dependence on the availability of two professional sports stadiums and the Baltimore Convention Center simultaneously, combined with it's very complicated local politics presented its own unique hurdles.
Still, to attribute Baltimore's demise to the silly myth that street races were inherently flawed would be to ignore the facts. And in studying the facts, the only common denominator in failed Indy car events is Indy car management in its numerous sanctioning acronyms.
And there is more evidence to support this:
The evidence cited two weeks ago was mostly recent, a product of the last decade or so. In the intervening two weeks, further research has been done.
Since the formation of the IRL in 1996, the Indy car series has raced at 59 unique venues. Considering the series raced at 16 venues this season that means 43 venues have been discontinued. Baltimore will make 44, Sao Paulo could become number 45.
For comparison's sake, NASCAR has discontinued its annual trip to two venues since 1996: North Wilkesboro and Rockingham. In that span, Indy car racing has witnessed the disappearance of:
Homestead, Rio, Nazareth, Michigan, Milwaukee, Gateway, Motegi, Chicago (Cicero), Lausitz, Rockingham (U.K.), Las Vegas (oval), Surfers Paradise, Cleveland, Vancouver, Houston (downtown circuit), Denver, Miami, San Jose, Edmonton, Las Vegas (street circuit), Portland, Laguna Seca, Elkhart Lake, Monterrey (Mexico), Montreal, Mexico City, Brands Hatch, Zolder, Assen, Orlando, Phoenix, Loudon, Pikes Peak, Charlotte, Dover, Atlanta, Kentucky, Chicago (Joliet), Nashville, Kansas, Richmond, Watkins Glen.
For the record, of the 43 events above, 25 were ovals, 9 were closed circuit road courses, 9 were temporary circuits. Again, there is no recurring theme with regard to venues. ALL TYPES OF VENUES HAVE FAILED.
Also, bear in mind, the above metric is simply venues. The list does not take into account total failed events. For example, 2013 races St. Petersburg, Mid-Ohio, Milwaukee, Houston, Toronto, Fontana and Detroit are examples of events that were stopped and restarted stop/re-started in that time frame. Homestead, Nazareth, Michigan, and Gateway amongst others were CART events, went off the CART calendar, became IRL events, and subsequently disappeared from the IRL calendar.
Nor does the above take into account cancellations such as CART at Texas in 2001, Ansan (twice), Zhuhai, Qingdao, a failed attempt by Champ Car to run a race on the streets of Phoenix, and the Hawaiian Super Prix.
Further, in the specific case of Baltimore it seems IndyCar had no plan in the case Baltimore was actually successful. See, IndyCar got into Baltimore knowing about the conflict with the Navy-Ohio State game when it was announced in May of 2010. IndyCar also knew of the 2015 American Legion Conference at the Convention Center as early as 2011, or prior to the first running of the Grand Prix. Yet, as recently as three weeks ago, IndyCar still had no plan in place for a 2014 Baltimore date.
In short, Baltimore like so many other races was a victim of poor management. To what extent, the mismanagement came from IndyCar, the promoter, the city, or local conflict can be debated. However, to reiterate, the convenient lazy cliché that street races are destined to fail, neglects to take into account the fact that races at all types of venues have failed.
The common denominator is poor management from various Indy car-sanctioning groups.
Changing Media:
Last Friday, the Associated Press ran a story, claiming Tony Kanaan "will not return to KV Racing next season and is finalizing a deal to join Chip Ganassi Racing." Citing "people familiar with Kanaan's plan," who "spoke on the condition of anonymity," the story indicated Kanaan was "nearing a signed contract."
Later that evening, a story appeared on RACER, in which Robin Miller noted that he knew of the Kanaan-to-Ganassi story courtesy of Kanaan, who took Miller "into his confidence about striking a potential deal with Ganassi for his fourth car." Miller noted that while he knew Kanaan had not signed a deal, he essentially believed it was going to happen, and was waiting to release the news because he didn't want to "ruin Chip's big news."
Of course, Jenna Fryer and the AP, foiled that plan. Miller speculates, Fryer was tipped off by KV Racing Technology co-owner Jimmy Vasser or Ganassi, an ran the story before RACER.
Now, let me make clear, I am a regular reader of RACER and a "fan" if you will, of not only the site, but the talent they employ in Miller, David Malsher, and Marshall Pruett. The fact the AP reported this story before RACER, may have been as Miller indicated, partly a function of Ganassi and Vasser both being friends with Fryer, and/or Vasser being frustrated with Miller over the prior story he ran about Kanaan needing money for a ride. I don't for a second deny these were factors in why as Pruett noted RACER "got beat," by the AP.
However, the bigger picture is what interests me here, as this is also a manifestation of a drastically changed media landscape.
See, with the demise of SPEED this past summer, there no longer exists a major motorsports outlet with a national footprint. Sure, ESPN and others employ people who cover Indy car racing, but the resources devoted to the sport are minimal. For example, the resources ESPN devotes to its online outlet covering IndyCar, likely pale in comparison to RACER.
Now, SPEED was by no means a behemoth, but it was connected to a television network, which was an auxiliary of a major network. And while I'm of the firm belief the world is now a better place without much of their television programming, SPEED's online racing coverage was exemplary. Plus, they had two full-time established IndyCar journalists in Pruett and Miller, which gave IndyCar a national platform that it currently does not have.
While RACER is excellent, it is a racing publication, with a niche audience, and no connection to an outlet with a major national platform. As a result, no one currently in the regular IndyCar media (Fryer mainly does NASCAR) has a platform that extends beyond the sport.
Thus, when it comes to breaking the biggest stories within the sport, my guess is the "people," "who speak on the condition of anonymity," want the news broken by the AP. Simply put, RACER and other publications that cover IndyCar cannot provide the platform the AP offers. And while outlets like RACER will likely continue to lead the industry in terms of secondary stories, i.e. "Ana Beatriz signs a three-race IndyCar deal;" expect major news to be "broken" by the AP and Fryer, who has given IndyCar greater coverage in recent years.
So, yes this could have been an instance of RACER getting "beat." However, the greater likelihood is it serves as an illustration of how major IndyCar news will be reported going forward.
Speaking of the Media:
As a relative newcomer to this business, I've learned something very quickly: any bellyaching by the media will struggle to find a sympathetic ear.
That said, there is a concern I have regarding next year's condensed schedule, which will likely begin at the end of March and end Labor Day weekend.
Of course, the combination of the economy and the difficult times for media have changed the nature of the industry (the above story being a perfect example). With budgets incredibly tight, many outlets lack the resources to send media to cover races, and condensing the schedule is going to place even greater strain on the already thin travel budgets.
For example, if a West Coast based outlet sent staff to cover Sonoma and Fontana in 2013 eight weeks apart, will they be able to do the same if Sonoma and Fontana are back-to-back weeks?
If reports are to be believed Houston may move to late June. Would an outlet send journalists to both Houston and Texas Motor Speedway in the same month?
Maybe. But having the races in a shorter period of time, does make it more difficult, as the expenses are incurred in a smaller time frame.
Now, I imagine the outlets, who cover the sport regularly(RACER, AutoRacing1.com, Indianapolis Star) will likely be unaffected; some of the smaller, part-time outlets will feel the pressure of races closer together. And for a sport desperate for broader media coverage, next year's condensed schedule will not help in that regard.
That said, I'm all for ending the season by Labor Day if….
I've long been a proponent for IndyCar ending its season in conjunction with the start of football. However, such thinking is predicated on the presumption that the season also begin earlier.
Yes, I've long believed IndyCar squanders a golden opportunity to start its season during the prime television months of late January and early February, when there is less competition, and cold weather keeping people in front of the television. Hopefully, IndyCar is working to find suitable warm-weather venues that are compatible somehow with good television slots to begin their season in front of a larger television audience.
If they can do this, and the 2014 schedule is a means of paving the way for 2015, that is a good thing, and the condensed 2014 schedule will have been a necessary step backward to take a large step forward.
A Few Quick Things:
–While there is disagreement on the matter within AR1, count me amongst those in favor of the IMS road course race. Now, I'd argue there might be better ideas, but as Mark Miles noted, they are using IMS as leverage to build the sport. Such thinking is about a half-century overdue. I think Mark Cipolloni is right, a season ending race under the lights at Indy on Labor Day weekend would easily draw a crowd of 100,000, but Miles felt a road race drawing perhaps 40,000 is better. Since you make a lot less money with the road course, IMS pays less taxes. I figured there had to be a bright side in it somewhere.
–Speaking of the road course race, IMS/IndyCar/Hulman and Co., did an excellent job with the announcement of the race Tuesday. Although, I have never met IMS President Doug Boles personally, I've noticed on many occasions he is very good in front of the camera. This showed Tuesday, and kudos to whoever decided to have Boles lead the presser.
–Over the past week, many have paid tribute to the legendary George Bignotti, who passed away last week at the age of 97. Bignotti was of course, the chief mechanic for seven Indy 500 winning cars driven by five different men. On behalf of AR1, I would like to extend our sympathies to our good friend, Mary Mendez, Bignotti's daughter. Mary, you, your family and your dad are in our thoughts and prayers.
Brian Carroccio is an IndyCar Columnist for AutoRacing1.com. He lives in Rockville, MD and can be contacted at BrianC@AutoRacing1.com.