Remembering George Bignotti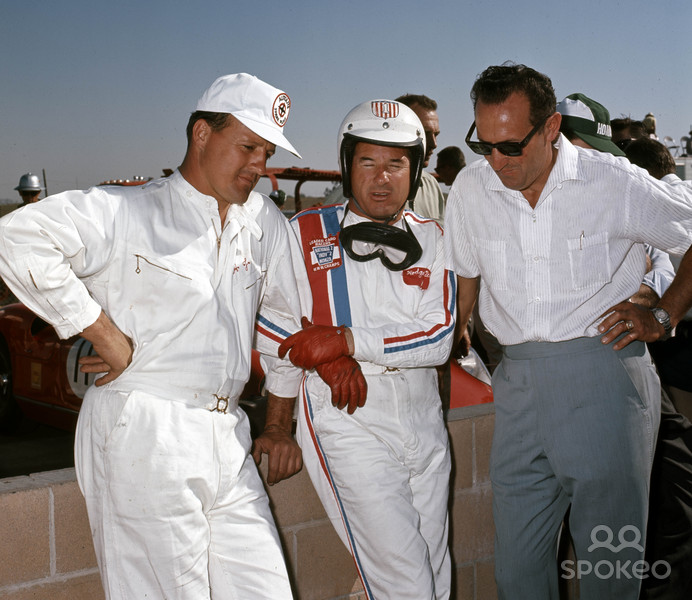 Foyt, Ward and Bignotti
Auto racing lost one of the all-time great mechanics today when George Bignotti passed away at his home in Las Vegas. He was 97.
"I'd say he was one of the greatest mechanics that was ever at the Indianapolis Motor Speedway. We had such a close relationship and even though I went on my merry way, we were still close up to his death," said A.J. Foyt.
Bignotti, whose record shows 85 IndyCar victories including seven Indianapolis 500 wins with five different drivers, including Foyt, Indy's first four-time winner. The other drivers who visited victory lane with Bignotti-tuned cars were Graham Hill ('66), Indy's second four-time winner Al Unser (who won with Bignotti in '70 and '71), Gordon Johncock ('73) and Tom Sneva ('83).
Foyt signed with Bignotti's Bowes Seal Fast team in 1960, posted his first of a record 67 victories, and went on to win the national championship that year.
"He was such a great mechanic and he had such fast race cars and I was just a snot-nosed kid coming up," said Foyt, whose first turn at the wheel for Bignotti was in a midget before the Indy car season began. "I drove at Ascot (Speedway in Gardena, Calif.) and drove midgets for him and we won a lot of races at Ascot. About everywhere I drove for him we won.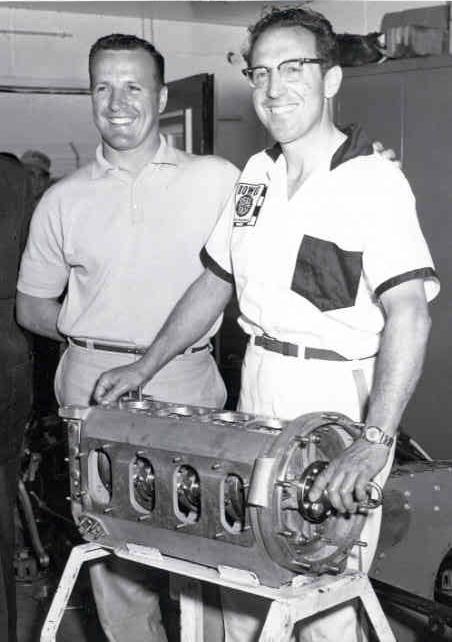 Foyt (L) and Bignotti in the early 60s.
"Sometimes he would get mad at me when I'd drive the midget, he'd say, 'You're gonna kill yourself! Quit being so wild in that damn thing!' Foyt recalled, laughing at the memory. In the past, Foyt credited Bignotti with teaching him to enjoy salads—quite a feat considering Foyt was (and is) a diehard meat-and-potatoes man.
Bignotti and Foyt teamed up for five seasons but then parted ways during the 1965 season. Together they won 27 races including two Indianapolis 500s ('61 and '64), four national championships, and finished second in 1962, the year they didn't win the title. In 1964, they won 10 out of 13 races for a winning percentage of 77% which has never been matched to this day. At the end of 1965, Foyt formed his own team.
"We had a lot of arguments up and down but they weren't arguments like people think," said Foyt. "We both respected each other a whole lot. I damn sure respected him for what he was doing on the cars and I think he respected my driving ability. Up to this day when he passed on, we were still great friends and I just can't say enough about him. To me he was one of the greatest mechanics that ever twisted a wrench on a race car–bar none."
Foyt saw Bignotti at his home in Vegas last year when Foyt was in town for a sponsor appearance but he spoke to him by phone about a month ago.
"I just talked to his daughter Mary (Mendez, whose company RPM Tours conducts in-depth pit tours at IndyCar events) when we were testing in California this week," said Foyt. "She told me how happy her daddy was to talk to me and how it lifted him up when we talked about the old times. I told her I would call him again but I didn't get to it.
"It just hurts because we had so many victories together and so much fun together," Foyt revealed. "A relationship like that, it's just so hard to ever replace. He did live a great life. We did so much racing together and in '64, we were just unbeatable. A lot of people don't realize just how good the man was, but I do know how good he was because I drove for him. As far as I'm concerned, no mechanic back then or now could hold a candle to George Bignotti."