Making IndyCar relevant again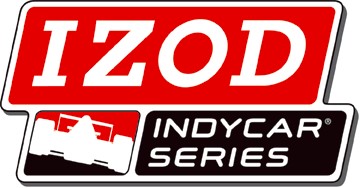 The solution is always more difficult.
However, if you read Part 1 of our series outlining the declining interest in the automobile amongst today's youth you are aware there is a problem. To briefly repeat, we laid out evidence, statistical and otherwise, indicating Generation-Y (those born between 1980-1995) are not forming the same identification with cars as prior generations. In fact, an increased percentage of people between the ages of 18 and 34 are not even driving.
As a result, young people are not coming into contact with the automobile, thus not connecting with the instrument used in racing. To illustrate this problem, imagine trying to interest someone in basketball, who has never dribbled a basketball.
To be fair, this is not an entirely new problem, as racing has always been somewhat difficult to explain. For example, I can watch Ryan Hunter-Reay drive on television, but television does little to illustrate the strain Hunter-Reay is under, or the skill of Hunter-Reay relative to say Helio Castroneves. Conversely, when watching a basketball game, the skill of Lebron James relative to other players is apparent.
Racing has other issues of relevance as well. For example, speed was once a celebrated hallmark of the sport, a definitive selling point. We went to the Indianapolis Motor Speedway and the other cathedrals of speed to see the 100 miles per hour barrier, 200 miles per hour barrier, and other benchmarks surpassed. Nowadays, citing safety concerns, and the desire to avoid runaway costs, many racing series compete at the same speed, or even slower speeds, than they did 20 years ago.
Of course, this shift away from speed, has been seen in the automotive industry as well. Given the modern economic climate and a host of other factors, manufacturers are less concerned with top speed, and place a greater premium on efficiency in road cars. This dynamic certainly can be seen as incongruous with racing. Traditionally, at least, we've gone to the races to see the baddest men pedal the fastest machines, not to witness displays of eco-friendly efficiency.
So, what is the sport do? How does racing reconcile some of the hallmarks it holds dear, amidst a brutal economic climate in a world that suddenly seems less suited to it? In other words, can racing still be racing? Or has racing become an antiquated and futile endeavor, destined for a slow, painful decline to the ash heap of history as indicated by declining race attendance and television ratings?
That might be a little dramatic.
Further, I am not advocating the position that racing must change radically. No, racing at its highest levels should aspire to be the very thing it always has: a test of man and machine; a platform that encourages ingenuity; a spectacle that awes and inspires; a grandiose celebration of human achievement, technical and otherwise.
Contrarily, I am advocating the premise that racing is in a bare-knuckle brawl to maintain relevance in an ever changing. And while this discussion could apply to any form of racing, our focus here will be IndyCar, specifically.
And we all know it's never simple in the world of IndyCar. Sure, waxing poetic about grandiose, spectacular celebrations of human achievement is fine and wonderful, but futile if not rooted in the realities of the age. Sadly, we are all too aware of the reality that IndyCar is not as relevant to sponsors, manufacturers and viewers as it once was.
Now, there are areas in which IndyCar does provide relevance, and surprisingly the sport is IndyCar is actually well positioned to capitalize on the changing perspectives with regards to the automobile. For example, the V6 turbo engines that IndyCar introduced in 2012 are more in line with the industry's focus on lighter more efficient engines. The planned introduction of aero-kits in 2015, parallels the auto industry's increased focus on reducing aerodynamic drag.
Yes, give IndyCar some credit. Where the previous lure of the auto manufacturers focused solely on the engines, IndyCar has met the auto industry halfway with aero-kits. As new president of competition and operations Derrick Walker noted at Detroit, IndyCar is seeking to provide its partners greater branding and return on investment. Walker also spoke about the desire to increase speeds, all the while insuring safety innovations continue to provide the industry the ability to find more speed.
Green Racing is another area where the sport is well positioned. Remember our mention in Part 1 of today's younger generation being more ecologically aware. Personally, the notion of Green Racing carries little sway, as I could care less whether a car runs on methanol, ethanol, kerosene, or soybeans from Sri Lanka. Simply put, I want to see the loudest, rudest, most obnoxious beast of a machine go as fast as it possibly can.
But here's the thing: IndyCar already has me, and they're not going to lose me over the fuel they run. Plus, at 37 years of age, I fall outside the Gen-Y demographic anyway. And studies show part of the reason Gen-Y does not have the same love affair with the automobile is they view the environmental effects associated as a negative. In short, "green" initiatives matter to the Gen-Y crowd. And with the ALMS/Grand-AM merge once could argue IndyCar has found itself an industry leader in Green Racing.
So, while not everything is sunshine and daisies, IndyCar has positioned itself to parallel some of the changes in the industry. Of course, they could go further.
For example, I'd argue they could entice some of the car manufacturers to race production engines in Indy Lights alongside the current V-8 engines. I've long been of the belief that the production engine idea was poisoned by CART/USAC squabbles and bickering over equivalency formulas. Production engines would mirror the auto industry's desire for more direct relevance and give Lights a shot in the arm.
Also, I'd say IndyCar should take the green initiative further and introduce some sort of clean, alternate energy at all levels of the ladder. While the economic viability of Biofuels remains uncertain, but let's be clear: the economic viability of Biofuels remains uncertain. In other words, the relevance of Bio fuels to everyday life is still being studied and explored. IndyCar can continue to be a platform, in which, they are developed.
In fairness, while production engines and further green initiatives would engage more constituents, neither measure are what I would call game-changers. But I know what would be.
On April Fool's Day, AutoRacing1.com ran an article claiming that IndyCar had agreed to a "college-tie in," with American universities. The idea was well received by some. Others, of course, understandably did not find humor in the suggestion of IndyCar having a good idea would make for a good April Fool's Day joke.
All kidding aside, this is an idea too good to not explore.
See, one of the main reasons racing fights for relevance is the sport is very inaccessible. Whereas the most popular sports in America are tied to the scholastic system, racing enjoys no such luxury. To be clear, when I refer to the scholastic system, I am talking about high schools and colleges.
Because of this, young racers never compete with their school colors against racers from other schools in front of their peers. Rather, young aspiring racers go to school during the week, then travel to far off destinations on weekends to compete in front of others who have the same interest.
In short, racing does not have that tie to the schools. This fact, also makes it less clear how one progresses in racing. Whereas, professional football players play high school, college, then pro, professional racers, well it could be a number of things.
Ed Carpenter, for example, came up through USAC midgets and sprints. Dario Franchitti came up through British Formula 3 before going to German Touring cars. James Hinchcliffe, Tristan Vautier, Josef Newgarden and others came through Indy Lights. Simona de Silvestro, Graham Rahal, and Ryan Hunter-Reay came through Atlantics. James Jakes came up through GP3 and GP2. What about Takuma Sato and Justin Wilson? They're ex-Formula One drivers.
And I can go on.
However, what this produces is often drivers arrive in IndyCar and no one knows who they are, or where they came from. They just sort of, appear. And there are countless Francesco Dracones, Tonis Kasemets, and Tristan Gommendys, who one day, seemed to magically appear in Indy cars.
Now, I have nothing against anyone mentioned above. Further, the reality of racing is such that drivers who can put a financial package together have an advantage in getting rides over those that do not.
Ohio State Buckeyes car
Also, having a tie to the scholastic system would not solve this entirely. But it would give drivers a platform to build a fan base before arriving at the top-level. For example, say a driver competed in go-karts for his local Indianapolis school, and performed well enough that Notre Dame, Indiana or Purdue offered him the opportunity to race, and he excelled in college. Without question, when that driver arrived in IndyCar he would have a following already.
Of course, the question becomes how do you this. This is not easy, and something we outlined before. For example, how would an association with colleges work with the NCAA? Would there be enough revenue in scholastic racing to make it viable? How would racing negotiate Title IX? What would be the liability regarding safety, were IndyCar to have an association with schools? Those are questions I cannot answer.
Michigan Wolverines car
Still, this is too good of an idea to not explore. One option would be for IndyCar to start small, and establish a local go-kart racing league with Indiana high schools. The costs would be somewhat minimal, and at the very least it would establish some goodwill. Further, if a standout racer were provided with the opportunity to move into US F2000, IndyCar will have created a link between the scholastic system and the top level.
From there, IndyCar could then pursue its ultimate goal of establishing a link with universities. At the universities standout drivers would compete in something equivalent to Formula Ford, Star Mazda, or another junior level category. And at that point, the benefits' of the idea become very apparent.
Think about this: with the exception of Sao Paulo, randomly select any venue IndyCar competes. I can guarantee you that within driving distance of that event, there is an alumni chapter for major universities such as Ohio State, Notre Dame, Michigan, Stanford, etc. Do you think those alumni might enjoy hanging out in a hospitality area with fellow Buckeye, Irish, Wolverine or Cardinal alums?
Michigan Wolverines and Ohio State Buckeyes Indy Lights cars
Can you imagine the festive atmosphere if the Ohio State car won at Mid-Ohio, the Michigan car at Detroit, or the Notre Dame car at Indy in the Freedom 100? What about an Auburn-Alabama duel at Barber or Cal-Stanford at Sonoma? Imagine last month's freedom 100 finish between four different schools.
Granted, it would take time to grow, but IndyCar would be well on its way to establishing a clear, defined ladder to the top of the sport. The added benefit here is that IndyCar would be making itself more relevant in creating a tie to built-in associations. It is of course, well documented, that people feel an enormous sense of allegiance to their schools. If IndyCar could find a way to make the dynamic mutually beneficial, and economically feasible, the benefits to the sport would be immense.
Whatever ultimately happens, IndyCar must realize the world is drastically different than it was twenty, even ten years ago. The fight for relevance is greater than it's been, and IndyCar needs to pursue ways to maintain that relevance. Further, IndyCar will have to do a better job nurturing the talent that comes to the sport. Otherwise, it will continue to suffer from a lack of relevance as drivers no one knows have to make a name for themselves after they arrive in IndyCars.
For that reason, the question probably shouldn't be whether IndyCar explores the scholastic tie-in, rather how could they not.
A Few Quick Things:
–It's clear Chevrolet has the edge over Honda once again this season. Expect this advantage to continue at both Iowa and Pocono, as this dominance has been particularly pronounced on the ovals. So far, Chevrolet has swept all 9 oval podium spots, and been dominant in qualifying. In fact, the drivers with the best 11 qualifying averages through the three oval races so far, are all Chevy drivers.
–Not to say I told you so, but I told you so. Yes, Ryan Hunter-Reay is in prime form right now, and headed into a stretch of tracks where he typically runs well. With both RHR and the Andretti team firing on all cylinders, Hunter-Reay has to be the favorite to win the 2013 title. Also, keep in mind that Andretti Autosport has won the last three, and four of the six Iowa races.
–Speaking of Iowa, I will be on-site in Newton covering this weekend's race for AutoRacing1.
Brian Carroccio is an IndyCar Columnist for Autoracing1.com. He can be contacted via email at BrianC@Autoracing1.com