Remembering Jason Leffler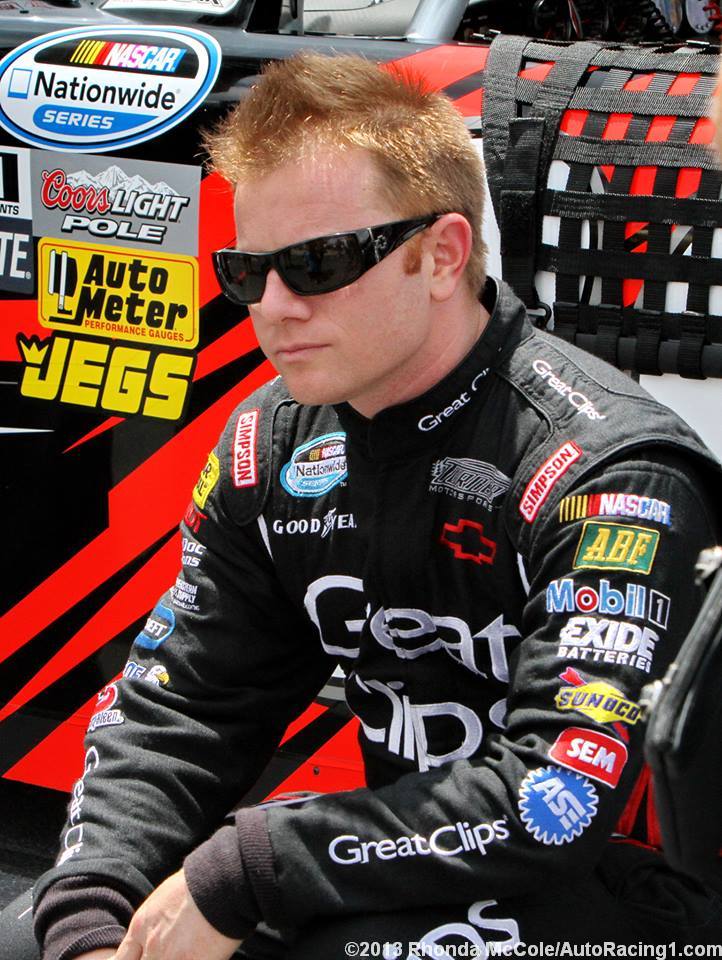 Jason Leffler
Rhonda McCole/AR1.com
Former USAC Midget and Silver Crown Champion and current NASCAR driver Jason Leffler died Wednesday night from injuries suffered in a Sprint Car race at Bridgeport Speedway in Bridgeport, N.J.
He was extricated from the car and transported to a local hospital where he was pronounced dead shortly after 9pm.
Leffler, a native of Long Beach, California, leaves behind a five-year-old son, Charlie Dean.
Many of Leffler's former NASCAR competitors expressed their grief on Twitter, several using the hashtag #LEFturn, Leffer's nickname.
"Really sad for Jason Leffler and his family," tweeted defending Sprint Cup Champion Brad Keselowski. "Thinking about his little boy."
NASCAR driver Kyle Busch, who fielded a truck series ride for Leffler last season, tweeted "Deeply saddened by the passing of Jason Leffler. Please keep his family in your thoughts and prayers. #LEFturn"
Former teammate and fellow USAC competitor Kasey Kahne, who shared a Nationwide Series ride with Leffler for several seasons, flew with Leffler to the race at Pocono last weekend.
"We talked sprint cars, Cup cars, and Charlie Dean," Kahne wrote on Twitter. "He loved racing & he loved his son!"
IndyCar driver Ed Carpenter said, "Our family is extremely saddened by the passing of Jason Leffler last night in New Jersey. I raced against Jason in USAC and he was an excellent driver and a champion back then. We also worked together for Dollar General when I drove for Sarah Fisher's IndyCar team and he drove for Turner Scott Motorsports in NASCAR. While I had not talked with him in some time, he was always a good guy and a determined racer. Our prayers go out to his family and friends in this very difficult time."
Leffler had a decade-long career in NASCAR beginning in 2000, posting a total of 423 starts over NASCAR's top three touring series. He had one win in the Camping World Truck Series and two victories in the Nationwide Series, where he enjoyed some of his greatest success, finishing third in points in 2007.
Leffler's last start in NASCAR came just last week at Pocono, where he finished 43rd, pulling a "start-and-park" stint for Humphrey Smith Racing.
"NASCAR extends its thoughts, prayers and deepest sympathies to the family of Jason Leffler who passed away earlier this evening," NASCAR said in statement. "For more than a decade, Jason was a fierce competitor in our sport and he will be missed."
Having never lost his passion for dirt car racing, Leffler announced this year he was returning to his roots, planning on making more than 50 sprint car starts.
Leffler was known as a standout dirt track racer who made his mark in the USAC Midget series, winning three consecutive championships from 1997 to 1999, as well as the Silver Crown series, where he won the series title in 1998. In all, Leffler won 18 national midget car titles, and was inducted into the National Midget Auto Racing Hall of Fame in 2003.
Leffler next moved on to the Indy Racing League in 2000, where he made three starts driving for Treadway Racing. He was one of the few active NASCAR drivers to boast an Indianapolis 500 start on his resume, finishing 17th in his only start in 2000.
It was also in 2000 that Leffler began his stock car racing career, driving for Joe Gibbs Racing in the then-Busch Series. In 2001, he made his Sprint Cup debut at the season-opening Daytona 500 driving for Chip Ganassi.
Leffler never found much success in the Sprint Cup ranks, driving for several teams before re-joining Gibbs in 2005. After just 19 starts, he was let go from his ride at Gibbs, and moved full-time to the Busch Series – later named the NASCAR Nationwide Series – driving for Braun Racing.
It was in the Busch Series that Leffler posted his best stock car results, tallying two wins and 107 top-10's in 294 series starts, most of them with Braun Racing (which later became Turner Motorsports) with sponsorship from Great Clips, where his trademark mohawk haircut was featured prominently in their commercials.
Leffler moved on from the Nationwide Series in 2012, going over to the Camping World Truck Series for Kyle Busch Motorsports, making just 10 starts before being let go.
At the beginning of the 2013 racing season, Leffler announced on his official website he was going back to his grass roots of open wheel racing, saying "I'm ready to get going and really looking forward to some real racing again."