Ten things IndyCar needs to do to get on the right track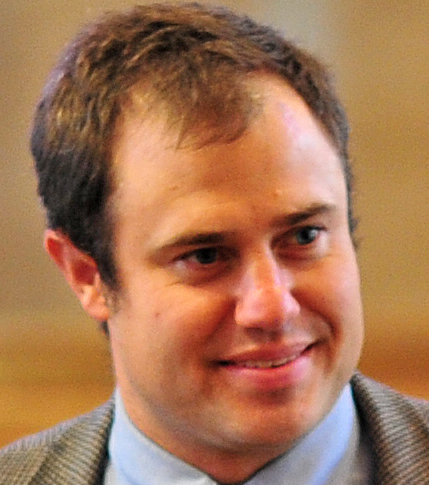 Brian Carroccio
The IndyCar world is a pretty grim place these days. What could have been an optimistic off-season after a compelling 2012, has instead deteriorated into the all too familiar apocalyptic bemoaning of the sport's sad state. And whether the subject is minuscule television ratings, a lack of corporate interest, the amateurish bungling of former CEO Randy Bernard's dismissal, or a host of other less than uplifting subjects, even the most diehard IndyCar fans have had trouble finding silver lining during these forgettable final months of 2012.
And let's face it: After decades of gross mismanagement from the Hulman-George family, who can blame them? In fact, we here are AR1 penned an article two months ago arguing that the only chance for the sport's survival was for the Hulman-George family to sell INDYCAR to NASCAR. While we concede the scenario to be less than ideal, we likewise believe there is no other hope for the sport's survival should it continue be mismanaged as it has for the last two decades.
Now, amidst all the doom and gloom, there has emerged a glimmer of hope. Mark Miles, who enjoyed a successful stint as head of the ATP, and helped bring Super Bowl XLVI to Indianapolis, will take over as CEO of INDYCAR's parent company, Hulman and Company later this month. The hope, of course is that Miles and his team intend to run IndyCar as a professional business, in a professional business manner. If that is the case there are steps that can be taken to improve IndyCar's standing and position within the ultra-competitive sports entertainment industry.
Last week, we proposed one measure in this process: reclaiming the Indianapolis Motor Speedway and the city of Indianapolis as sacred IndyCar ground by removing the serpent from The Garden of Eden, and getting NASCAR out of Indianapolis. For more click here.
Today, we will continue that theme with an expanded, albeit not entirely complete, list. For example, we won't even have time to cover the ladder series, something INDYCAR desperately needs to improve. Some of the ideas presented will be obvious (like uh…duh…a video game). Others will be less obvious and take a concerted, committed effort from Miles and his team. And while the Hulman-George family has shown a reluctance to invest in the sport over the past few years, some financial investment on the part of INDYCAR, will be necessary if they intend to operate a professional racing business.
Of course, if the modus operandi at the corner of 16th and Georgetown persists as it has for the last few decades then everything below is moot. In that case, we have no choice but to reference our column about outlining a NASCAR purchasing INDYCAR www.autoracing1.com/article.asp?id=3793 Sadly, that would be the only chance for the sport to survive.
Contrarily, if the Hulman Company is in fact serious about operating the Izod IndyCar Series as a legitimate business entity, then continue reading, as we have outlined ten measures below necessary for the sport's revival.
1. Appoint a leader and follow that person unconditionally.
To begin, I would like to reference all of you to Dan Gurney's White Paper, written in 1978. Much of the legendary Gurney's famous expose, written over three decades ago, remains relevant to this day. However, allow me to point to one very salient point.
At the time, Gurney cited the example of F1 czar Bernie Ecclestone saying that CART should appoint someone "as the chief of operations officer and negotiator," and make "a solemn pledge to abide by his decisions 100%."
Unfortunately, as we saw with Bernard, there exists no such solemn pledge. His tenure started with rave reviews and publicly at least, the support of the paddock. However, once the honeymoon sentiment wore off, and things got difficult, the sharks wanted blood, and Bernard, like so many before him, made for an easy scapegoat.
To thrive, INDYCAR cannot continue this revolving door of leadership. Miles, of course, intends to name a chief of the IndyCar Series sometime in the near future. While it seems the buck will ultimately stop with Miles, the person Miles ultimately chooses needs to command the respect of the paddock. Further, how Hulman and Co., empower this individual is just as important.
2. Get Better Partners.
Once a viable leader is in place, this person will immediately see the need for INDYCAR to establish better partnerships.
For example, I've been shocked at how little attention the scheduling of a NASCAR Nationwide race at Mid-Ohio two weeks after the IndyCar event has received. While I cannot begrudge the Green-Savoree people for having a NASCAR event, less than two weeks after the IndyCar race? Unacceptable! And if these are INDYCAR's friends, they don't need enemies.
Of course, the case of Mid-Ohio is merely one example. Through the years, INDYCAR has repeatedly entered into dastardly alliances with partners who do not share common interests. Think of the poorly promoted Edmonton event, the sabotage promotion of the Montreal Champ Car event years back, or Lotus this past year, just to name a few.
Simply put, INDYCAR needs to identify which promoters, track operators, sponsors, television people, manufacturers, etc., share their interest in growing the sport. The series does have such partners at numerous events such as Iowa, Long Beach, Barber and St. Petersburg. They have rebuilding events in Milwaukee and Detroit. The series has a manufacturer in Honda that has been a fabulous partner for two decades, and seemingly an emerging star in the promotion business in the business savvy Michael Andretti.
If the people not only at Mid-Ohio, but elsewhere, are not willing to assist INDYCAR in growing, then INDYCAR must find different partners and/or…..
3. Control the races, control your future.
One of the secrets behind the success of NASCAR has been their control of the various entities surrounding their race series. While there are numerous examples of this, let's use the case of racing facilities.
NASCAR has no fear of a competitor outdoing them at Daytona, Talladega, Watkins Glen or Richmond, because well, the NASCAR-affiliated company International Speedway Corporation owns those tracks.
Other than Indianapolis, which INDYCAR foolishly allows NASCAR to invade every summer, INDYCAR does not own permanent racing facilities. While the series can lay claim to some successful urban events at temporary facilities, street races are subject to changes in government and the municipalities they are located.
However, there is something that can be done about this. INDYCAR should explore the possibility of purchasing motor sports facilities. And while there are many examples, let me point to two.
Gateway Motorsports Park boasts a racy 1.25 mile egg-shaped oval that is perfect for INDYCAR, and if necessary a 2.2 mile road course, as well. The facility has changed ownership numerous times through the years, and is privately owned by Curtis Francois. Likewise, the Dover Motorsports owned Nashville Superspeedway, which opened in 2001, announced in August of 2011 it would not seek major motor sports events for 2012.
Both facilities have hosted IndyCar races. Both facilities would secure INDYCAR oval tracks, which they so desperately need. Both facilities were built within the last two decades and boast relatively modern amenities. Both facilities are located near decent sized metropolis, in which INDYCAR can engage the local community (don't forget Josef Newgarden and Dario Franchitti live in Nashville). Both facilities can be purchased at a reduced price in this economy.
Of course, the racetrack business can be a difficult one, as there are often too few events to generate adequate return on investment. Still, if INDYCAR is serious about becoming a viable racing business, purchasing racetracks is a natural step. Owning tracks would allow INDYCAR to control which dates they race, build date equity at given venues, and not be subject to the whims of local municipalities or promoters. After all, no one wonders when the Indy 500 will be run every year.
4. Branding:
Entering into the racetrack business would also help the series with something it desperately needs: building its brand. Yes, Gateway and/or Nashville would be permanent facilities, in which the INDYCAR logo, and the logos of INDYCAR sponsors are plastered everywhere. When people attend these facilities or simply drive by them, they will see huge banners that say INDYCAR and only INDYCAR, because only INDYCAR and its various properties compete there.
Unfortunately, we've reached a point where NASCAR is now synonymous with racing in the American vernacular. INDYCAR needs to classify and identify itself as something entirely different, better, and unique. While building a brand takes time, creating awareness of the brand can be done in the interim. A great place to start would be at the tracks INDYCAR owns.
Oddly, the biggest brand in INDYCAR is the Indianapolis Motor Speedway. Yes, "The Brickyard," where drivers sip the milk and etch their likeness on the Borg-Warner Trophy after winning "The Greatest Spectacle in Racing," is the most recognizable brand in the sport. Arguably, it's the only one.
Compare this with NASCAR, which boasts a host of recognizable names associated with the sports. NASCAR drivers compete in "The Great American Race," at Daytona, and compete for the grandfather clock trophy at Martinsville. The tracks they run on are referred to as "The Lady in Black," "The Magic Mile," and "The Tricky Triangle." Twice a year, NASCAR invades "Thunder Valley," at the venerable Bristol.
And why is Darlington "the Lady in Black"? What magic has happened in New Hampshire since Nigel Mansell and Paul Tracy went wheel to wheel? I haven't a clue. But the monikers "The Lady in Black," and "the Magic Mile," add to whatever mystique there is surrounding the tracks; adds to the brand.
Outside of The Brickyard, what brands are recognizable in INDYCAR?
Simply put, INDYCAR needs more recognizable brands, particularly amongst the sport's most marketable assets, the drivers.
5. Yes, it's the drivers stupid!
IndyCar has failed miserably at building drivers into brands. part of this was a byproduct of the CART-IRL civil war. However, with the series now being unified under one roof, IndyCar needs to make stars out its drivers. And one place to start is by helping the drivers build their brands.
Again, let's look at NASCAR. Dale Earnhardt was "The Intimidator," a villainous take no prisoners assassin, who's mystique transcended more than just his aggressive driving style. Or so we thought.
David Pearson was "The Silver Fox," known for his smooth, calculated style in battling "The King," Richard Petty. Heck, Joe Nemechek, an average NASCAR driver was given the moniker "Front Row Joe." And for the record he started on the front row in less than 3% of his career starts. Why couldn't Alex Tagliani, an excellent qualifier, have a similar nickname with a French twist?
And what is Will Power? He's a much more accomplished driver than Nemechek, with an incredibly marketable name. What is Ryan Hunter-Reay? Does he win races and championships through intimidation, or is he smooth and calculated? I would argue the latter, but a nickname that somehow captured the talented Hunter-Reay would go a long ways to building a brand.
6. A good place to start in helping your drivers build a brand, would be a video game:
You'd think this would be obvious. Heck, I can't believe I am actually getting paid to write it.
However, there is no excuse, none, for IndyCar to not have a video game available for the major video game systems, PlayStation and X-Box. While I am not a technical expert, programs have long existed in which track layouts, and telemetry can easily be uploaded into a game at little cost.
And in case anyone was wondering: kids play video games. If you want new fans, you need to make the product more appealing to kids.
Of course, there are many more ways to help build the brand. Helio Castroneves going on Dancing With the Stars was an excellent idea that should be repeated, as the series boasts many charismatic, good-looking drivers that would excel on DWTS. In fact, INDYCAR should enlist their television partner ABC, to reserve one slot on DWTS for a driver every season. Speaking of television…..
7. Get better television slots:
This on the other hand, may prove more difficult.
Of course, INDYCAR is mired in a disastrous 10-year television contract with NBC Sports, which the sport is not extricating itself from anytime soon. The better option for now is to follow the lead of Bernard, who worked feverishly to improve the series' exposure within the existing framework.
One area INDYCAR needs to explore is taking advantage of the vast dry period in the American sports calendar during February and early March. While everyone is going through football withdrawals, INDYCAR remains idle waiting for the season to begin. This season, the INDYCAR opener is March 24th. WAY TOO LATE!!!
Ideally, INDYCAR should aim to open its season either the Saturday evening before the Super Bowl (this year, February 3rd), or the weekend after. Those are prime television slots, in which much of the country is trapped indoors fighting off the cold. INDYCAR needs to find itself a few warm weather venues and take advantage of the open television slots after the NFL season ends. Maybe, that proposed Fort Lauderdale race can run in February?
Another idea, which I cannot claim as my own would be adding lights to the Speedway and moving the Indy 500 to Saturday night. While traditionalists will bemoan such an idea, tradition went the way of the Offenhauser when qualifying spots were reserved, NASCAR was allowed to invade the Holy Grail, and drivers were given 12 chances to qualify.
Simply put, Memorial Day Sunday is a terrible television slot, and we're living in an entertainment world driven by television. A Saturday night race would see the TV ratings soar. Plus, IMS could use Sunday afternoon as the rain date.
While we're at it, I'll propose an outside the box date for INDYCAR: Run a race the Wednesday after the MLB All-Star game. A viable venue would have to be found, but the television slot is one devoid of sporting events.
8. Lower Barriers to Entry:
INDYCAR's economic structure creates difficult barriers to entry. We saw this last year at Indianapolis where there were too few engines to go around, and INDYCAR lost a valuable day of drama and marketing as there was no bumping.
Part of this of course, was INDYCAR's disastrous alliance with Lotus, from which they have recently moved on. However, the series needs to insure that competitors who have secured funding and want to go racing are able to. What happened to the likable Michael Shank in 2012: Inexcusable!
My solution, which I know would have details that needed to be ironed out, would be for INDYCAR to offer teams a "buy option," for engines. If they cannot secure leases from a Chevrolet or Honda, teams should have an option to purchase blocks from a race engine company such as John Judd's. The buy option would also allow teams to work on engines, and develop them as they see fit.
However, there are too few engines to go around the paddock these days. Instead, we're likely looking at another drama free Bump Day in 2013.
9. Spectaclize:
Is "spectaclize"even a word? Well, it is now.
INDYCAR needs to be a spectacle. The sights, sounds and smells should awe the senses. Let me give you an example.
In 2001, I took a friend (non-racing fan) to the CART race in Portland. He was going because well, I was going, and he thought I'll check this racing stuff out. I remember telling him that one of the drivers was married to Ashley Judd, and that we might be able to see her.
Anyway, when twenty-six 900-horsepower turbo-charged Champ Cars came roaring past us at about 175 miles per hour in the rain, he was awed as I've never seen anyone awed before. Driving home after the race, he would actually drive his car through puddles to "cool his tires." To this day, he talks about the rooster-tails, and yes, the time he saw Ashley Judd.
Overall, he was awed by the spectacle that was that day. It was like nothing he's ever seen. And whether its breaking track records, aero-kits, tweaking the engine to create that awe inspiring sound, or whatever, IndyCar needs to make itself a spectacle to behold. It needs to awe!
10. Embellish:
There is too little embellishing/celebrating in INDYCAR. Worse, perhaps there seems to be little effort in this regard. For example, the series didn't even stream their championship banquet on the Internet. Inexcusable!
There should be tangible recognitions of the noteworthy accomplishments in the sport, and they can come in many forms. Whether it's a hokey All-Star race, or Hall of Fame, INDYCAR should recognize, celebrate, and embellishments the accomplishments of those who excel. And heck, with proper promotion such events can be turned into commercial bonanzas as we see in MLB All-Star games.
Embellishing accomplishment also helps the branding that we talked about earlier. For example, drivers could be marketed as All-Stars. For example, Tony Kanaan, could be introduced as a five-time All-Star. The term "All-Star" is a recognizable one, easy to identify one that can lend a sense of gravitas.
Of course, I could go on. But at the end of the day, INDYCAR is facing an uphill battle, not unlike the one outlined by Gurney more than three decades ago. Maybe, there will be a day when we look back on articles such as this and the one suggesting NASCAR should buy INDYCAR as blip on the radar; a fleeting moment of wretched despair, prior to a Golden Age, in which our beloved sport reclaim its rightful prominence and luster.
While details of how that may happen can be discussed, it is 100% clear the status quo must drastically change. Will that happen?
Time will tell.