Pagenaud to Penske? (2nd Update)
UPDATE #2
This rumor is upgraded to 'fact' with today's
announcement
. We will also update our IndyCar Silly season page soon.
09/24/14 IndyCar's hottest free agent has made a decision about his 2015 employment; he just isn't ready to reveal it.
But Simon Pagenaud, who has finished in the top five of the standings each of the past two seasons, said Tuesday that the news will be coming soon. Best guess as to when: After his contract with Schmidt Peterson Hamilton Motorsports expires Oct. 1.
"Yes, I've made a decision," Pagenaud said during a break in Firestone testing at Indianapolis Motor Speedway. "But (the contract) is not fully done yet."
Indianapolis 500 champion Ryan Hunter-Reay, one of the four Verizon IndyCar Series drivers testing at IMS, doesn't expect the 30-year-old Frenchman to return to Sam Schmidt's team for a fourth consecutive year.
"He's telling everyone he's gone," Hunter-Reay said.
The options likely are IndyCar teams owned by Roger Penske, Chip Ganassi and Michael Andretti. Recent speculation has pointed toward Penske's.
If it indeed is Team Penske, veteran driver Helio Castroneves doesn't know, but that's not unusual, he said.
"They didn't tell me about (Juan Pablo) Montoya (joining for 2014) until the night before the announcement, like 7 o'clock," Castroneves said. "That's so I don't open my mouth."
Team Penske is believed to have Castroneves, Montoya and reigning series champion Will Power under contract for next year. The team has never fielded four cars in IndyCar.
Castroneves said Montoya helped the team take another step forward in terms of competitiveness, and he'd expect Pagenaud, who has won four races over the past two seasons, to do the same.
"If it happens (that Pagenaud signs with the team), great, but if he doesn't we'll just do what we're doing," Castroneves said.
All three Team Penske drivers finished in the top four of the recently completed season. Pagenaud was in third place with a shot at the title heading to the final race, but he finished fifth when his No. 77 car incurred mechanical problems at Auto Club Speedway.
Ganassi Racing fielded four cars in 2014: for drivers Scott Dixon, Tony Kanaan, Charlie Kimball and Ryan Briscoe. The team also has Sage Karam, a rookie this season, under contract.
Andretti Autosport has Hunter-Reay, Marco Andretti and Carlos Munoz signed for next season. The fourth seat is expected to go to James Hinchcliffe, but he has not been confirmed to a deal. Hinchcliffe is also believed to have had discussions with Schmidt's team and KV Racing Technology.
Schmidt's team will test three drivers – Rodolfo Gonzalez, Rocky Moran Jr. and another to be announced – next week on Homestead-Miami Speedway's road course.
Firestone testing at IMS will continue through Wednesday afternoon. Castroneves and Ed Carpenter are working on behalf of Chevrolet; Pagenaud and Hunter-Reay on behalf of Honda. The session is closed to the public, but there is free spectator viewing at the south end of the facility (in front of the IMS Hall of Fame Museum).
Carpenter's team, rebranded CFH Racing, is operating for the first time with members of the combined crew. A pair of smaller Indianapolis-based teams, Ed Carpenter Racing and Sarah Fisher Hartman Racing, announced in August a merger. Indy Star
09/16/14
Simon Pagenaud: in the news today.
This RACER article by Robin Miller suggests that Schmidt Peterson Motorsports' Simon Pagenaud may wind up driving for Team Penske next season. Pagenaud, of course, has very well documented ties to Honda, and a move to Penske would mean a severing of those ties and a switch to Chevrolet.
Regarding Chevy, Miller is certain the Frenchman will wind up with a team amongst the Bowtie Brigade.
"But this isn't a guess: the 30-year-old Frenchman is moving up and into one of the top two teams with Chevrolet power. Whether it's Team Penske or Chip Ganassi Racing remains the question I'll spend the next few paragraphs trying to answer."
To be very clear, we don't question that our friends at RACER have done their due diligence and spoken to people in the know regarding Pagenaud's future employment. That said, the prospect of the Frenchman landing at either Ganassi or Penske raises some questions in our eyes. The questions include but are not limited to:
All else being equal, Brian C. thinks #1 status at SPM would be a better career choice than 'G2'.
• With respect to Ganassi, if you're Pagenaud do you give up God-like status within the Honda ranks for a 'G2' ride? In our opinion, the #77 SPM ride would be a better option.
• We don't see Penske running four cars, something The Captain himself vehemently denied a week ago.
• If Penske is to be believed (why wouldn't he be) which of his current drivers would be pushed aside to make way for Pagenaud? Power, after winning the title? Montoya, who already has noted that he may run 'The Double for Penske in 2015? Castroneves, who finished second in the series championship for a second consecutive season, and came within a car length of winning his fourth Indy 500? Granted business is business, but the prospect of any of the three being moved on is awkward to say the least.
Helio Castroneves
• Also, while we rate Pagenaud, we don't rate him in the completely-rearrange-your-team-and-the-way-you-do-business category. Although both Montoya and Castroneves will be 40 next season, why would Penske drastically change around the furniture in an organization that finished first, second, and fourth in the series standings?
• Last, where is Honda in all this? After all, if Penske were to sign Pagenaud, and Chevy were to secure CFH Racing as rumored, the balance-of-power in IndyCar would shift 100% in the direction of Chevy. This, also with an important off-season of testing new aero-kits, would really put Honda behind the eight ball. It seems farfetched to think that incredibly proud company would abdicate in the face of Chevrolet stockpiling an wicked arsenal of teams and drivers?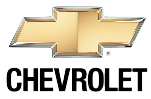 Seems pretty clear to us which way the OEM balance-of-power pendulum is swinging.
Now, what is exactly going on? Well, believe me when I say, we have already and could continue to have more than a little fun speculating about that.
Just know this.
Yes, the prospect of Pagenaud to Penske as Miller suggests is either one big ruse, or an out-of-nowhere bombshell of epic proportions that no one (including us) saw coming, and has the potential to significantly alter the landscape of IndyCar as we know it.
And the prospect of either one, has already made Silly Season 2015 a more than memorable one.
Brian C. reporting for AutoRacing1.com