Nurburgring to host F1 race each year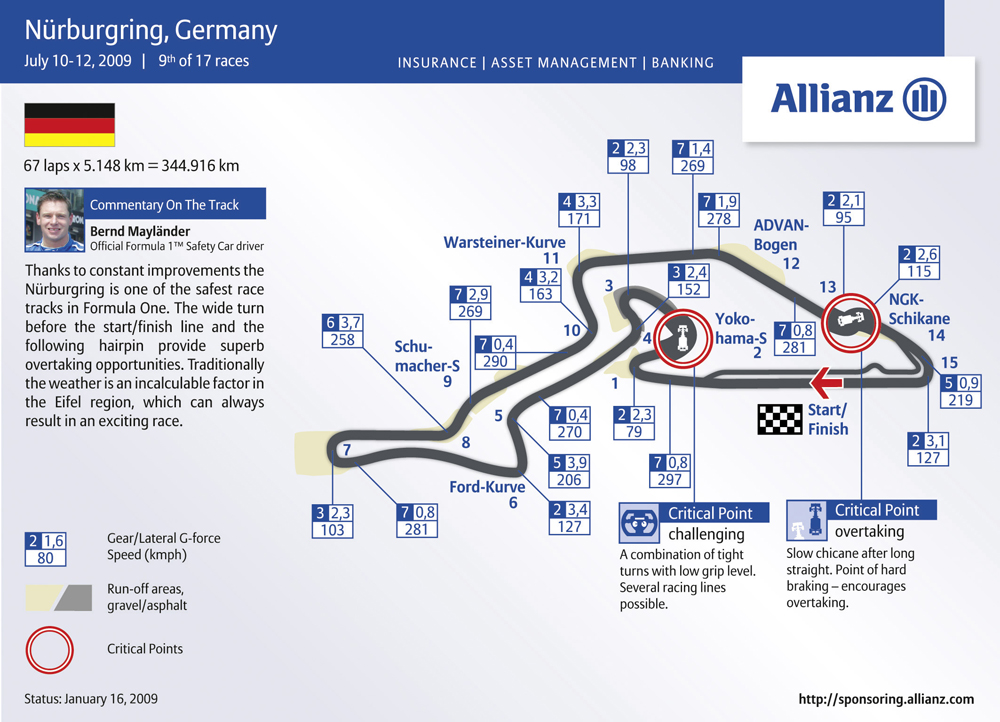 Nurburgring
(GMM) The fabled Nurburgring is set to ramp up its presence on the F1 calendar.
Currently, the circuit and another German venue, Hockenheim, annually alternate a single spot on the sport's schedule.
But earlier this year, the insolvent Nurburgring secured its future when it was sold to a Dusseldorf automotive group called Capricorn.
Boss Robertino Wild said at the time that the Nurburgring would "basically go as it was before".
But a report in the German newspaper Rhein Zeitung claims the Nurburgring has in fact agreed a new contract with formula one, where the circuit will host a grand prix each year until at least 2019.
The new deal with Bernie Ecclestone could even entail a "long-term strategic partnership beyond the next five years", the report added.
The news could endanger the future of the Hockenheim race, as F1 is unlikely to revert to having two German grands prix on a single annual calendar.
DPA news agency said a spokesman for Capricorn declined to comment.