New circuit in Gdansk, Poland (Update)
UPDATE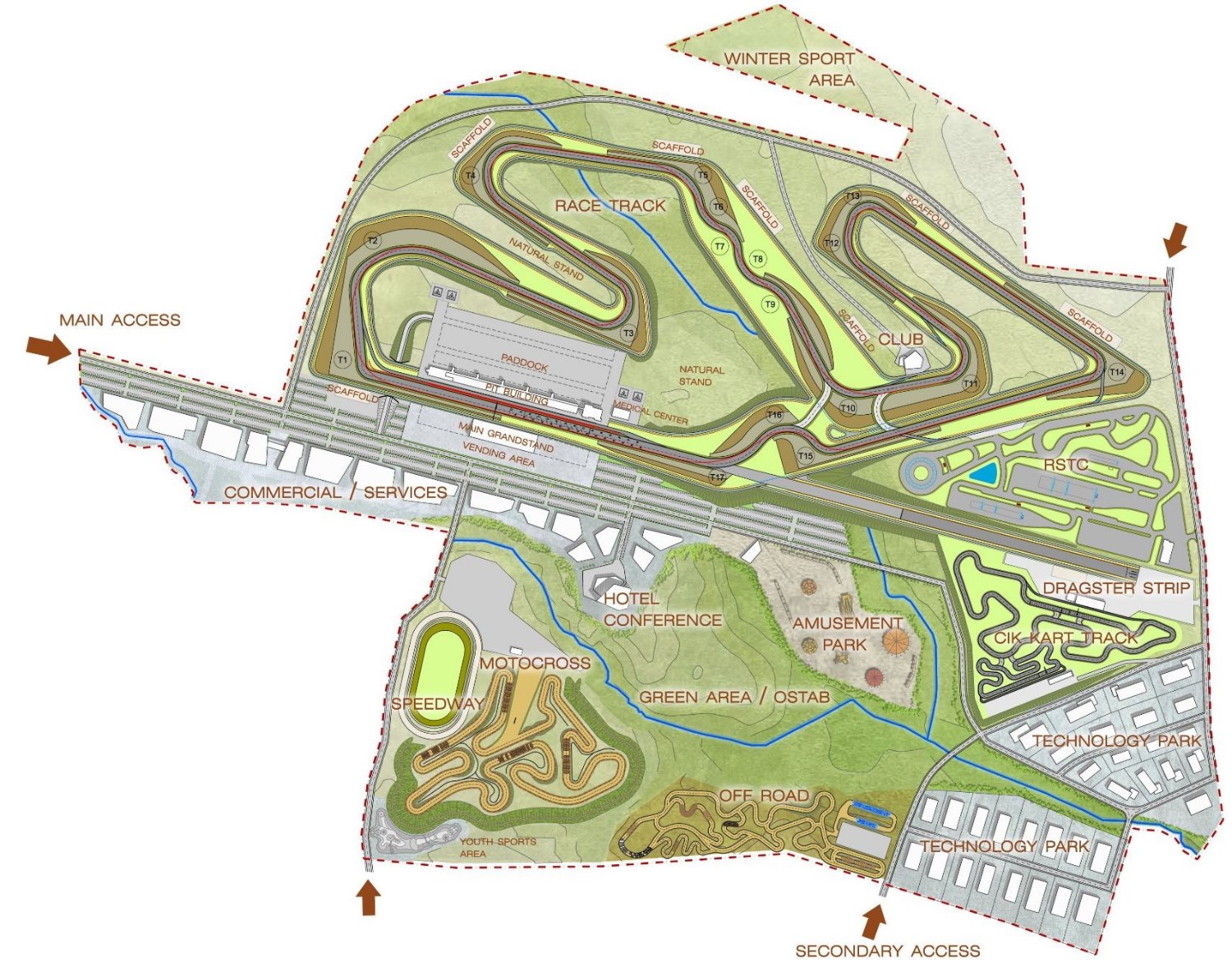 Latest Gdansk Site Plan showing the main circuit plus ancillary units
AR1.com has more inside information about this project in this exclusive report. SDG and its owner Hans-Jorg Fischer, who has recently successfully setup Moscow Raceway in Russia, and Eurospeedway before that, is involved in the project together with Hermann Tilke. SDG is advising the project initiator, a public funded Gdansk development agency.
The track is about 2.65-miles long and a lot of other motorsports, business and entertainment units are incorporated in the development. It is still in the preliminary planning stages.
The location is great, Gdansk a great polish city along the Baltic sea with a great infrastructure and potential (airport, hotels, restaurants, catchment area, seaside location, traffic infrastructure etc.).
The project looks promising and could become the first state-of-the art polish track. They are calling it "National Motorsport and Recreation Center."
Gdansk enjoys a temperate climate, with mild, cloudy, moderate winters and hot but also mild summers with frequent showers and thunderstorms. Average temperatures range from 39.2 (winter) to 69.8 °F (Summer). In general it is a maritime climate and therefore damp, variable and mild. Mark C. reporting for AR1.com
05/11/14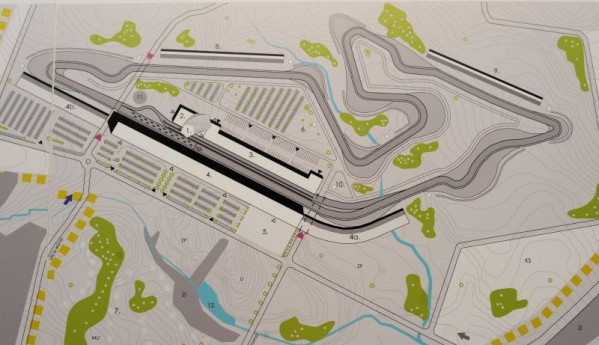 Could this be the layout?
According to AR1.com sources, Hermann Tilke is designing a new circuit in Gdansk, Poland. Not sure if the image to the right will be the layout, but it was what our sources were able to dig up. It was a layout presented awhile ago.
We hear there will be a press conference on May 12th.