Mickey Mouse Indy chicane might go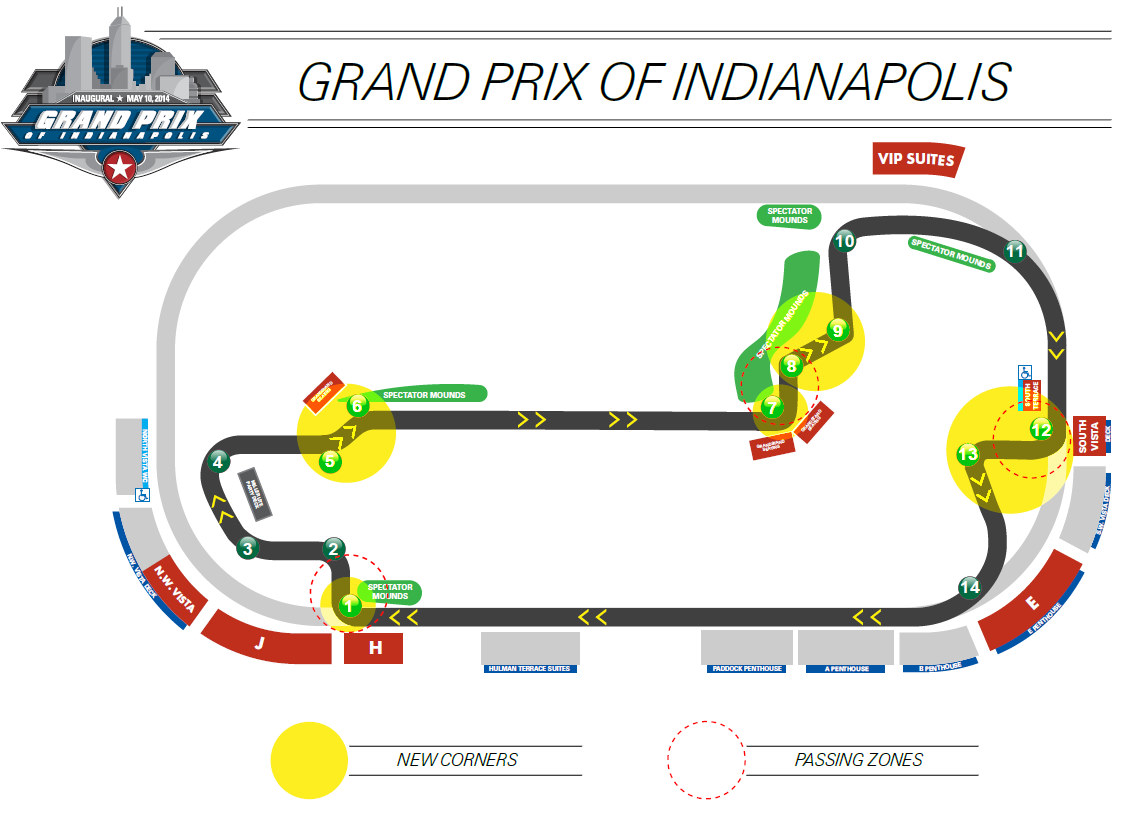 What is that Mickey Mouse chicane doing in the middle of the Turn 1 oval?
In this article when the new Indy road course was announced AR1.com questioned the silly chicane (turns 12 and 13) in the middle of the oval Turn 1. Well it appears others have the same opinion. The Indy Star reports that driver feedback regarding the 14-turn, 2.434-mile road course layout announced last week by Indianapolis Motor Speedway has caused officials to reconsider.
Hulman & Co. CEO Mark Miles said Saturday that it's possible the oval track's first turn could be used in favor of Turns 12 and 13 at the south end.
That decision will be made later, IMS President Doug Boles said.
"Our intent is to run the layout we announced," Boles said. "If we determine as we test that a change is needed, the track and its layout offers us that option and it doesn't impact spectator seats.
"But our plan is to have a 14-turn, 2.434-mile course." So it appears IMS officials prefer a track that is Mickey Mouse. Amazing.
Regardless, 99.99% of people in the IndyCar paddock agree with AR1.com, instead of a Mickey mouse road course race in early May, the 2nd race at Indy should be a 400-miler on the oval under the lights on Labor Day weekend as a season ending grand finale for the series. As one team owner put it, "this isn't rocket science, but a little common sense would go a long way. I guess they like to do things Mickey Mouse."