Ecclestone waived fee to save Nurburgring race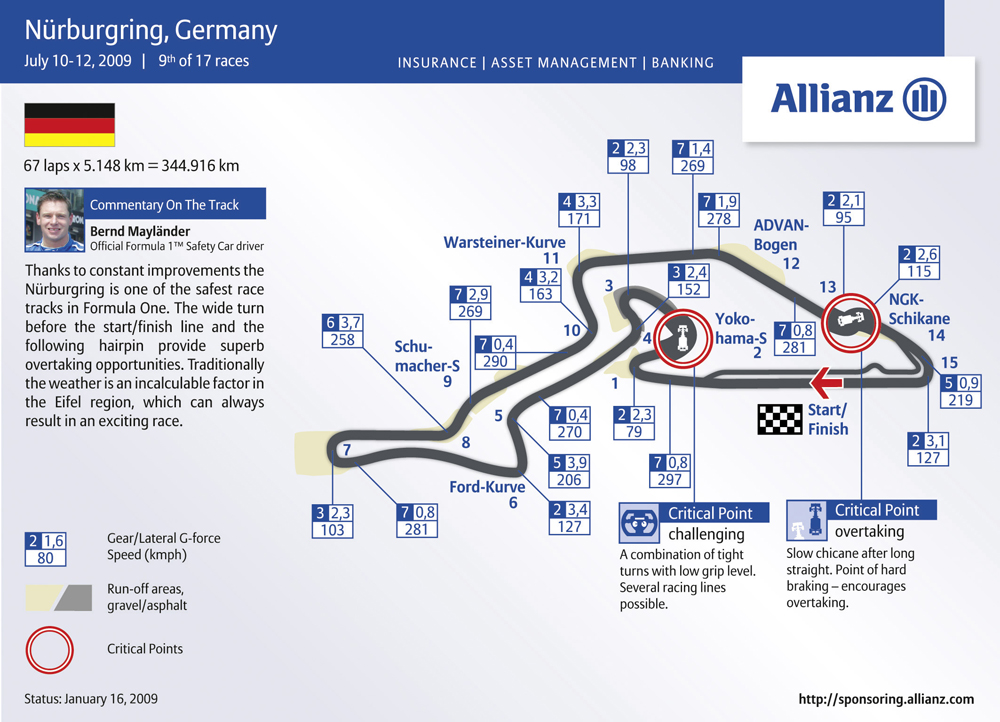 Nurburgring
(GMM) Germany is only on this year's formula one calendar because Bernie Ecclestone waived the Nurburgring's usual race fee.
That is the claim of Bild newspaper, referring to that circuit's financial problems that put at risk the race-alternating scheme with Germany's other F1 host, Hockenheim.
Bild reports that, to ensure the embattled Nurburgring takes its scheduled turn next weekend, F1 chief executive Ecclestone agreed to waive his organization's usual EUR 14 million race fee.
"Bild has learned that without the gift, there would not have been a Grossen Preis von Deutschland on 7 July," correspondent Helmut Uhl said.
"The Rhineland-Palatinate state and the insolvent Nurburgring GmbH could not have afforded the fee."
A spokesman for the company responsible for the Nurburgring's insolvency process confirmed: "We achieved an agreement in a very short time with Mr. Ecclestone.
"The details are not disclosed."
The Nurburgring's insolvency administrator Jens Lieser added: "With his commitment to the Nurburgring, Mr. Ecclestone did German formula one fans a big favor."