NASCAR News update for Dec. 23rd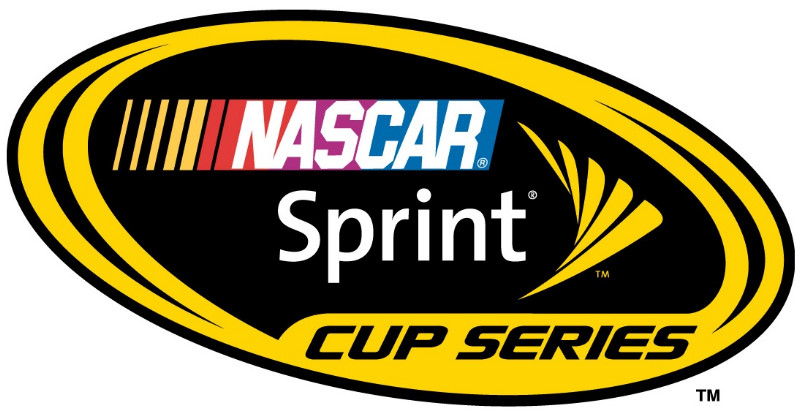 To no real surprise the post season racing news continues to center around Danica Patrick's NASCAR debut. But there were some other news items regarding post season accolades for the sport's reigning champion as well as a rather lucky break for a driver arrested for drunk driving. With those thoughts in mind let's begin with:
THUMBS-UP to the Auto Club Speedway, in Fontana-California, who appears to be the newest winner in the Danica Patrick sweepstakes. The latest press conference held recently by JR Motorsports indicates that Patrick's official debut in the NASCAR Nationwide Series will not be at Daytona but instead will be February 20th at the Auto Club Speedway's Stater Brothers 300. That event will be followed by the series' race at Las Vegas one week later. Anticipated plans for a proposed 13 race schedule for Patrick is expected to be announced within the next two weeks.
Another THUMBS-UP goes out to the Auto Club Speedway for jumping on this bandwagon by offering fans the very affordable Dale Jr and Danica ticket package. The package is only $88 and features a general admission ticket to the Stater Brother 300 Nationwide Series race, a lower tier reserved seat for the NASCAR Sprint Cup's Auto Club 500 the following day, a pre race pit pass and a parking pass. If you purchase all of those items separately it would cost you $140.
Having said that: WHAT'S-UP with a conflicting announcement, 24 hours after the press conference, that said Patrick's possible debut at Daytona was not necessarily a dead issue. She's scheduled to drive in the February 6th Lucas Oil Slick Mist 200 ARCA Series race and how that turns out could lead to a final decision regarding Daytona. JR Motorsports co owners Dale Earnhardt Jr and Rick Hendrick reportedly said they will leave that final decision to their new driver. This contradiction is a pattern that we have seen for several months since her entry into NASCAR first made the news.
Many observers, including yours truly, are saying that the Auto Club Speedway, where Patrick has raced on with the Indy Racing League, would be a far better NASCAR debut. The Daytona Nationwide Series race is already loaded with Sprint Cup drivers and teams and the potential for embarrassment on qualifying day for this race is there. Even the driver herself said last week: "you only get one grand opening, we want it to be the right opportunity. We don't want to over commit and under deliver." That statement alone says make the NASCAR debut in California.
In all fairness we have to send Danica Patrick a THUMBS-UP for her performance during the ARCA Series' test sessions held last weekend. By the end of Sunday's session she logged in a lap of 182.028 MPH which placed her fifth on the speed chart among the 29 teams.
Yet another THUMBS-UP goes out to crew chief Tony Eury Jr who scheduled simulated pit stops for his new driver during last weekend's test. That good idea could loom large during Patrick's first NASCAR race.
************
This next item could be a THUMBS-UP or a WHAT'S-UP. If you're a die hard fan of NASCAR Sprint Cup driver A J Allmendinger then you're going to yell THUMBS-UP. Anyone who has ever dealt with the trauma associated with being arrested for driving under the influence, DUI, may be screaming WHAT'S-UP.
Allmendinger appeared in a North Carolina District Court last Friday to answer to DUI charges. He was arrested on October 29th after a field test determined that his blood alcohol count, BAC, met the legal minimum of .08.
During last Friday's hearing Allmendinger received a 60 day suspended sentence, 18 months of supervised probation, a $100 fine to cover court costs, 24 hours community service and his license status has been reduced to limited driving privileges.
Wait a minute: no jail time?
According to North Carolina DUI statutes there are five different sentence levels. The least severe of them is level five which applies to Allmendinger's case. The guidelines for level five calls for a minimum incarceration period of 24 hours but not more than 60 days. The fact that Allmendinger has been spared the trauma of incarceration is a huge break. In fact you could go so far as to say it's an early Christmas present.
But any other North Carolina resident who had to do even the minimum one day in jail, for a first DUI offense, might be yelling "WHAT'S-UP with this celebrity justice?" They have an understandable point.
The final comment on this issue involves a WHAT'S-UP with Allmendinger's employer, Richard Petty Motorsports, handing down a harsher sentence that a North Carolina District Court? King Richard Petty, reportedly extremely upset over Allmendinger's arrest, placed his driver on one year probation and fined him $10,000 which was donated to charity. That's due to King Richard's well known zero tolerance policy towards the consumption of alcoholic beverages despite the lucrative sponsorship from Budweiser.
************
A THUMBS-UP goes out to Jimmie Johnson for being named the Associated Press Male Athlete of 2009. This is huge for Johnson because it marks the first time, in 78 years, that the Associated Press has ever bestowed this prestigious award to a racing driver.
Johnson was also named top driver of the decade by the NASCAR media. Then again, when you win 47 races and four consecutive championships within ten years accolades like this are bound to come your way.
*************
The final THUMBS-UP of the week goes to ESPN NASCAR reporter Nicole Manske and Indy Racing League driver Ryan Briscoe who were married last weekend in Hawaii.