ALMS State Of The Union and 2010 calendar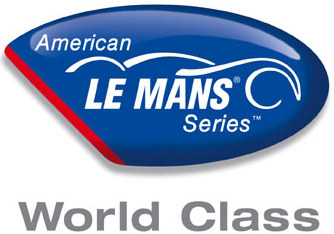 The 2010 American Le Mans Series will feature both scheduling stability to go alongside a dynamic class restructure, efforts that secure the world's leading sports car championship in the upper echelon of global motorsport.
Next year's calendar, which focuses on the Series' cornerstone endurance events while providing continuity at its established venues, ranked among the highlights during the American Le Mans Series' annual State of the Series address Friday at Road Atlanta, site of this weekend's 12th annual Petit Le Mans powered by MAZDA6. The famed Georgia road circuit will be the closing venue for the 2010 season – and reward class winners with invitations to the 2011 24 Hours of Le Mans – with the 58th annual Mobil 1 Twelve Hours of Sebring presented by Fresh from Florida once again serving as the season-opening event.
The schedule again offers the world's top teams and manufacturers a mix of high-profile events on North America's premier natural terrain road and street circuits, proclaimed American Le Mans Series President and CEO Scott Atherton.
"I cannot envision a better way to open and close our season," said Atherton, "than showcasing our two crown jewel endurance races. Both events, as we have seen this year, attract the premier teams from around the world and generate the largest crowds for sports car racing in North America. In between, we will race on some of the best and most historic road courses and street circuits this side of the Atlantic in business markets that are important to our teams and constituents. This schedule will no doubt enable us to continue to grow our ever-expanding fan base and television audience."
Following the season opener at Sebring on March 20, the American Le Mans Series rolls westward to Long Beach on April 17 where it will be Saturday's feature race in a doubleheader weekend with the IndyCar Series at America's oldest and most prestigious street circuit. The next event is a historic first – a six-hour endurance event at Monterey's Mazda Raceway Laguna Seca that will run into the darkness on Saturday, May 22.
The traditional summer break will allow a selection of the American Le Mans Series' top drivers and teams to compete at the 24 Hours of Le Mans, the world's greatest motor race, from June 12-13. The season's second half begins with two dates in July – Miller Motorsports Park in Tooele, Utah on July 10 and Connecticut's Lime Rock Park on July 24. A trio of races fills the schedule in August –Mid-Ohio Sports Car Course on August 7 as part of another doubleheader weekend with IndyCar; Road America in Elkhart Lake, Wis., on August 22; and another visit to Mosport International Raceway in Bowmanville, Ontario, Canada on August 29.
The 13th annual Petit Le Mans, the 1,000-mile/10-hour cornerstone event of the American Le Mans Series, will close the season on October 2.
The schedule was not the only news Friday. Drayson Racing, headed by Great Britain's Lord Drayson and Lady Elspeth, announced its return to full-season competition in the American Le Mans Series for 2010. Drayson raced an entire year in the American Le Mans Series in 2008 and at Sebring this year in an Aston Martin GT2 entry but debuted its brand new Lola-Judd coupe for LMP1 earlier this week. Drayson, Great Britain's Minister of Science and Innovation, is a major proponent of the Series' position on alternative energies and hopes to compete once again on cellulosic ethanol.
Drayson stated that the American Le Mans Series was the ideal platform for him as his racing program will focus on the development of automotive innovations that directly impact environmental and sustainability issues.
While much of the news had a familiar tone, Atherton also revisited the recent announcement of class restructures for 2010. The Series and sanctioning body IMSA announced in August that LMP1 and LMP2 cars will compete in a single LMP class for 2010. At the same time the new LMP Challenge class will feature the ORECA-Courage FLM09 and provide competitors with a sophisticated Le Mans Prototype but at a cost that will make it more accessible to many more teams. He emphasized that the GT Challenge class, initiated earlier this year with support of Porsche Motorsport North America and Yokohama, will continue and expand to include other examples of the popular Porsche 911 GT3 Cup racer. Atherton also stated that GT2 – more diverse and competitive than ever before – will remain unchanged except for a new name: GT.
While very upbeat about many of the Series' positive developments, including new factory-backed teams and top-level independent programs coming into the Series, Atherton did not elude the challenges presented by the most difficult economic time in decades.
"I don't need to tell you what has transpired over the past 12 months," he said. "We have all been deeply affected by it across all facets of our lives, but those challenges have given us the opportunity to re-emphasize what continues to set us apart as a motorsports marketing platform."
Atherton called the American Le Mans Series green initiatives its major differentiator.
With an unmatched position on alternative fuels and new technologies, the Series continually receives increased attention from media as well as auto manufacturers and corporate marketing partners. Atherton saluted the U.S. Department of Energy, U.S. Environmental Protection Agency and SAE International for recognizing it as the only motorsports entity that meets its protocols for green racing. The exclusive collaboration with the governmental agencies and the creation of the MICHELIN® GREEN X® Challenge, an environmental competition that occurs within all Series races, is one of the primary reasons the American Le Mans Series will now incorporate its position as the Global Leader of Green Racing into its official logo.
"There is no question that we have taken the leadership position with automotive manufacturers, teams and marketing partners in terms of the development of alternative fuels and other innovative technologies that will help redefine the automobile industry in the very near future," he continued. "Our racing is relevant. It has a purpose, and it is exciting to see the innovations being transferred from our race cars that make road cars more efficient and cleaner for the environment – we are playing an important role in the solution," Atherton concluded.
While the economy played a role in reduced car counts for nearly all forms of motorsport in 2009, Atherton praised Corvette Racing for its rebirth in GT2 while emphasizing that the American Le Mans Series defied logic and added two new teams for 2009 – a two-car effort from BMW Rahal Letterman Racing Team and a Jaguar program in conjunction with Paul Gentilozzi's RSR. Coupled with a pair of new corporate marketing partners – Mikimoto Pearls and Green Earth Technologies, both of which mesh perfectly with the Series' demographics and green initiatives – and a lucrative licensing arrangement with Microsoft's new Forza Motorsport 3- Atherton proclaimed great satisfaction for the Series' ability deliver on its mission statement message of "driving progress through innovative, relevant and environmentally responsible motorsport competition worthy of our rich heritage, our world-class competitors and the devotion of our fans."
Atherton concluded with an update on a focus introduced a year ago – the Series' innovative approach toward media. While sports and motorsports media remain a staple, the Series has moved very aggressively toward diversifying its media outreach. The results have been noteworthy and feature a record number of mediums that report on transportation, automotive, environment and technology giving the Series significantly more attention. Atherton also stated that the Series' rejuvenated Web site reported a 170 percent increase in page views with visitors from 192 countries – a truly global reach that also features social networking and activation. In addition, the American Le Mans Series' worldwide television audience grew to more than 700 million households. U.S. viewership remained virtually flat – a very positive result when compared to industry trends that indicate significant reductions in nearly all televised sports.
"In this era, flat is the new up," Atherton concluded. "All of these positive indicators verify and affirm that despite the crisis throughout the auto industry and economic catastrophe that has spared no one, the American Le Mans Series continues to attract new, top-level content from both OEM and independent teams at a time when no one else can make the same claims. And our growing fan base has taken notice."