Nashville: NASCAR Truck Preview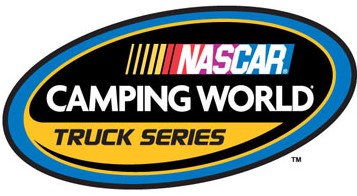 The NASCAR Camping World Truck Series once again will be featured in a stand alone event this Saturday evening at the always challenging Nashville Super Speedway. America's favorite tail gate party will be treating its fans to the Toyota Tundra 200. That's 200 exciting laps around the Nashville Super Speedway's 1.333 mile oval.
SOME PRE RACE NOTES OF INTEREST.

Last weekend, at the O'Reilly Raceway Park in Indiana, we all watched driver Ron Hornaday Jr make series history by winning his fourth consecutive race for team owner Kevin Harvick Inc. All eyes will be on Hornaday Saturday to see if he can extend that streak to an incredible five wins in a row.
In the 13 races the series has ran so far this year Hornaday has won five of them. His consistency level has been extremely high this year. There are only two races where he failed to finish inside of the top ten. At age 51, Hornaday's five victories places him in some distinguished company. He's now tied with Joe Ruttman and Harry Gant for the most wins in a single season by a driver over the age of 50. It's very likely that he's going to break that tie before the season ends in November.
Rick Ren, Hornaday's crew chief, will be also looking to break a tie and establish a new series record Saturday. Ren is tied with veteran Dennis Connor for the all time winning crew chief in the series' history. Both veteran crew chiefs have 26 wins.
Ren will have his #33 Longhorn Chevrolet Silverado prepped and ready for the Nashville challenge Saturday simply because he knows how badly his driver wants one of those custom trophies that comes with winning a race there. For many years now the Nashville Super Speedway has presented their race winners with a beautiful Gibson Les Paul guitar custom painted by NASCAR artist Sam Bass. Hornaday recently toured the Bass studio and museum and made it crystal clear that he wanted this trophy. Hornaday will also be looking to rectify the fact that the Nashville Super Speedway is one of the tracks on the series' schedule that he has never won at.
************
Needless to say the mention of the beautiful custom guitar trophy brings us to the subject of Kyle Busch. We all remember the reaction everyone had when the "Rowdy One" smashed that guitar in victory lane after winning the NASCAR Nationwide Series race in Nashville. You will be happy to hear that there will be no guitars smashed Saturday night in Nashville. Busch is not entered in this event. It's well known that he's having a very busy season with full time campaigns in the Nationwide and Sprint Cup Series. With those two series racing in Iowa on Saturday and Pennsylvania on Sunday, there's no way Busch can fit the truck race into that already crowded schedule.
But he does have a pretty impressive stand in to drive his #51 Ballew Motorsports Toyota. That would be Travis Kvapil who won the truck championship in 2004 and is also a 2007 truck winner at Nashville. Harsh economics were the cause of Kvapil losing his full time Sprint Cup ride last year with Yates Motorsports. The Nashville truck race will be a great show and tell opportunity for him. With his driving talent, and the success record of the #51 team this year, Kvapil will be expected to be a major player in Saturday's race.
Also keep an eye out on his team mate, Aric Almirola, who will again be driving the #15 Toyota for Ballew Motorsports in this race. Like Kvapil, this young driver was also a victim of harsh economics and lost his full time Sprint Cup ride, with Earnhardt Ganassi Racing, during the early part of this season. He has been biding his time in the Camping World Truck Series while waiting to hear if he will be the driver of the Earnhardt Ganassi #1 car that will be soon be vacated by Martin Truex Jr. Almirola has six starts in the truck series so far this year and has three top five finishes.
***********
Don't overlook "the Onion." Todd Bodine, driver of the #30 Ventrilo Toyota for Germain Racing, is another driver who will be looking for his first win at the Nashville Super Speedway on Saturday. However he has been consistent at this track. In four previous starts Bodine has three top five finishes and one top ten. Bodine is another driver who badly wants that custom guitar and said "if you can win here you get one of the most unique trophies in racing."
***********
Never overlook Skinner. Mike Skinner, driver of the #5 Exide Toyota for Randy Moss Motorsports, has been a model of consistency in the series as of late and has elevated himself to second place in the championship points standings. He also has a very consistent track record at Nashville as well. The Hornaday-Skinner late in the race side by duel last weekend in Indiana kept the fans on their feet. Look for Skinner to be equally as tough and determined this weekend.
THE RACE BREAKDOWN
The Toyota Tundra 200 has 33 entries, for a possible 36 berths, meaning all drivers will be starting the race.
Crew chiefs will have to pay attention to adjustment needs for this race. Qualifying will be held in the hot afternoon, the race will start prior to sundown and will end under the lights at night. That means handling adjustments, and tire pressure, for the trucks during the final pit stops could turn out to be crucial.
In the series' manufacturer's championship Toyota continues to lead the standings with 96 points. However the hot streak that Ron Hornaday Jr has been on has very much put Chevrolet into the thick of this title hunt. The bowtie brigade is now only two points behind the Japanese auto maker. Ford and Dodge are third and fourth in the standings with 56 and 40 points respectively.
Also of keen interest is the battle for the Raybestos Rookie of the Year title. Young Tayler Malsam, representing Randy Moss Motorsports, leads the standings with 143 points. However right behind him, only eight points away, is veteran driver, but series rookie, Johnny Sauter representing team owner Mike Curb. Slowly but surely young James Buescher has been inching his way into this title fight. Driving for owner Tom Mitchell, Buescher's recent consistency has elevated to third in the rookie standings only 12 points away from the leader.
The Toyota Tundra 200 will be broadcast live by the Speed Channel on Saturday beginning at 730pm eastern time.