UPDATE #9
This
report
by Joe Saward shines more light on the rather dire financial straits of Lotus. There has been much rumoring in recent days about Group Lotus and DRB-Hicom has now announced that it has not decided to sell the Norfolk-based sports car company and says that it does not know the source of speculation about the possible sale of the company to China's Youngman. DRB-Hicom has also once again denied that it is going to put Group Lotus into administration.
The source of the Youngman rumors appears to be documents that were filed at Companies House three days before the announcement that DRB-Hicom was buying Proton from the Malaysian government, when Group Lotus registered a new UK company called Lotus Youngman UK Automotive Company Ltd.
There were also filings with the Bursa Malaysia on April 12 which revealed that a company called Lotus Youngman Automotive Co Ltd has been set up in Malaysia.
04/21/12 Following numerous reports in the media on Lotus Group International Limited (Lotus Group), a wholly-owned subsidiary of PROTON Holdings Berhad (PROTON), DRB-HICOM Berhad (DRB-HICOM) as the new owner of PROTON would like to clarify some important matters.
DRB-HICOM is currently undertaking an operations audit on Lotus Group, as part of its governance exercise. Contrary to reports that Lotus Group would be put under administration, DRB-HICOM is still supporting Lotus Group, both financially and management wise.
DRB-HICOM has not decided to sell Lotus Group and do not know the source of the speculation about selling Lotus Group to a Chinese party i.e Youngman. As of today, DRB-HICOM has identified one of PROTON's Senior Management personnel to take up a position in Lotus Group in an effort to strengthen its management. Press Release
Dany Bahar made out as the famous lying trough his teeth Baghdad General as the American troops were bombing just outside his door in Iraq saying "everything is just fine, we are winning the war."
04/20/12 Lotus says they are not quitting racing, but they dropped naming rights on their F1 team and they are doing such a bare-bones effort in IndyCar it certainly appears the financially strapped company may not be around in racing much longer, at least not in IndyCar. Some Lotus teams are so nervous about the manufacturer's Indy 500 effort — missing the April 4 test, for example — and its long-term prognosis that they are talking breach of contract and exploring a switch to Chevrolet or Honda.
That's easier said than done, of course, and it's not an option IndyCar CEO Randy Bernard wants.
"I think what I continue to say to them is, we have to fully support Lotus," said Bernard, who first heard the concerns three weeks ago at the Barber Motorsports Park race.
All Lotus team owners have declined public comment, saying to do so would jeopardize the situation. One mentioned looking for "an eloquent solution."
Ultimately, Bernard said there's not much IndyCar can do about the situation given that "their contracts are with Lotus," he said. In part from Indy Star
04/11/12 Never let the facts get in the way of a good story….
Take a little look at what we found online. Don't you think it's funny? We do. We had a good old giggle. After all, we love a bit of self irony, just as well really. Although it's funny, this one's not accurate but then again, why let the facts get in the way of a good story? The inconvenient truth is – surprise, surprise – we have never said that there are no problems at Lotus.
So whilst lots of people obviously feel the need to comment on Lotus' current situation in the absence of proper facts or evidence, we can't ignore these particular mistruths any longer even if we would like to, so we have decided to turn a negative into a positive and use this hilarious piece of 'art' to set the record straight regarding the status quo at Group Lotus and try to return a little stability to a fast changing situation.
False rumor #1: Dany Bahar is no longer CEO of Group Lotus.
Fact: Rubbish – Dany Bahar still is.
False rumor #2: Dato' Sri Syed is no longer Managing Director of Proton.
Fact: Again rubbish. He still is.
You can thank good old Tony Fernandes for these two. Don't take everything he tweets too seriously – perhaps he's still frustrated about owning Caterham instead of Lotus and the fact that he fights HRT and Marussia instead of Mercedes and Ferrari in F1.
And whilst we're on the subject of jokes – do you know the latest F1 joke? Mike Gascoyne, Caterham Group's Chief Technical Officer, has gone missing. Why? He's looking for the 30 to 40 points he predicted for the last F1 season. Funny.
Speaking of F1: It seems that one special so called 'independent' source is at the root of the lion's share of damaging rumors and misleading stories. The delightful Joe Saward which leads us nicely to….
False rumor #3: Joe Saward is JUST an independent journalist.
Fact: He is an active Director for the Caterham Group.
And unlike some, we don't want to get too personal, so we'll leave it to you to judge how 'independent' his stories about Lotus are.
False rumor #4: Group Lotus is no longer involved in F1.
Fact: Lotus F1 Team and Group Lotus have reshaped their commercial relationship earlier this year. The new governance agreement signifies the continued commitment of Group Lotus to the team and the sport.
Group Lotus' branding and marketing rights and subsequent activities remain unaffected by the new agreement until at least 2017. Alongside continued branding and title partnership status, Group Lotus is also the exclusive master licensee for all Lotus F1 Team merchandise.
The new agreement was reached following Group Lotus owners Proton providing team owners Genii with a £30m loan which is repayable within three years. In order to secure the loan Genii used 100% of the F1 team's assets as collateral meaning that under the conditions of the loan agreement Proton have been given full title guarantee to all plant, machinery, show cars, computers, office and the Lotus F1 Team headquarters.
In addition Proton retains the rights to purchase 10% of the F1 team. Another 10% share option will be activated if the team default on their loan obligations with Proton.
Again we leave it to your judgment how 'bad' Lotus' current situation in F1 is. And speaking of bad situations…..
False rumor #5: Group Lotus is going into administration.
Fact: Rubbish. The takeover of our parent company Proton by DRB-HICOM couldn't have come at a worse time, but up until that point Proton was (and still remains) fully committed to our five year business plan to create jobs and to expand the factory and business. With the takeover process the funding has been restricted and DRB-HICOM is taking time to understand what to do with the business. DRB-HICOM is currently in the middle of due diligence of Group Lotus and there have been and continue to be positive discussions between Group Lotus senior management and senior management at DRB-HICOM both here in Hethel and in Malaysia. At no point has DRB-HICOM indicated to Group Lotus that it intends to put the company into administration. The over-active rumor mill is seriously damaging our business reputation, image and credibility but it is what it is.
The simple fact is, and we haven't denied this – Lotus is going through a very difficult phase at the moment but we are showing true fighting spirit every day in trying to keep this vision alive. This is also a fact – no matter what people outside of Lotus may say or tweet or blog. Lotus PR
04/06/12 (GMM) Group Lotus will no longer sponsor the formula one team that bears its name.
But – as F1's perpetually bizarre 'Lotus' saga takes another twist – the Enstone based team, formerly Renault, will continue to be known as Lotus in the coming years.
Last year, and in 2010, 'Lotus' was the name of the team that is now called Caterham, but a bitter dispute soured that relationship as the Proton-owned car company Group Lotus ended the naming license and made its own bid to enter F1.
Group Lotus' new foray blossomed in 2012 with Renault's renaming to Lotus, amid speculation team owner Genii was keen to get more involved with the iconic sports car marque.
When asked recently about his team's relationship with Lotus, Kimi Raikkonen answered clumsily on the Top Gear motoring program: "Well it's, er, it (the car) is not a Renault. Lotus is just a sponsor."
The Autosport website revealed on Good Friday that the sponsorship deal has been "terminated".
However, "We are happy to carry the Lotus name as we believe it is a good name for F1," explained team owner Genii's Gerard Lopez.
"So Lotus are still Lotus despite no longer being sponsored by Lotus?" the Telegraph's Tom Cary wittily surmised on Twitter.
And in yet another twist, Lopez refused to rule out a scenario in which Genii actually takes over Group Lotus.
"We don't know yet, because we really do not know what the new owner wants to do with it," he said.
The over ambitious Lotus racing program could come to a screeching halt
04/06/12 This rumor is upgraded to 'strong' today. Lotus is out of F1 now, can IndyCar be far behind? Lotus has terminated its title sponsorship deal with sportscar manufacturer Group Lotus, AUTOSPORT can reveal, but remains wholly committed to keeping the famous name in Formula 1 for the future. On the back of financial uncertainties for Group Lotus, which was recently sold by Proton to Malaysian automotive conglomerate DRB-Hicom, Lotus F1's team owner Genii Capital has ended its formal relationship with the marque.
AUTOSPORT understands that Genii owner Gerard Lopez recently agreed a deal for the title sponsorship deal, which was originally put together in 2010, to be cancelled, as well as an old option that Proton had to buy 50% of the team annulled.
Speaking about the situation, Lopez told AUTOSPORT: "The sponsorship agreement and the obligations of Lotus have been terminated. There is no option from Group Lotus to buy into F1 now – that option was taken over by us. There was one, but we have taken it over now."
Although the end of the Group Lotus sponsorship tie-up means a change of plans for the team, Lopez says that he remains committed to the Lotus name.
"We are happy to carry the Lotus name as we believe it is a good name for F1," he explained. "We funded the team last year and the year before for whatever delta was missing. We would prefer to have sponsors up to the full amount – but if we have to fund it then we will fund it.
"When we changed the name from Lotus Renault to Lotus [for this year], it opened up the door for a title sponsor. So if you take into account the fact we signed Unilever, probably the biggest sponsorship agreement this year in F1, and we signed Microsoft, which is huge news as it is a brand that has never been in F1 before, we have a wide space for sponsorship.
"If we sign a title sponsor now, we will end up with a better cash flow situation than this team ever had before."
03/12/12 Lotus boss Dany Bahar has admitted to evo that much of the company's development of new models has been suspended following the Malaysian government's decision to sell its majority stake in Proton.
It's only three months since evo spent a day with the Lotus CEO at Hethel, where rumors of Proton's desire to get rid of the British sportscar brand seemed to be effectively disproved by the fact that Bahar had just signed a new four-year contract.
But only a few weeks later, Lotus's future was thrown into turmoil when the Malaysian 
Government sold its 42.7 per cent stake in Proton to a large Malaysian industrial
 conglomerate (DRB-Hicom), which then bought a further seven per cent of Proton's shares on
 the open market.
During our exclusive interview in Geneva, Bahar told evo that he was 'completely taken aback' when he heard the news, especially when it became clear that, under Malaysian takeover regulations, the whole Proton Group would enter a three month 'lockdown' where only normal trading activities could be continued, and anything outside normal business would have to be suspended.
The result at Lotus is that while car production has continued (at a reduced level), much of the company's R&D work on new models has had to be delayed. This has led to a pushed back launch date for the new Exige S (for which there are already 400 orders in the bag) and the Evora GTE – plus a possible six month delay in the launch of the Esprit, now not expected until early 2014.
And Lotus's future plans also depend on DRB-Hicom wanting to retain Lotus at the end of this 'due diligence' window. To try and ensure it does, Bahar is currently flying to Kuala Lumpur every Monday to talk company representatives through Lotus' plans and the five-year program it had agreed with Proton two years ago.
'This difficult period for Lotus finishes at the end of March and that's 
when we will know then whether DRB-Hicom will want to continue with our 
business plan,' Bahar admits, 'I really hope they will but I cannot call it at the moment, it's still 50:50.'
Whatever happens, Lotus continues to push on with all of its motorsport activities, the opening of its Regent Street Lotus Store in June and will be the featured marque at the Goodwood Festival of Speed this year. With so much work already put into the reinvention of Lotus, many of the brand's fans will be hoping the company gets the green light from DRB-Hocom soon. Evo
Genii Capital on the Lotus
02/07/12 Lotus Formula One team owners Genii Capital would be interested in buying the loss-making Lotus Group from Malaysian parent Proton, chairman Gerard Lopez said on Monday.
"It's a great, great brand," he said of the British-based sportscar company after the presentation of the team's new Renault-engined E20 grand prix car at the Jerez circuit.
"People have said that if there was a good deal to be had we would be interested, which is wrong. I think if there is a way that we think the company can be bought and run successfully, then of course we would be interested.
"We are carrying the brand now on our cars so there is an emotional attachment to it. There is also a belief that a number of things that they are doing are right in terms of cars," added the Luxembourg-based entrepreneur.
Although the former Renault team have been renamed Lotus since last season, Genii now own 100 per cent of it and Lotus Group are the title sponsors.
"Overall I think we would show interest if we believed that there is something good that can be done by acquiring that company," said Lopez.
Malaysia's state investment arm Khazanah said last month it was selling its 42.7 per cent stake in Proton to conglomerate DRB-Hicom. Media reports have suggested DRB-Hicom is open to selling Lotus Group.
Lopez said his team, who have Finland's 2007 world champion Kimi Raikkonen as one of their drivers, could remain as Lotus even if the sportscar company was sold to someone else.
"Essentially the name is something that we want and can carry over regardless," he said, alluding to his acquisition of the rights to the evocative Team Lotus name. "We were never going to call it Genii F1 team or something like that.
"At this stage what we are is representing Lotus the car company… hopefully that will continue to be the case, if not it's still a very strong brand to carry on."
02/01/12 This rumor is backed up by this statement today from Proton.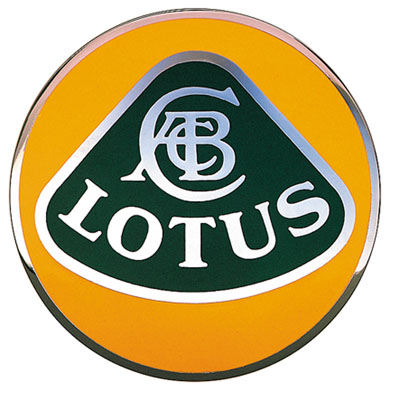 12/28/11 James Bond stopped using Lotus as his vehicle of choice to fight villains 30 years ago. Investors say Malaysia's Proton Holdings Bhd. should follow suit in abandoning the sports-car maker.
Proton, the Malaysian maker of sedans and taxis that bought control of Lotus in 1996, hasn't made any profit from the British unit for 15 years and probably won't at least until 2014.
Now that Proton itself may be divested by its state-run parent, investors such as Gan Eng Peng say Lotus Group International Ltd. is ripe for a sale.
"It will make sense for them to sell it," said Gan, who helps oversee about $3.6 billion as head of equities at HwangDBS Investment Management Bhd. in Kuala Lumpur.
"Proton and Lotus are not a good fit. They are in different market segments, both in terms of geography and product." Lotus, which has struggled to compete against Porsche AG and Ferrari S.p.A. in Europe, has hung on to relevance in the auto industry partly because of its decades-long expertise in designing lightweight frames.
Still, the company may need the backing of a carmaker more global than Proton to survive in an industry where carmakers such as Saab Automobile are filing for bankruptcy, according to Gan.
Interest in Lotus
Lotus's sale has been the subject of speculation before. Shanghai Automotive Industry Corp. this month denied an Edge newspaper report that said China's largest carmaker is interested in Lotus. Two months ago, Proton denied a report by the Star newspaper that it was selling its Lotus stake to Luxembourg-based Genii Capital.
Lotus CEO Danny Taner Bahar, formerly a Ferrari executive, said he's confident he can make the company break even by 2014 as long as he has the financial backing. "The only thing we can do is show the current owners, or the new owners, that we are absolutely in line with the business plan that we have presented," Bahar, who's based in Norfolk, England, said in an interview last week.
"Without the funding support and the guarantees given by the Proton group, we would not survive, end of story." Bahar said Lotus, whose cars were featured in the James Bond movies "The Spy Who Loved Me" in 1977 and "For Your Eyes Only" in 1981, will continue to turn to its engineering strengths to stay competitive.
Lightweight frames
Phil Gott, an IHS Automotive analyst specializing in powertrain research, agrees that Lotus technology is excellent. Expertise in making lightweight frames, a defining area of strength since its founding in 1952 by British inventor Colin Chapman, has allowed Lotus designs to be a popular option for electric cars, Gott said.
Tesla Motors Inc. has relied on Lotus chassis designs since 2008 for its $109,000 Roadster sports car. Then-Chrysler LLC had also planned to contract Lotus to produce electric vehicles before the Auburn Hills, Michigan-based company filed for bankruptcy in 2009, emerging as Chrysler Group LLC.
The Lotus Elise weighs 2,010 pounds (912kg), making it the lightest performance car sold in the United States, according to Santa Monica, California-based Edmunds.com. The 2012 Porsche Cayman is 2,932 pounds while the Mazda MX-5 Miata sports convertible is 2,480, according to the Web site. "One of Lotus' key attributes, part of the DNA, is to go the extreme in achieving the most intelligent and clever technological engineering," Bahar said.
Lotus DNA
Lotus's DNA may share few similarities with that of its Malaysian owner. While Lotus makes sports cars that are sold for as much as 513,000 ringgit ($163,000) in Malaysia, Proton sells hatchbacks for as low as 34,000 ringgit.
Before Proton, Lotus's owners included the former General Motors Corp., which later emerged from bankruptcy as General Motors and Romano Artioli's Bugatti International.
Proton's stock has gained 44 percent in Kuala Lumpur trading this month as speculation on its sale heated up. State-owned Khazanah Nasional Bhd., which holds a 43 percent stake, has since confirmed it received offers.
Khazanah officials have declined to comment on Proton's sale beyond saying it received proposals of interest. Sime Darby Motors, Naza Group, Hyundai-Berjaya Sdn., DRB-Hicom Bhd. and UMW Holdings Bhd. are candidates, the Edge reported Dec. 3.
Sime and UMW have said they aren't interested. Former Malaysian Prime Minister Mahathir Mohamad, who founded Proton in 1983, said Dec. 13 that billionaire Syed Mokhtar Al-Bukhary's DRB-Hicom, an auto assembler, is the best candidate to buy the government stake and that Proton shouldn't be sold to a foreign company.
DRB-Hicom Managing Director Mohd Khamil Jamil wasn't available for comment because he's on leave, said his secretary.
National carmaker
For Proton, whose profit tumbled 76 percent in the latest quarter, unloading the UK unit may give it room to invest in production facilities as Malaysia's national carmaker faces mounting domestic competition from Toyota and Perusahaan Otomobil Kedua Sdn Bhd. Lotus needs about 2.4 billion ringgit in order to help it return to profit, according to OSK Holdings Bhd. estimates.
The brand may be worth about 1 billion ringgit, or about triple its current value, once it's profitable, according to Ahmad Maghfur Usman, an OSK analyst. For that to happen, Lotus will have to sell 8,000 vehicles a year, he said.
The carmaker sold 1,985 units for the year ended March 31, according to its annual report. That compares with Ferrari, whose chairman said in September will probably post record sales of 7,000 cars this year.
Those numbers may be difficult to reach under current ownership. "Proton is better off without Lotus," said Alexander Chia, a Kuala Lumpur-based analyst at RHB Capital. "There are no product synergies." Source: Bloomberg