HRT to hire Spaniard Javier Villa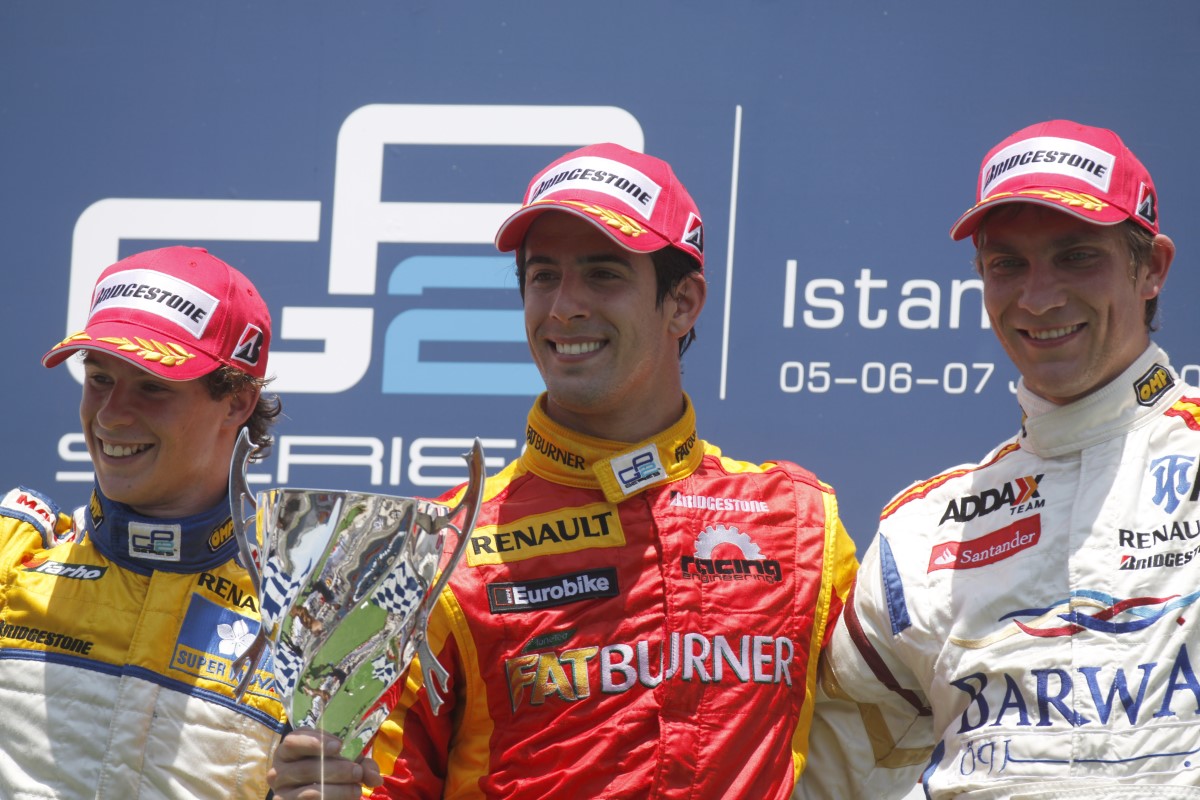 GP2: Turkey 2009
Lucas Di Grassi (BRA, Fat Burner Racing Engineering) celebrates his victory on the podium with Javier Villa (Left, ESP, Super Nova Racing) and Vitaly Petrov (RUS, Barwa International Campos Team)
Glenn Dunbar/GP2
(GMM) Javier Villa has refused to deny speculation linking him with a race seat at HRT.
With the team's new owner Thesan Capital vowing to strengthen Hispania's credentials as a truly Spanish outfit, former GP2 driver Villa was immediately linked with becoming HRT's first Spanish racer.
Sports daily AS reports that the "first contact" between the team and World Touring Car driver Villa, 23, took place this week in Madrid.
The newspaper said "both parties" denied it is true.
But Villa commented: "I'd love to be the first Spanish driver with Hispania. F1 is F1 and it's obvious every driver wants to go there.
"I want to see how the project is consolidated, but I am sure it will be serious and strong."
At the same time, the rumors were played down on Villa's World Touring Car series Twitter account: "With regards to the news published today, I must say we are very happy with our current program with the WTCC BMW.
"Obviously I'd love to be the first Spanish driver at Hispania, but it's too soon to say what could happen."