Latest F1 news in brief – Monday
Ecclestone is right, Raikkonen never had to yield to Vettel, while Bottas was clearly Hamilton's 'bitch'

Ferrari did not support Vettel enough – Ecclestone

Kubica return 'a miracle' – father
Toro Rosso happy with 'guinea pig' role
Billionaire Stroll not in F1 'to lose money'
Magnussen 'established' in F1 now – father
Ricciardo denies wanting 'too much money' from Ferrari
James Key will be at McLaren in 2019 – Brown
Formula 1 teams pay over $16m in 2019 entry fees
Ferrari did not support Vettel enough – Ecclestone
(GMM) Bernie Ecclestone has leapt to the defense of Sebastian Vettel.
The former F1 supremo said Ferrari did not adequately support the German driver as he pushed for the world championship in 2018.
"Lewis was outstanding, but he also got total support from his team," Ecclestone told Germany's Auto Bild. "You cannot say that about Sebastian.
"My impression is that Ferrari fell into old habits after the death of Sergio Marchionne," the 88-year-old said.
"Suddenly there were strange strategy mistakes and from the outside I had the impression that Ferrari did more for Kimi Raikkonen than for Sebastian. But a team must support its title favorite without compromise.
"So I see him (Vettel) as a victim, not a culprit."
Ecclestone said that lack of support contributed to Vettel making personal driving mistakes as well.
"A team must strengthen a top driver, not weaken him," he said.
"Look at Jean Todt and the way he was completely behind Michael. But if a driver does not feel the support of his team, the error rate increases. Because most of this happens in the head."
However, Ecclestone said that if Ferrari starts to support Vettel fully, he has "no doubt" the 31-year-old can take on Mercedes' Lewis Hamilton in 2019.
Kubica return 'a miracle' – father
Artur Kubica
(GMM) Robert Kubica's father says it is a "miracle" the Pole is returning to F1 in 2019.
Eight years after almost severing his right arm in a rallying crash, the former BMW and Renault driver will race for Williams next season.
"If miracles happen, then yes, it is a miracle," Artur Kubica, the 33-year-old's father, told Polish broadcaster TVN24.
The surgeon who saved Kubica's severely damaged arm in early 2011 agrees.
"We had to fight to keep him alive. The fact that we saved his hand was an additional reward," said Professor Mario Igor Rossello.
"It was an uphill struggle for him," Artur Kubica concurred.
"I remember when after six months, his leg had healed and then he broke it again. Such cases can destroy you psychologically."
Kubica's return is one of the great sporting comebacks, with the Pole admitting he almost lost hope that he might be able to return.
"Nobody knows exactly how much surgery I had," he said. "Certainly more than there are races in formula one, and many that were unsuccessful and put me back six months."
Kubica's father Artur concluded: "Today I'm happy that he is where he is. I am proud to be his father."
Toro Rosso happy with 'guinea pig' role
Franz Tost knows his place
(GMM) Toro Rosso is happy to keep playing a supporting role for Red Bull and Honda in 2019.
This year, the Italian-based team enjoyed full works status after switching to Honda power.
But in June, it was announced that the senior Red Bull-owned team would also switch to the Japanese engines for 2019. It meant Toro Rosso essentially became a development 'guinea pig' outfit in preparation for the Red Bull-Honda pairing.
Boss Franz Tost says Toro Rosso is happy to keep playing that role next year.
"It would not be a problem at all, because that's how we can improve our own performance," he told Auto Motor und Sport.
Indeed, Red Bull and Toro Rosso will move closer together in other technical areas for 2019.
"We are getting the complete rear end from Red Bull Technology," Tost said. "We fully exploit the synergies within the framework of the regulations and I expect a good performance improvement."
Billionaire Stroll not in F1 'to lose money'
Lawrence Stroll (R)
(GMM) Lawrence Stroll says he bought Force India because it was a "phenomenal business opportunity".
The Canadian billionaire and fashion mogul sponsored his teenage son Lance at Williams in 2017 and 2018, but the British team's performance crashed this year.
At the same time, Force India – an impressive upper-midfield team – almost collapsed financially.
Stroll rescued Force India and has officially renamed it Racing Point for 2019. His son Lance, 20, has finally been announced as a race driver for the team.
"While I've been a great admirer of the sport and obviously a great supporter since my son has been a driver, I never really anticipated owning a team, wanting a team," Lawrence told the New York Times.
"But, put simply, this was a phenomenal business opportunity that presented itself."
Stroll, 59, is a leading name behind brands like Pierre Cardin, Ralph Lauren and Tommy Hilfiger, but he said F1 team ownership is normally more for car manufacturers and "fizzy drinks" makers.
But he says Force India is different.
"If this team had been running last, it wouldn't have worked," Stroll said. "It is because of how they have performed, on the budget they have had, that this opportunity has been realized.
"I'm not in this for ego. I'm not in this to lose money. I'm in this for the long term, as I have been with every other business I've owned," he added.
Stroll said the expected budget cap for 2021 should help.
"That is still to be clarified how well that works out, but there are all the right rumblings, and I've had enough conversations with Chase (Carey) to understand that is the direction they want and need to take the business," he said.
Stroll said plans for a new factory and more staff makes the ambition of challenging for "third place" realistic.
Magnussen 'established' in F1 now – father
Kevin Magnussen
(GMM) Kevin Magnussen's father says he is glad the Haas driver is now fully established in formula one.
Magnussen, 26, has had a stop-start career to date, with less successful stints at McLaren and Renault before he made the move to Haas.
But in 2018, he fared strongly against Romain Grosjean and will remain with the American team.
Magnussen's father Jan raced in F1 too, but his career sputtered to a halt with Stewart in 1998 when he was ousted mid-season for poor performance.
"I'm so proud," Jan told the Danish newspaper BT.
"What I'm most pleased about is that he established himself in formula one and people respect him. It's nice to see," he added.
However, Magnussen has earned a reputation as something of an on-track 'bad boy', getting into spats with drivers including Fernando Alonso.
Jan says Kevin is unfazed.
"Everything is more relaxed about him, and Kevin has made a name for himself in the paddock where he is very well liked," he said.
"Fernando Alonso may not like him, but I don't worry about that," Jan added.
Ricciardo denies wanting 'too much money' from Ferrari
Ricciardo explains how he was shutout by someone at Ferrari
(GMM) Daniel Ricciardo has played down claims he missed out on a Ferrari seat for 2019 because of money.
The Australian is instead heading from Red Bull to Renault, with many believing Ricciardo felt the momentum of the energy drink-owned team had shifted to Max Verstappen.
The Italian publication Automoto thinks Ricciardo fell out with Dr Helmut Marko.
One rumor is that Marko said around the paddock that Ricciardo asked for too much money from Ferrari.
"Who said I asked for too much money?" Ricciardo is quoted as saying by Automoto. "I'd like to know, but I have an idea.
"Yes we talked about it, but I think they had already made arrangements with Leclerc. But I think I still have some more time in F1, so maybe another time it will work out differently."
Marko said in 2018 that Ricciardo's Renault decision was "strange", with team advisor Alain Prost admitting he regrets the fact that the highly rated 29-year-old won't have a winning car next year.
"Alain has always been very kind to me," Ricciardo said.
"I know it will be a difficult year, but we can do well — it's a challenge. Maybe we won't be winning, but Renault has the right people and the potential to do it, so hopefully it won't take too long."
James Key will be at McLaren in 2019 – Brown
James Key on gardening leave until sometime in 2019
McLaren announced last season that they had signed Toro Rosso technical director James Key, rather prematurely. But, McLaren CEO Zak Brown has revealed that the engineer will be with the side for the 2019 season.
There is speculation that Key has a contract until 2020 with the Red Bull reserve team and they were in no rush to break that contract for the highly-rated engineer.
However, Brown has said in an interview with Motorsport-Total that Key will join the side in 2019.
"James will be with us next year," Brown revealed.
"Of course one would rather that James works with us sooner rather than later, we have committed to him because we think he is incredibly talented."
Brown also admitted that he feels comfortable with the ability of his team right now, but has said that they could do with some more experienced workers in Woking.
"They work well together," Brown insisted. "We have to get the right people to the right places now, and that's not going to happen overnight.
"We're looking forward to seeing (Key) but he has not had any input into the 2019 car."
McLaren's car in 2018 was disappointing and it led to very little highlights in a rather underwhelming campaign for McLaren. But now they have new faces in Woking; and it feels like a fresh start with Lando Norris and Carlos Sainz representing the orange car now.
Formula 1 teams pay over $16m in 2019 entry fees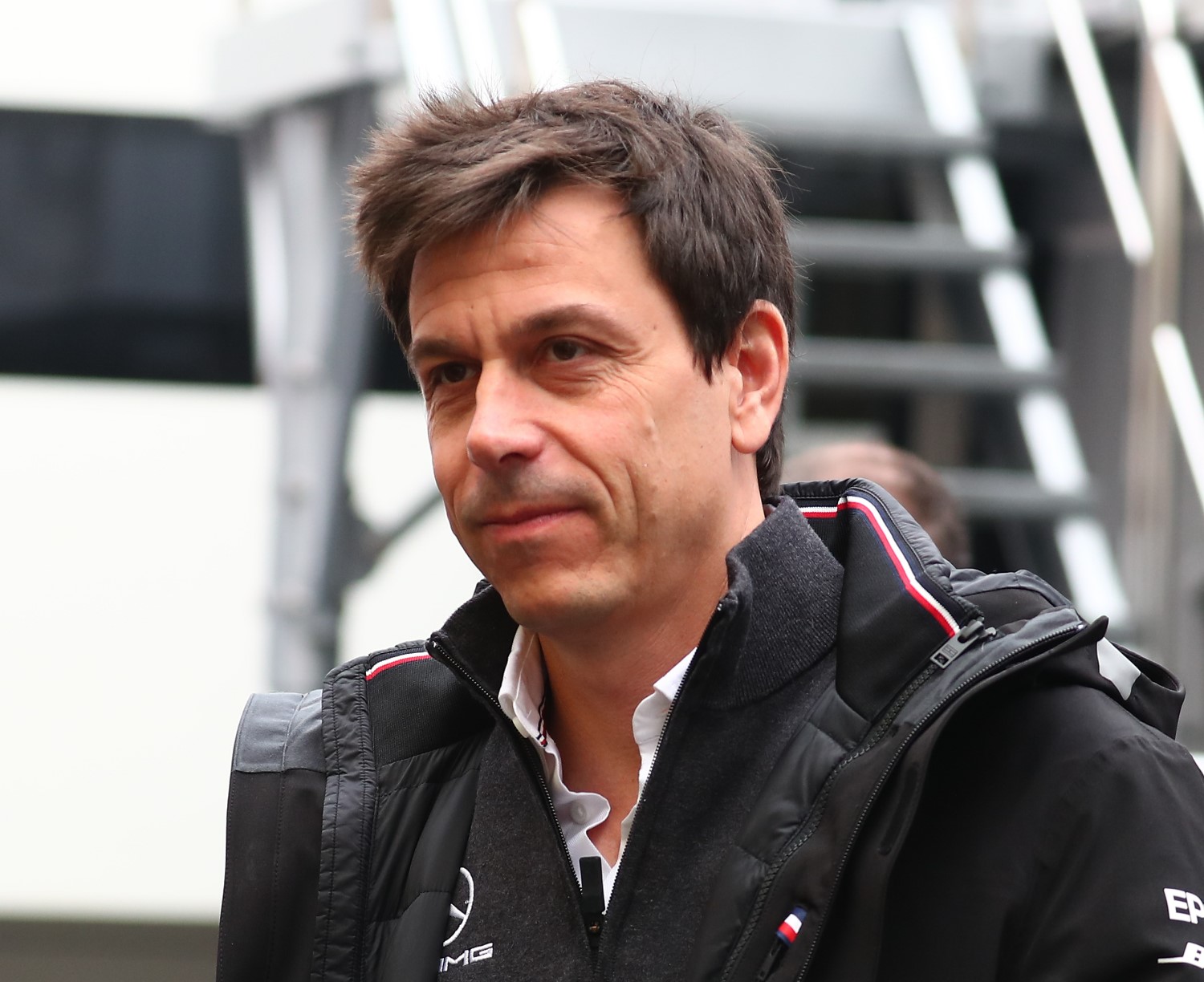 Wolff not happy to may $4.6M just to compete
Formula 1 teams have paid $16m in entry fees to the FIA for the 2019 World Championship, with champions Mercedes accountable for over $4.5m of the total.
Mercedes battled with Ferrari through the opening half of the season, before pulling clear after the summer break, clinching its fifth straight Constructors' crown with a round to spare.
From 2013, an amended entry fee system mandated every team to pay a flat entry fee of $516,128, indexed by the US CPI [Consumer Price Index], along with a sliding scale dependent on its success.
The Constructors' Champions must pay a fee of $6194 for each point earned, with the remaining outfits charged $5161 per point amassed, with the amount payable by 30 November.
The 655 points accrued by Mercedes in 2018 means it has paid $4,573,198 to the FIA, a slight reduction on 2017.
It is the lowest amount Mercedes has had to pay since it emerged as a title-winning force in 2014, having paid as much as $5.2m after its 2016 success.
Ferrari has copped a year-on-year increase of a quarter of a million dollars on account of a more competitive campaign, while Red Bull has faced a similar charge increase.
Renault faces the largest year-on-year increase, forking out an additional $335,465, while Racing Point's entry fee stands at $784,500, less than half of what predecessor Force India paid for 2018.
Haas, McLaren and Sauber's fees have all increased on account of scoring more points compared to their 2017 totals.
Toro Rosso and Williams, meanwhile, have gone in the other direction – the Grove-based outfit taking a reduction of $392,236 off the back of its lackluster campaign, in which it scored only seven points.
The combined entry fees amount to $16,479,877, an increase of $203,333 on the previous year.
Team: 2019 entry fee/2018 entry fee
Mercedes: $4,573,198 / $4,653,720
Ferrari: $3,463,059 / $3,210,170
Red Bull: $2,678,587 / $2,415,376
Renault: $1,145,770 / $810,305
Haas: $996,101 / $758,695
McLaren: $836,110 / $670,958
Racing Point: $784,500 / $1,481,235*
Sauber: $763,856 / $541,933
Toro Rosso: $686,441 / $789,661
Williams: $552,255 / $944,491
Overall: $16,479,877 / $16,276,544
*The figure for 2018, based on 2017 points, relates to Racing Point predecessor Force India, which was officially excluded from the World Championship on August 23 2018. Stewards regard Racing Point, which entered as Racing Point Force India from the Belgian Grand Prix onwards, as a new entity, following a ruling handed down during the Abu Dhabi Grand Prix weekend. Figure also does not include entry payment made by RPFI. motorsportweek