Italian GP crowd might be new record
With Ferrari starting 1-2 for today's Italian GP at Monza we have never seen so many people at Monza during the pre-race parade in over 40 years.
The Italian tifosi is out in record numbers on a beautiful day for racing in northern Italy.
If a Ferrari is leading at the end of lap 1 the place is going to erupt, and if a Ferrari wins, well anything might happen.
Tires Remaining for Race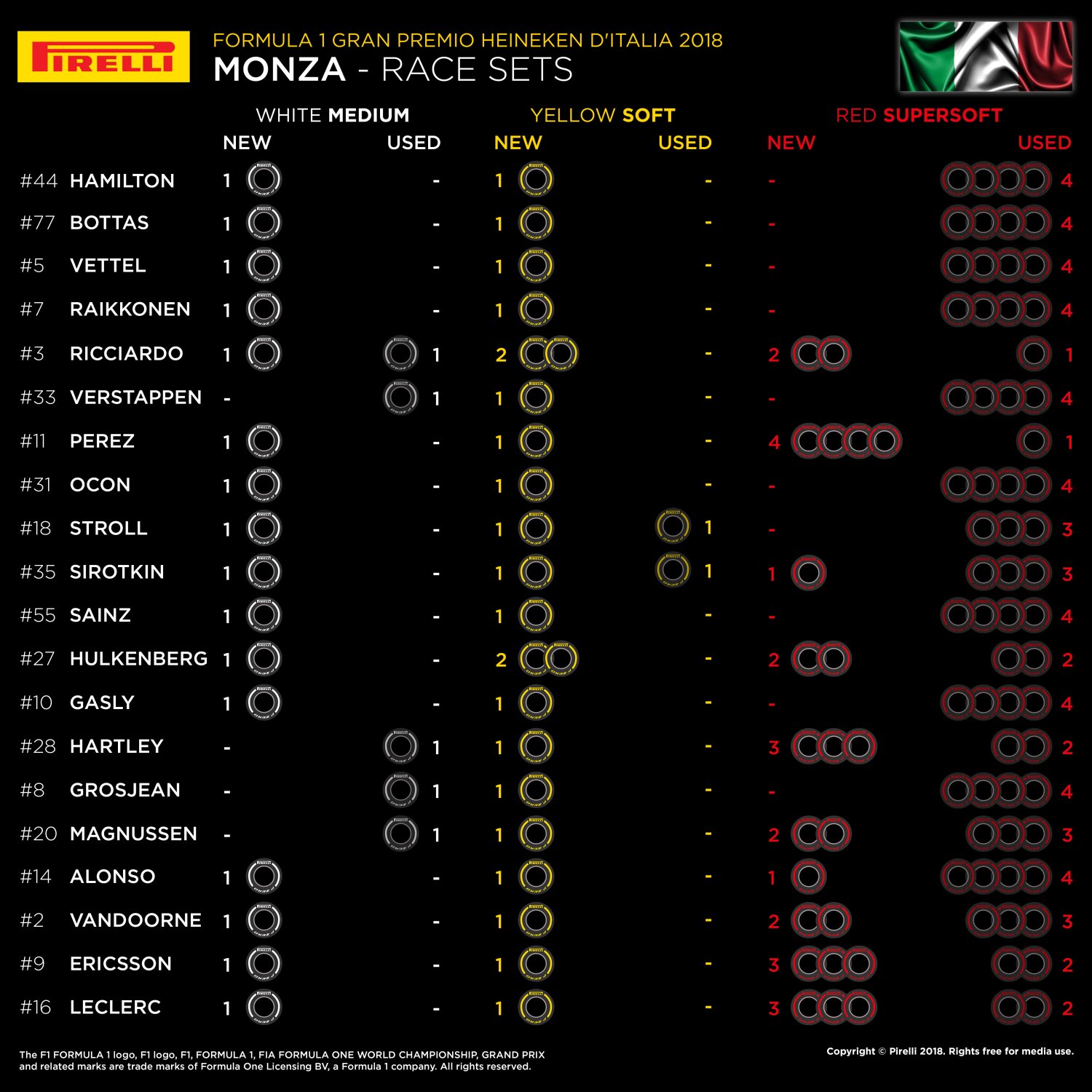 Tires left to use for race