ACO Makes Changes To IMSA Auto Entries For Le Mans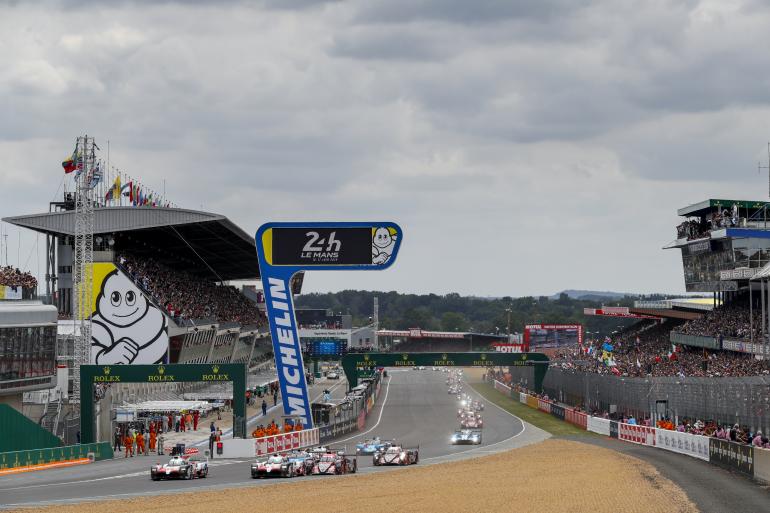 LeMans
In addition to the slew of changes to the IMSA WeatherTech Championship for 2019 announced by IMSA, the ACO has announced further changes affecting the American championship's automatic invitations to the Le Mans 24 Hours.
The winners of the Jim Trueman and Bob Akin trophies awarded to the top Bronze or Silver drivers in the LMP2 and GTD classes respectively at the end of the IMSA season will once again be granted an invitation to the next running of the 24 Hours of Le Mans (no this does not include Bronze or Silver-ranked drivers in DPi).
From now on though, they will be able to do so with a team of their choice even if it is not a participant in the IMSA WeatherTech SportsCar Championship.
The Jim Trueman and Bob Akin trophies are given to Bronze or Silver drivers (amateurs) with the most points at the end of the season, with total driving time as the deciding factor in case of a tie. The winner of the Jim Trueman trophy will earn an invitation to Le Mans in LMP2 and the winner of the Bob Akin trophy will earn one in LMGTE Am.
This year Ben Keating raced at Le Mans in the GTE Am class due to winning the Bob Akin Award, with a Keating Motorsports Ferrari, partnered with Risi Competizione. Misha Goikhberg meanwhile, won the Trueman Award with JDC Miller in 2017, but did not take up his automatic Le Mans entry for this year's French classic. Dailysportscar