Celis Jr. to get another IndyCar start at Portland
Alfonso Celis Jr.
CITY OF MEXICO, Mexico – Mexican driver Alfonso Celis Jr. will compete again in IndyCar at Portland at the controls of No. 32 Juncos Racing Chevrolet.
Celis Jr. made his official debut in IndyCar last June at Road America, finishing 20th. The 21-year-old driver left a strong impression on the team so he will receive another opportunity from August 31 to September 2.
"I am very happy to make my dream come true again and return to my second IndyCar race. This is a great way to continue building a project that I believe has a great future and I am very excited. I am very grateful to Juncos Racing for giving me this opportunity and putting their trust in me, and for all the people who have helped this happen, "said the Mexican.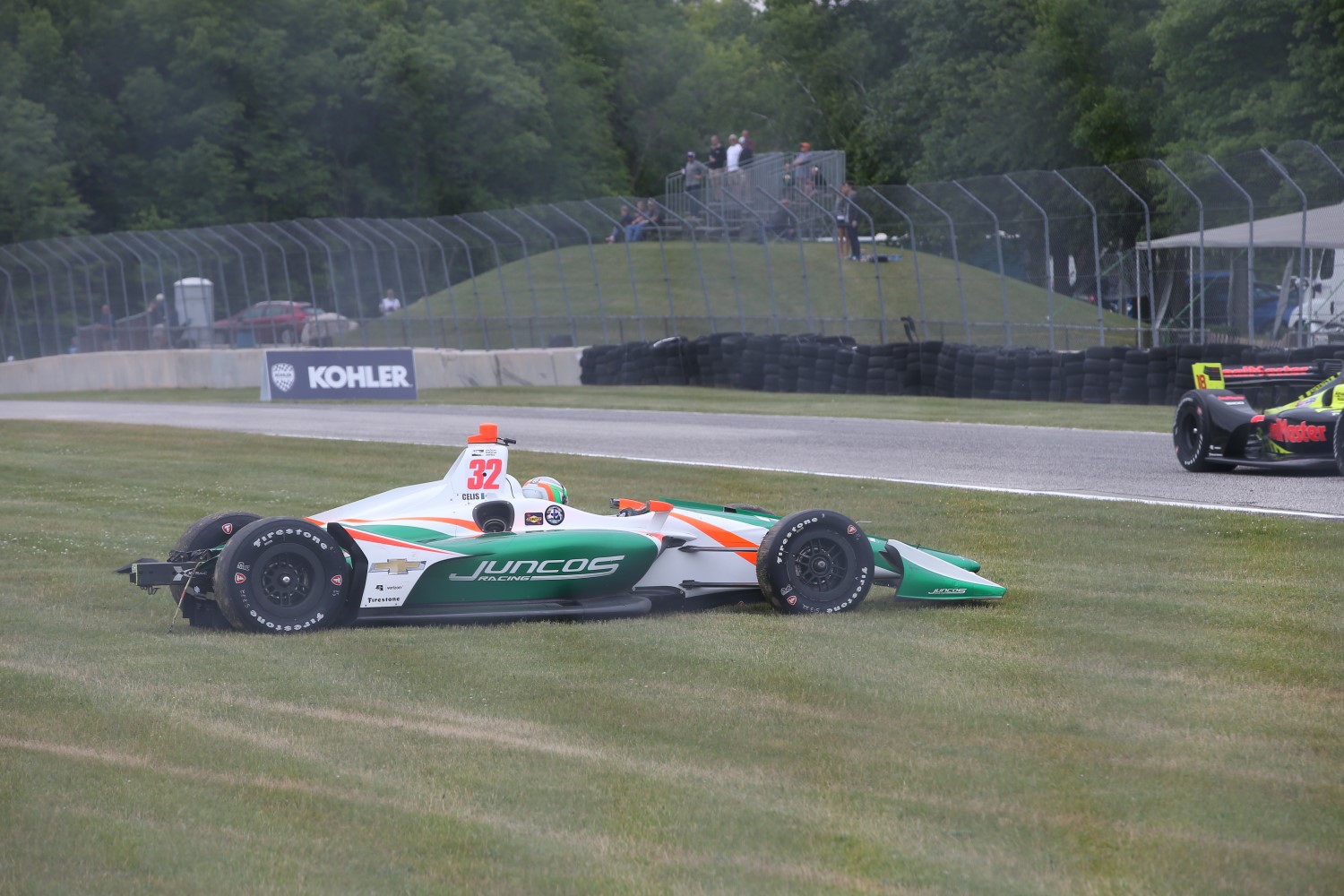 Celis Jr. spins out at Road America
"The IndyCar series has the best races and the best riders in the world, and this is where I want to be. Mexico has had a great fondness for the category over the years and I want to do everything I can to help revive that love. "
"I am very motivated by the races in Portland, we have worked together in the development of the car configuration both on the track and in the simulator and I am very proud to do this job with Juncos Racing".
For his part, Ricardo Juncos, director and owner of the team said: "I am delighted to have the opportunity to run again with Alfonso (Celis Jr.) this season. We had a great weekend with him in Road America. His knowledge and feedback of the car gave our team valuable and important data. I'm sure he'll make another great weekend."