Video: 25th Anniversary of Senna CART IndyCar test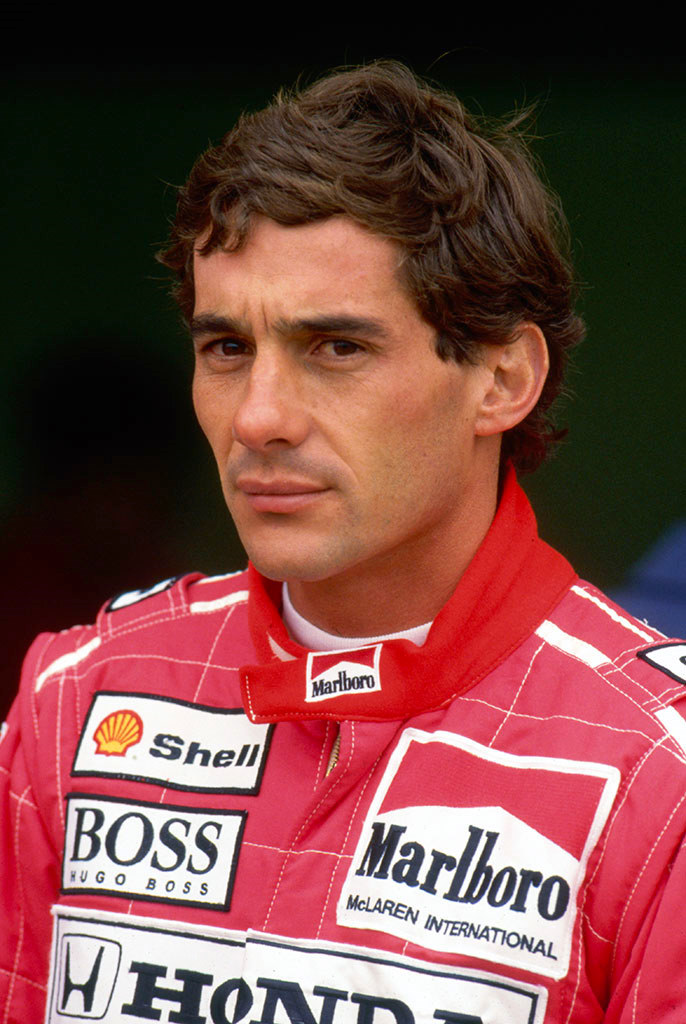 Aryton Senna
Today marks the 25th anniversary of a momentous day in Indy car history – for what it was and what it wasn't.
It was on Dec. 20, 1992, that Formula One great Ayrton Senna tested a Team Penske CART IndyCar at what was then called Firebird International Raceway outside Phoenix. Never has a driver's test in an Indy car – one that didn't wind up with said driver going on to ever race in the series – attracted so much attention or been so fondly remembered.
The landmark occasion is being recalled in a video documentary project compiled by veteran motorsports reporter Marshall Pruett and director Travis Long. Pruett interviewed numerous key figures involved with the test – including team owner Roger Penske and drivers Rick Mears and Paul Tracy – as well as a pair of great Brazilian Indy car drivers who followed in the legendary Senna's footsteps – Helio Castroneves and Tony Kanaan – to retell the story of that memorable day. Watch the documentary below.
It's widely known that Senna used the test as leverage in contract negotiations with McLaren in Formula One. Nigel Mansell, fresh off winning the 1992 F1 championship, set the racing world on its ear by announcing he would jump to Indy cars the following season with Newman/Haas Racing. Senna, a three-time world champion, knew the mere thought of him abandoning the European-based series for Indy cars as well would be too much for the FIA and its worldwide legion of fans to absorb.
So, with the help of Marlboro – which sponsored Senna in F1 and Penske's Indy car team – and fellow Brazilian Emerson Fittipaldi – who won two F1 championships before repeating his success in Indy cars – the test was arranged. Senna would test the team's 1992 Penske PC-21/Chevrolet that Fittipaldi had driven to four race wins that season, as part of a three-day test where Fittipaldi and Paul Tracy were testing the team's 1993 car.
Senna arrived at the track that morning with Fittipaldi, though versions of how vary. Penske said it was by rental car. Tracy recalled them rolling up in a limo. Tracy, who had driven parts of the 1991 and '92 seasons for the team and appeared set to replace the retiring Mears for '93, said in the documentary that he was unsettled when Senna arrived.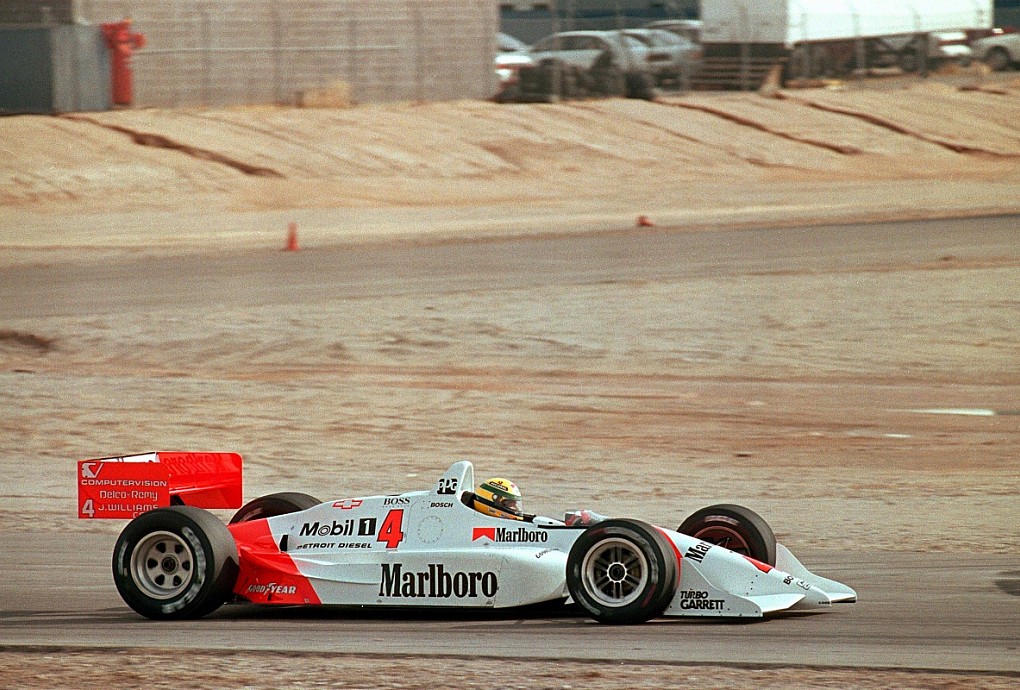 Ayrton Senna in 1992 at Firebird
"We had lunch break and out came my seat out of the car and they poured a quick seat for Senna during lunch break, and then he was in the car," Tracy recalled. "It was very cool but in my mind, I was thinking, 'Uh-oh, maybe I'm not going to get the full-time ride.'"
Fittipaldi turned about 20 laps in the car, Penske said, setting a best lap of 49.7 seconds. Senna then drove an introductory stint in the car. Following changes to soften the rear springs, Senna posted a lap reported at 49.09 seconds.
"It didn't take him long to show he was a racer," said Mears, the four-time Indy 500 winner who retired from racing after the 1992 season but remains a Team Penske driving coach and spotter today.
Mears also remembered the joy that Senna took in driving the Indy car, especially in comparison to its highly technical F1 counterpart.
"That was one of the things he loved about it, he got to drive again," Mears said. "As he commented on, he said, 'In the Formula One cars, we're starting to race computers rather than drivers.' He said, 'This is great, I get to drive again.'"
News of Senna's test sent shockwaves throughout his native Brazil. He was already a national hero for his racing achievements and charitable efforts at home. Castroneves, the three-time Indy 500 winner, admitted he mimicked Senna's driving style and mannerisms growing up. Seventeen at the time, Castroneves was with the rest of his countrymen in realizing the significance of the test.
"Everybody's like, 'Whoa, that's a big deal!'" he said.
Kanaan, also 17 then, was about to embark on the European portion of his racing career before turning his attention to North America for Indy Lights and then Indy cars beginning in 1996. Kanaan agreed that Senna "had no intentions of coming here" to race beyond the test, but that the threat of it happening likely helped Senna secure a contract that reportedly paid him $1 million per race in 1993.
Beyond that, Kanaan added, it shined the spotlight on Indy car racing in Brazil – something Fittipaldi's success had begun to do, but not to the level that Senna's presence could take it.
"That brought a lot of credit to Indy car back there," Kanaan said of his homeland. "I was already interested about coming here. That just sealed the deal for me."
Tracy would learn that his seat with Team Penske was safe and his career began to soar in 1993, when he won five races. Part of that success may be attributed to what he learned from Senna that day.
"He had a very different driving style to Emerson and Rick," Tracy said. "He carried a lot of speed into the corner. … My driving style kind of changed a little bit from then. I tried to carry more rolling speed and entry speed into the corner. Now that's how everybody drives."
Penske knew going into the test that it was a one-time deal. His team was set for 1993 drivers with Fittipaldi and Tracy. He also was well aware of Senna's premeditated strategy for the test.
"If Senna was available, we'd have tried to figure something out." Penske said. "We never had any serious negotiations. Obviously, we committed to him that we didn't have a ride for him.
"I think he was using us as maybe somewhat of an impact against the McLaren guys at that point to try and get his deal put together, which we certainly understood. But again, this was a friend of Emerson's, Emerson was a key part of our team, Marlboro was a super sponsor, so anything we could do to make our partnership better, it was a pleasure for us to do business with Senna that day."
Mears believed Senna may have considered joining the Indy car ranks later in his career, but he never had the opportunity. Senna died in a crash while leading the F1 San Marino Grand Prix in May 1994.
To commemorate the '92 Indy car test's anniversary, Penske had the car restored to running condition. Considering Senna, Fittipaldi and Mears all drove it, the car has immeasurable significance.
"Really, some special talent has been in the seat of that car," Penske said, "and it's a special place for me from the standpoint of a key historic car." Mark Robinson/IndyCar