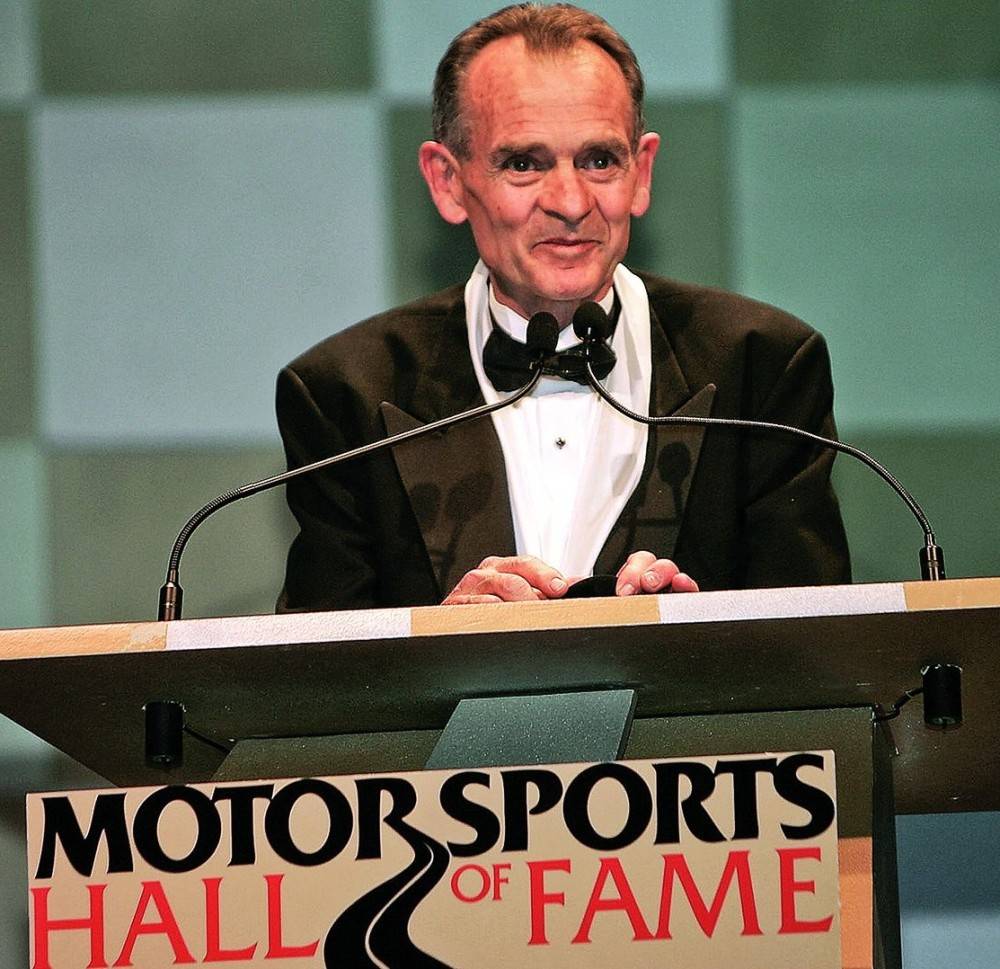 Bob Glidden getting inducted into the Motorsports Hall of Fame
Legendary NHRA Pro Stock champion Bob Glidden, a 10-time champion in the NHRA Pro Stock class, died Sunday. He was 73 years old.
Glidden's career spanned more than 25 years and included 85 event victories and 10 NHRA Pro Stock championships. He dominated the Pro Stock class for 20 years, winning championships in 1974, 1975, 1978, 1979, 1980, 1985, 1986, 1987, 1988 and finally in 1989.
"Everyone in the NHRA community is saddened to learn the news of Bob's passing," said NHRA President Peter Clifford. "He was a true competitor who left a lasting legacy of excellence both on and off the track. Our thoughts, prayers and deepest condolences are with the Glidden family at this difficult time."
Glidden was a dedicated Ford racer and started his career racing in the Stock and Super Stock classes in Fairlanes and Mustangs. He eventually moved to the Pro Stock class in 1972 and in 1973 scored his first Pro Stock victory during the U.S. Nationals. He won the U.S. Nationals again the following season in addition to his first Pro Stock championship.
The native of Indiana scored seven victories in 1975 to score his second-straight Pro Stock title. He would rank sixth in 1976 and second in 1977 before winning his third Pro Stock title in 1978, when he debuted his dominant Ford Fairmont that went undefeated for a full calendar year.
He added another championship in 1979, this time driving a potent Plymouth Arrow. He won seven national events that year and was undefeated in divisional competition. He added another championship in 1980, but it came in dramatic fashion when he took the championship lead for the first and only time on the final day of the season.
Glidden failed to win the championship the next four years, spending those years chasing Lee Shepherd and the Reher-Morrison team. Finally, in 1985, Glidden returned to the top of the podium aboard his potent Ford Thunderbird.
Glidden backed up his championship in 1985 with four more championships. His championship in 1986 came despite a slow start and a horrific crash in April at the Southern Nationals that put his team behind. He ended the year by winning six of the final seven races to seal the championship.
In 1987 Glidden won eight times and qualified No. 1 in all 14 races on the NHRA schedule as he cruised to the championship. His championship in 1988 was just as dominant, with Glidden winning five of the last seven races to score the title despite moving to the new Ford Probe after retiring his Thunderbird.
The 1989 season proved to be Glidden's best. He won his 10th and final Pro Stock title after scoring nine victories, including five of the first seven. He would go on to win nine more times, with his last Pro Stock victory coming in 1995 at the Mopar Parts Nationals.
Glidden called it a career in February of 1997, choosing to retire from driving to help develop NASCAR engines for Ford. He initially kept his Pro Stock team going, but shut the team down just two races into the 1997 season.