Latest F1 news in brief – Wednesday
Hamilton and Rosberg not best buds

No desire to fix Rosberg friendship – Hamilton

Hamilton not targeting Alonso's 'triple crown'
Williams to announce second driver on Friday
Reliability first goal for 2018 – Abiteboul
F1 must attract 'a new generation' – Carey
Hamilton – We must move forward
No desire to fix Rosberg friendship – Hamilton
(GMM) Lewis Hamilton says he has no desire to fix his relationship with his former teammate Nico Rosberg.
As they bitterly fought for the 2014, 2015 and 2016 championships at dominant Mercedes, the former friends became enemies.
"They were so bad that they didn't even say hello in the morning," Mercedes team chairman and F1 legend Niki Lauda said.
But after Rosberg beat Hamilton to the 2016 world championship, the German suddenly quit.
Rosberg said a month ago: "We were very good friends in the past, but it can happen again in the future.
"We're not rivals anymore, I'm completely out of it, so I don't see why we could not get along well after some time," he added.
However, when pondering a rekindling of their friendship, the German admitted that he and Hamilton are currently "not at that point yet".
And Hamilton has now told Stuttgarter Zeitung newspaper: "I last talked to Nico in Japan, but I do not invest any energy in changing our relationship."
Hamilton not targeting Alonso's 'triple crown'
Hamilton won't risk his life at the Indy 500
(GMM) Lewis Hamilton says he does not want to emulate Fernando Alonso in targeting motor racing's unique 'triple crown'.
As Alonso tackled the Indy 500 last year, the Spaniard revealed that as a former Monaco GP winner, he would like to win Le Mans as well and one day join Graham Hill in completing the super-rare feat.
Quadruple world champion Hamilton, however, says he only has eyes for F1.
"It's very difficult to do something unique and different today," he told Brazil's UOL.
"In the past there were drivers who raced in several different categories, but I don't have the desire to do that.
"I admire what Alonso wants to do, but for me formula one is the maximum experience a driver can have," the Mercedes driver added.
In fact, Hamilton has said that although a new deal with Mercedes could mean he may target Michael Schumacher's tally of seven titles, he doesn't set that goal.
"I have other qualities and projects that I am interested in and good at," said the Briton.
"In the coming years you will see what they are but it's more than racing. One day I'll hang up my gloves and that's what I'll do. I hope people accept that appreciate it in the same way that they do with my driving," Hamilton said.
Williams to announce second driver on Friday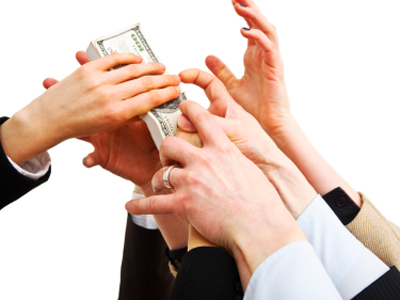 Williams will grab the driver with the most money in hand
(GMM) Williams will finally reveal the identity of Lance Stroll's 2018 teammate on Friday.
With Felipe Massa retiring, the once-great British team is the last on next year's grid to firm up its driver plans.
After a seven year F1 absence due to injury, Robert Kubica was believed to have been the frontrunner.
But Renault reserve Sergey Sirotkin then became a late contender, reportedly promising $15 million in sponsorship and going quicker than Kubica in the post-Abu Dhabi test.
Russia's Tass news agency now reports that Williams will end the long period of speculation by making an announcement on Friday, 15 December.
"All Russian fans of motor sport hope very much to hear confirmation about Sirotkin and Williams in the very near future," said Russian motor racing federation chief Igor Yermilin.
"As far as I understand, talks are proceeding and the management of Sergey and SMP Racing are working hard," he told Sportbox.
It is understood that Kubica is now out of the running completely, with only Sirotkin's Russian compatriot Daniil Kvyat regarded as a remote 'plan B'.
"Ideally we would like to see both Russians in the team, but unfortunately that is unrealistic," said Yermilin. "In any case, both are worthy of being race drivers for Williams or other teams."
Reliability first goal for 2018 – Abiteboul
Cyril Abiteboul
(GMM) Cyril Abiteboul says Renault's first priority for 2018 is reliability.
Although Red Bull won three races this year, a late season reliability crisis saw tensions spill over with another Renault customer, Toro Rosso.
Renault is now adding McLaren to its customer roster for 2018 as well as pushing on with its works team, so boss Abiteboul said priority number one is reliability.
"Reliability will come first," he is quoted by Spain's Marca. "We've seen this season that you need to walk before you can run.
"I think we were too aggressive on many occasions in the way that we tried to provide extra performance too quickly due to expectations," the Frenchman added.
"I think we have to go step by step, first by being reliable and accumulating as many kilometers as possible during the winter tests, which is I think important for any plan you may have for the chassis," Abiteboul said.
"I think if we have reliability, I am extremely comfortable and confident that we can beat Mercedes."
F1 must attract 'a new generation' – Carey
Chase Carey
(GMM) Chase Carey has admitted Liberty Media has a task to win over long-time F1 fans.
The American and the American company have succeeded the long reign of Bernie Ecclestone, making changes this year and planning even greater changes for the future.
But F1 chief executive Carey says he has work to do to convince some existing fans.
"It's probably the people who have been fans from the beginning who liked what they grew up with," he is quoted by France's Auto Hebdo.
"They represent the foundation of the sport. These fans are essential," Carey added.
"But we want to interest a new audience, and for this we must find solutions that respect the historical element – what made this category so special – while attracting new people at the same time.
"We must interest a new generation," he said.
Some fans, drivers and insiders have criticized some of Liberty Media's changes, including the Indy 500-style driver introductions seen this year in Austin.
Carey said: "It starts above all with the show on the track. I use the word 'show' because that's what it should be.
"We can make the competition better — improve the action. Around that, we want to make sure we capture the public's imagination."
Hamilton – We must move forward
Hamilton says Mercedes must not stand still
Lewis, how would you sum up your 2017 season?
Lewis Hamilton: It's been an amazing season but by no means a perfect one. There are always areas you can improve on. I won nine races and Valtteri won three, but there are 20 races, and a perfect season is when you win every single one of them. But it's a positive thing, because it means you can always improve. It was definitely one of the strongest seasons we've ever had. The beginning of the season was a little bit up and down, but the second part of the season was very consistent. Reliability has been the best it has ever been. In terms of my performance, my starts were much better this year, and I was much more comfortable with this year's car so that I was able to extract a lot more from it race by race.
When did you first get the sense that you might win the World Championship again?
Lewis Hamilton: When I arrived for the first race. That's my mindset every season. I have that same mindset now for next year. When I'm training and preparing for a new season, I firmly believe that we can be contenders for the next championship. It may turn out to be not possible, but you have to have that mindset. If you go in with expectations of finishing fifth, it's not going to work. You've got to gear yourself up to win. Next year, McLaren will have Renault engines, then we may see four teams fighting for the championship. I think Red Bull will be quicker and Ferrari for sure will be fast again. We can't stand still – we have to keep moving forwards.
What are your plans for the winter holiday?
Lewis Hamilton: I go to the same place in the mountains every year. I have my dogs, I'm in the snow, and it's very quiet and peaceful there. I spend most of the day sitting by the fireplace. We go skiing, watch some movies and catch up with some TV series. I've never even seen any of Game of Thrones. My friends and especially my brother are huge fans, and I think I'm going to get into it in the winter.