IHRA and Sunoco Announce Multi-Year Partnership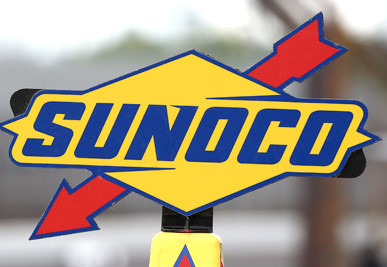 Sunoco
The International Hot Rod Association (IHRA) and Sunoco announce a multi-year partnership that will see Sunoco Race Fuels continue as the official fuel of the IHRA.
The partnership includes Sunoco Race Fuels as the official fuel of the new IHRA Summit Sportsman Spectacular series that kicks off March 9, 2018 at Xtreme Raceway Park outside of Dallas, Texas and the popular $200,000 IHRA Summit SuperSeries that competes weekly at nearly 100 IHRA-sanctioned tracks.
"Our partnership with Sunoco aligns the IHRA with a product that has for decades been associated with racing excellence," said Lou Partenza, President and Chief Executive Officer of IRG Sports + Entertainment. "Through their extensive distributor network, our racers will have access to a complete line of Sunoco performance fuels including the new 105 octane, non-ethanol, leaded racing fuel, Sunoco Surge."
In addition to a multi-year renewal as the official fuel of the IHRA, Sunoco Race Fuels will continue to participate in the IHRA contingency program.
"We are very happy to announce that we have signed a multi-year extension to our partnership with IHRA," Sunoco Performance Products Senior Sales Manager Terry Thompson said. "The IHRA is returning to its roots by providing a national stage for grassroots racers throughout the United States.
"Internationally, they are now a powerhouse in the Australian market and their growth continues there. Sunoco has been proud to support grassroots racing throughout the United States and the world for nearly 50 years so helping to support the IHRA as they re-focus on grassroots, Sportsman racing is a natural choice for us. We salute their effort and we are proud to assist them as they work to make their new platform a success."
Sunoco Race Fuels is the largest manufacturer of racing gasoline in the world. Today Sunoco Racing Fuels sponsors a wide range of racing series covering virtually every category of race car as well as motorcycles and powerboats. Among the literally dozens of sanctioning bodies sponsored by the company are NASCAR, IHRA, INDYCAR, ARCA and SCCA.