Latest F1 news in brief – Sunday
Daniel Ricciardo has no place to go until 2019 when the 2nd Ferrari seat might open up

No contract decisions 'in coming months' – Ricciardo

German fans could lose F1 TV coverage
Verstappen off the pace as 2017 ends
Alonso, McLaren disagree over full WEC campaign
Kubica must pass medical checks for F1 license – Todt
Vandoorne 'felt self-doubt' during tough 2017
FIA firm on three engines rule change for 2018
McLaren stands firm on shark fin 'veto'
Bottas: Win 'clear target' after Brazil defeat
Sirotkin now in Williams mix
McLaren adds Turvey to expanded test line-up
No contract decisions 'in coming months' – Ricciardo
(GMM) Daniel Ricciardo and Red Bull are in stalemate over a potential contract beyond 2018 for the Australian driver.
Max Verstappen's deal through 2020 caught Ricciardo by surprise, and he is now hinting that he is open to talks with Mercedes and Ferrari about 2019.
"I very much doubt I will decide anything in the coming months," he said at the 2017 finale in Abu Dhabi.
"First I want to know more about who will have the best car in 2019. I'm not going to pretend that I'm smarter than everyone and have every option at my disposal, but I just think there's enough time," Ricciardo added.
He said that as well as Red Bull, he is eyeing "two other teams" for 2019.
"The most important thing next year is to stay at a high level so that the interest in me also remains high," said Ricciardo.
"Wherever I sign, it's unlikely it will be a one-year contract," he said. "Perhaps it is that team that will have me at the peak of my career, so that's why I want to make the most of it and not rush."
Red Bull's Dr Helmut Marko was also asked about Ricciardo's situation in Abu Dhabi, saying negotiations will take place at some point in the future.
"It was important for us to extend the contract with Max," he told Salzburger Nachrichten newspaper, "and now we will negotiate with Daniel. He is our preferred candidate but we have alternatives."
German fans could lose F1 TV coverage
(GMM) German fans could find that formula one is not on television in 2018.
Even the pay broadcaster Sky is currently in talks with Liberty Media, with that deal as well as the one with free-to-air network RTL running out after Sunday's Abu Dhabi grand prix.
"Losing free TV in Germany would be quite a blow," said Mercedes' Toto Wolff.
"We would like to maintain the status quo," he told SID news agency.
F1 chief executive Chase Carey told DPA news agency in Abu Dhabi: "Every market is different and we have more and more platforms, from free to pay TV and various digital services."
Asked about rumors Carey is working on a deal similar to the one in Britain, where only some of the races are live on free TV, he answered: "I don't want to speculate on that.
"We want to get things done first and then talk about it with you."
Verstappen off the pace as 2017 ends
Max Verstappen cannot figure out Abu Dhabi….so far
(GMM) Max Verstappen's recent run of top form has ended in Abu Dhabi.
After a tough start to 2017, the Dutchman has been in top form more recently, winning in Malaysia and Mexico.
But he seems to have failed to get to grips with Abu Dhabi, the scene of the 2017 finale.
"What has worked for me all year does not work here," Verstappen told Algemeen Dagblad newspaper after qualifying.
"For one reason or another, we have not managed to find my kind of setup. I suppose it happens sometimes."
Told that it's not a good way to head into the winter period, 20-year-old Verstappen answered: "You always have to stay positive.
"Maybe the long runs will be better.
"I don't know if the podium is possible. I have no idea," he added.
One positive is that, amid Renault's recent reliability troubles, the French engine supplier is allowing Red Bull to use 100 per cent throttle this weekend.
"I think so, yes," Verstappen confirmed.
"I have not had any problems this weekend. I think we should definitely get full power in the beginning, and we can then always put the engine in safe mode if we need to."
Alonso, McLaren disagree over full WEC campaign
Alonso wants Brown to agree to let him race more in his eventual retirement league
(GMM) McLaren and Fernando Alonso continue to disagree about whether the Spanish driver should complete the full world endurance championship in 2018.
McLaren executive Zak Brown said in Abu Dhabi that the British team is "open" to Alonso doing Le Mans, as McLaren and Toyota are "not competitors".
But it seems that Alonso also wants to do the full WEC calendar, where interestingly there is only one date clash with next year's F1 calendar.
"We would need to study the calendars carefully," Alonso said in Abu Dhabi.
"It would be nice. Probably. I would like it."
While Alonso's personal friend Brown might be open to the idea, McLaren team boss Eric Boullier is less enthusiastic.
"First of all, as you yourself pointed out, the calendars still intersect, so he would not be able to do the full season," he said.
"Of course, we all know that Fernando likes to race every weekend. I think 52 weekends a year would not be enough for him," Boullier added.
"We know that one day he wants to race at Le Mans, but we have not received any official requests yet. Nobody has asked us. So I cannot comment on these rumors."
Kubica must pass medical checks for F1 license – Todt
Robert Kubica
(GMM) Medical specialists will examine Robert Kubica before he is granted an FIA super license.
That is the news from Abu Dhabi, the 2017 season finale that is being attended by FIA president Jean Todt.
Seven years after almost losing his right arm in a rallying crash, former BMW and Renault driver Kubica is now on the cusp of signing a deal to return to F1 next year with Williams.
"Yes, we are working with him now to assess whether his past injuries will affect his ability to perform in formula one," Williams boss Paddy Lowe said in Abu Dhabi.
Kubica, 32, will test Williams' 2017 car next week.
"I would say that until now there have been no problems," said Lowe. "Let's see what happens next week.
"Williams is considering other candidates and we will not make our decision this weekend or even next week."
That could be because the FIA needs to agree that Kubica, who has limited use of his arm, is fit and safe to return.
"We have relevant experts and I have no doubt that all necessary checks at every level will be done if the situation demands it," said FIA president Todt.
"The doctors would decide if he gets a super license."
But even on a commercial level, Kubica's chances appear strong. Blick, a Swiss newspaper, claims the Pole would bring Polish oil company Lotos with him as a sponsor.
However, Williams will also test Renault reserve Sergey Sirotkin in Abu Dhabi next week, who is backed by the lucrative Russian program SMP Racing.
Lowe said of the Russian driver: "We have not worked with Sergey before, so let's see what this leads to — a short or a long-term cooperation.
"In any case, I think he is an interesting driver."
But Toto Wolff, who is pushing Williams to take Mercedes junior Pascal Wehrlein, insists that Kubica is the clear favorite.
"I think it is clear that Robert is the priority at Williams," he told Auto Bild.
"I think he deserves the opportunity, even if there is a small chance that it will not work for him. But nobody wants to see that."
Vandoorne 'felt self-doubt' during tough 2017
Stoffel Vandoorne in Abu Dhabi
(GMM) Stoffel Vandoorne has admitted his first full season in F1 tested his self-confidence.
A standout junior driver, the Belgian struck early trouble this year as he struggled to adapt to F1, McLaren-Honda, and having Fernando Alonso as his teammate.
Asked what 2017 taught him, the 25-year-old told Het Laatste Nieuws: "That you should never doubt yourself.
"That you have to stick to your self-confidence, no matter what, and I did that.
"Ok, in those first difficult months I felt a bit of doubt here and there, but I also said to myself that it is not possible that I lost all my talent over one winter time.
"It has made me stronger for the rest of my career, and for the day that I get a car to fight for wins. I have learned a lot from all those problems, how to deal with them and how to find a solution," Vandoorne added.
FIA firm on three engines rule change for 2018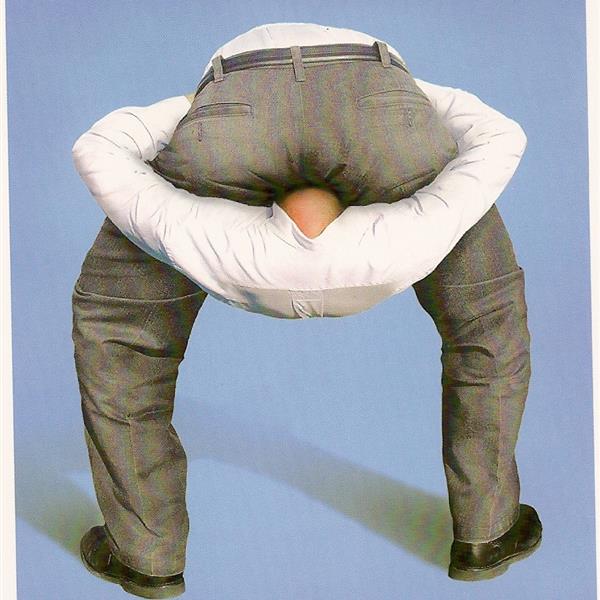 Expect more grid penalties in 2018 as F1 rules makers place their heads where the sun doesn't shine
(GMM) The FIA is standing firm on the move from four to three engines per driver in 2018.
The rule change is actually highly controversial, with Red Bull's Christian Horner saying giving drivers less engines amid the frenzy of grid penalties is "barking mad".
McLaren's Eric Boullier agrees, arguing that the rule change will not lower costs as intended.
"There are fewer engines but the cost to customers is the same and the manufacturers spend a lot of money to make the engine reliable," he told Spain's Movistar in Abu Dhabi.
"Not only Honda but also Renault suffered many penalties for their engines this year and it's not good for F1," Boullier insisted.
"We should be more sensible and understand that we have reached the limit. But the decision needs to be unanimous and the manufacturers are not," he added.
For the FIA's part, president Jean Todt insists the rule is now set in stone.
"There are some people who suggest using only one power unit," he said in Abu Dhabi.
"The decision about the three engines is taken, and if we want to return to four engines then we need the unanimous decision of all the teams," said Todt.
"We do not have that, so the three engines remains in place."
McLaren stands firm on shark fin 'veto'
Zak Brown stands his ground
(GMM) McLaren is standing firm on its 'veto' about F1's shark fin-style engine covers for 2018.
Originally, the FIA banned the aesthetically-questionable appendages for next year, but the teams then lobbied to have the ban lifted.
However, at the eleventh hour, McLaren withdrew its vote, effectively exercising a 'veto'.
But with most of the teams having designed their 2018 cars for a 'shark fin', some suspected McLaren's decision was a deliberate spoiler.
"Maybe we'll have a chat this weekend and see if we can persuade Zak (Brown) to put the fin back," Red Bull's Christian Horner said in Abu Dhabi.
However, McLaren team boss Eric Boullier said that isn't going to happen.
"It's funny," he told the Spanish broadcaster Movistar.
"Six months ago the teams voted in favor of it being removed from next year's regulations, and now several teams want it to be back again.
"So why should we vote again? With the regulations as they are we did what the FIA wanted, so everyone should be happy," Boullier said.
Bottas: Win 'clear target' after Brazil defeat
Will Bottas deliver the goods or choke again?
Mercedes' Valtteri Bottas emphasized that victory at the Abu Dhabi Grand Prix is his "clear target" after he recorded his fourth pole position of the campaign.
Bottas and Hamilton dueled at the front throughout the three-stage qualifying session at Yas Marina, with Bottas 0.035s faster in Q1, before Hamilton edged 0.080s clear in Q2.
Bottas laid down a marker early in Q3 with the quickest ever lap of the circuit to move 0.172s ahead of Hamilton, and neither improved on their next efforts, meaning Bottas sealed pole.
Bottas outlined that beating Hamilton to the win in Sunday's Grand Prix is his target, having missed out to Sebastian Vettel from pole position two weeks ago in Brazil.
"Today, things were getting better and better for me during the practice session and also during the qualifying [session]," commented Bottas.
"I just managed to find time here and there and it was all under control and just felt really good in the car.
"The first Q3 run was really good, that was enough for pole, so I'm really happy.
"I was so gutted in Brazil, in the last race, being on pole and missing the win, so I have a clear target tomorrow and I'm sure you guys [fans] will support me so thank you."
Bottas and Hamilton's efforts ensured that Mercedes will lock out the front row of the grid for the first time since Azerbaijan.
Sirotkin now in Williams mix
Sergey Sirotkin – Williams will take the driver who can bring the largest check to buy the seat
Williams chief Paddy Lowe has described Russian youngster Sergey Sirotkin as a "new prospect" that it the team is evaluating, ahead of his test run with the squad next week.
Sirotkin, following a stint with Sauber across 2013/14, linked up with Renault in 2016, and has completed several practice and test outings for the team.
Sirotkin, who took back-to-back third-place finishes in GP2 in 2015 and 2016, is set to pilot Williams' FW40 on Wednesday morning at the post-race Pirelli tire test at the Yas Marina Circuit.
"Sergey is somebody we haven't done any work with before, so he's a new prospect we're looking at," commented Lowe.
"We'll see where that takes us, whether it's short term or longer term.
"I think he's an interesting driver, we were talking to his management, and we like his profile."
Joining Sirotkin at the test, along with confirmed 2018 racer Lance Stroll, will be Robert Kubica, as the Pole continues to explore the possibility of a return, six years after his serious rally crash.
Kubica will drive on Tuesday morning and Wednesday afternoon for his first run in Williams' 2017-spec car, after previous assessments in the team's 2014 FW36.
On Kubica, and his limitations, Lowe said: "Robert is an impressive guy, we all saw how he operated in Formula 1 in the past.
"He's a great driver, very professional, very committed, very enthusiastic and very intelligent. He's an exciting prospect, and that's why we're looking at him.
"We're in a process with Robert, which is just a matter of evaluating whether his injuries will have an impact on his ability to drive in Formula 1 – it's as simple as that.
"So far it's been fine is all I'd say. We ran the 2014 car and there were no issues.
"I think, like I said, we'll just see how he goes next week – then we make our assessment.
"There are other drivers that are still under consideration, but we know how they perform, because they've been racing."
On the timeframe for a decision, Lowe said: "It won't be this weekend and it won't be next week, so some time after that."
McLaren adds Turvey to expanded test line-up
Oliver Turvey has been a McLaren development driver since 2012
McLaren test and development driver Oliver Turvey has been handed an outing at this week's post-season test, alongside racers Fernando Alonso and Stoffel Vandoorne, and young gun Lando Norris.
Turvey, a long-term member of the operation, piloted the MCL32 earlier in the campaign at Bahrain's in-season test, though his running was limited to 15 laps due to power unit problems.
McLaren will be the only team to field two cars at the test, in order to make up for its planned post-race two-day tire test in Brazil, which was cancelled amid security concerns.
Turvey will drive on Tuesday, before handing over to Formula 3 champion Norris, while Alonso and Vandoorne will share duties across the test in the sister MCL32.
The test will be the first opportunity for Formula 1 teams to evaluate Pirelli's expanded range of 2018 slick tires, having introduced a Hyper Soft and back-up Super Hard compound.