NASCAR Execs Attend Opening Of New Road Course In China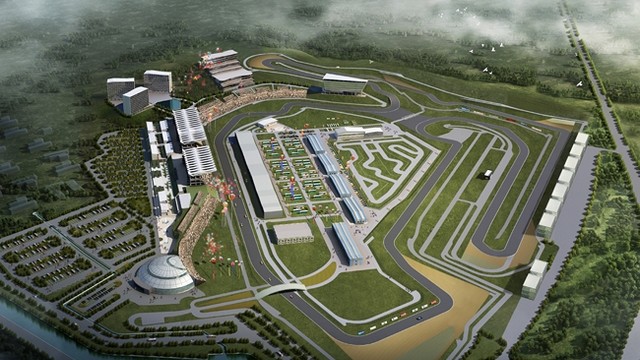 IndyCar was trying to race at Ningbo but it appears NASCAR is going to muscle IndyCar out of the way.
A group of NASCAR execs have traveled to China this week to attend the opening of Ningbo Int'l Speedpark and visit with Chinese automotive and sports execs, sources said.
Further details on who NASCAR was meeting with were unavailable as of presstime, but the contingent includes NASCAR Exec VP & Chief Racing Development Officer Steve O'Donnell and Senior VP/Racing Operations Jim Cassidy.
The road-course track is hosting an FIA World Touring Car Championship race this weekend. NASCAR has held races before at Japan's Suzuka Circuit in '96 and '97. It also sanctions a European series and is constantly in the hunt for sponsors and automotive manufacturers to join the series. Adam Stern/SBD