Dale Earnhardt, Jr. Hits Wall In Charlotte Practice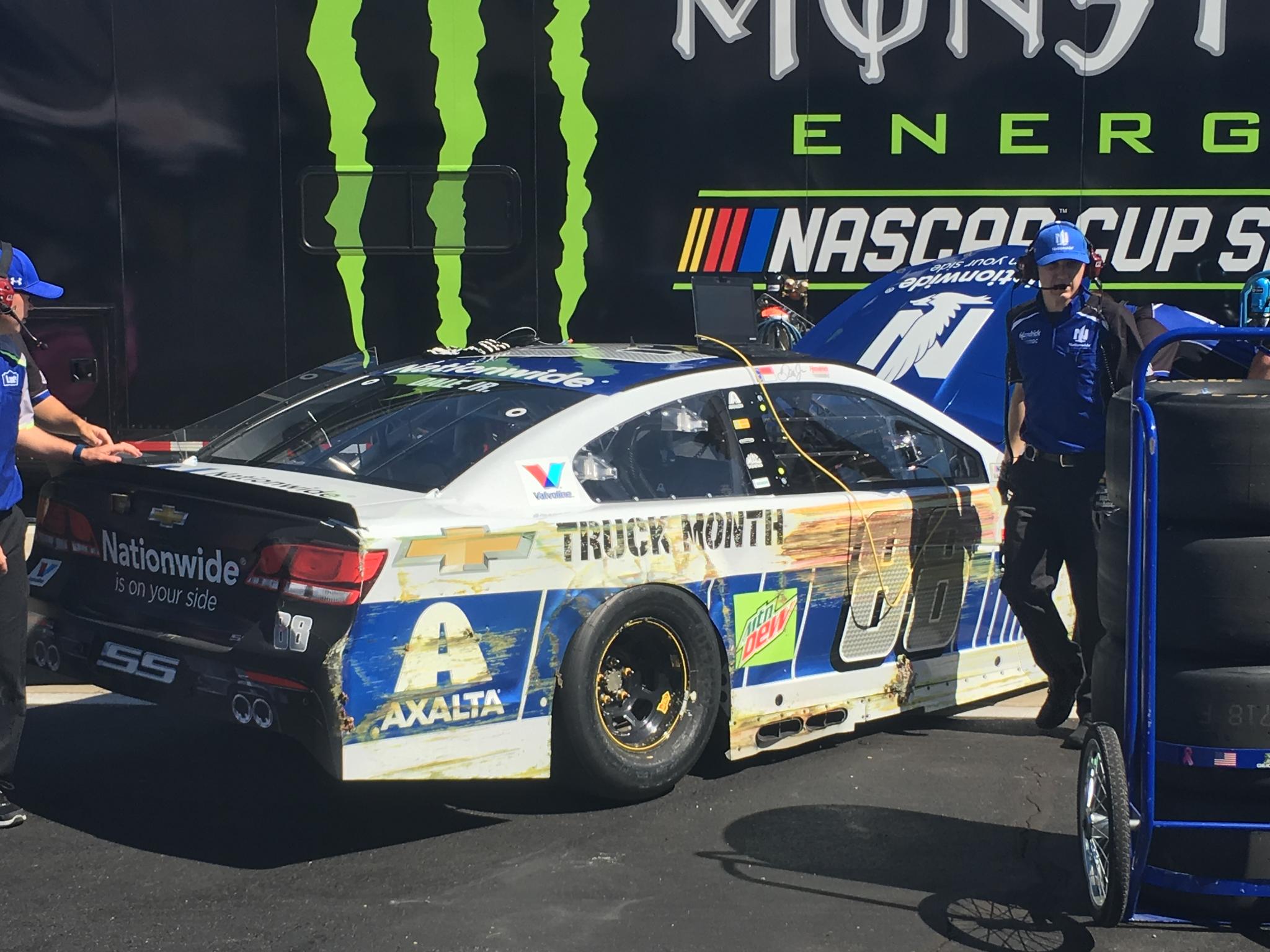 Earnhardt's wrecked no. 88 Chevrolet
Pete McCole/AR1
Dale Earnhardt, Jr. will make his final Charlotte Motor Speedway Cup Series start behind the wheel of a backup car after smacking the wall in Friday's opening practice session for Sunday's Bank of America 500.
Earnhardt, Jr. hit the outside wall coming out of turn four after turning just six laps around the 1.5-mile oval. Earnhardt was able to limp the car back to the garage with significant right-side damage to the no. 88 Nationwide Chevy, prompting the crew to pull out a backup car for Sunday's race.
Earnhardt, Jr.made the mandatory trip to the infield care center, where he was checked out and released.
"I don't know (what happened)," Earnhardt, Jr. said. "I got into this black stuff and it just took off into the fence. I think the car was pretty good, but had to pull a back-up out. It should be fine though. It's a good thing that it happened early and we will get to practice tomorrow and get to work on it."