Charlotte Motor Speedway Adds Two Chicanes To "Roval" road course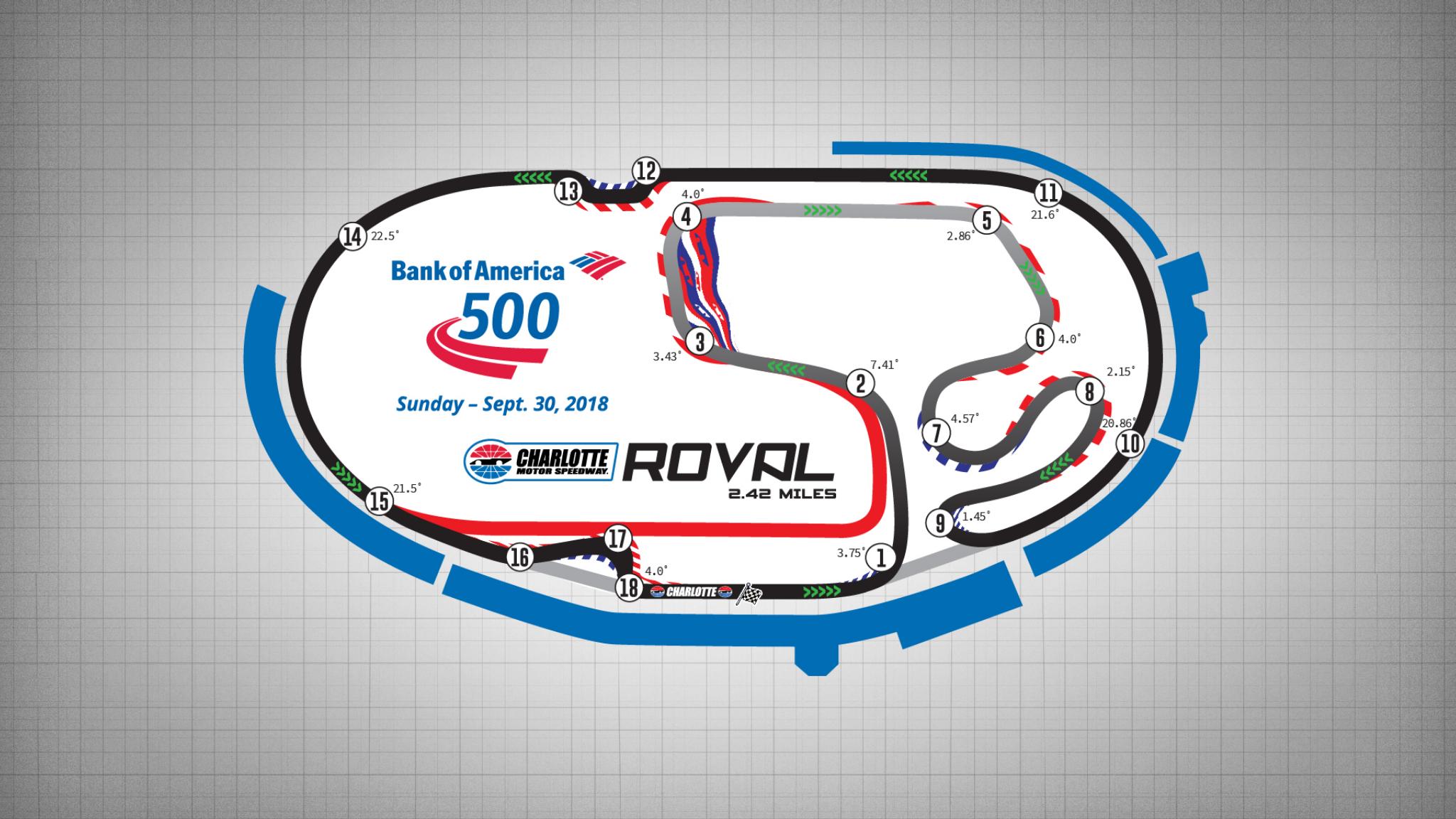 Charlotte Motor Speedway's new "Roval" layout
Officials with Charlotte Motor Speedway announced today they will add to two new chicanes to the track's new "Roval" oval-infield road course layout for next year's Bank of America 500 to be hold there on Sept. 30, 2018.
The new chicanes will be added on the backstretch just before the oval's turn three, and another to be adding in turns three and four just before the entrance to pit road.
The track has also added 42,000 square feet of synthetic turf to surround these new chicanes, which track officials hope will add some extra passing zones specially in areas of the track with the most grandstand seating.
The new road course, dubbed a "Roval" for "road course-oval", is similar in design to the road course at Daytona International Speedway in that it utilizes an infield road course as well as the oval tracks high-banked turns.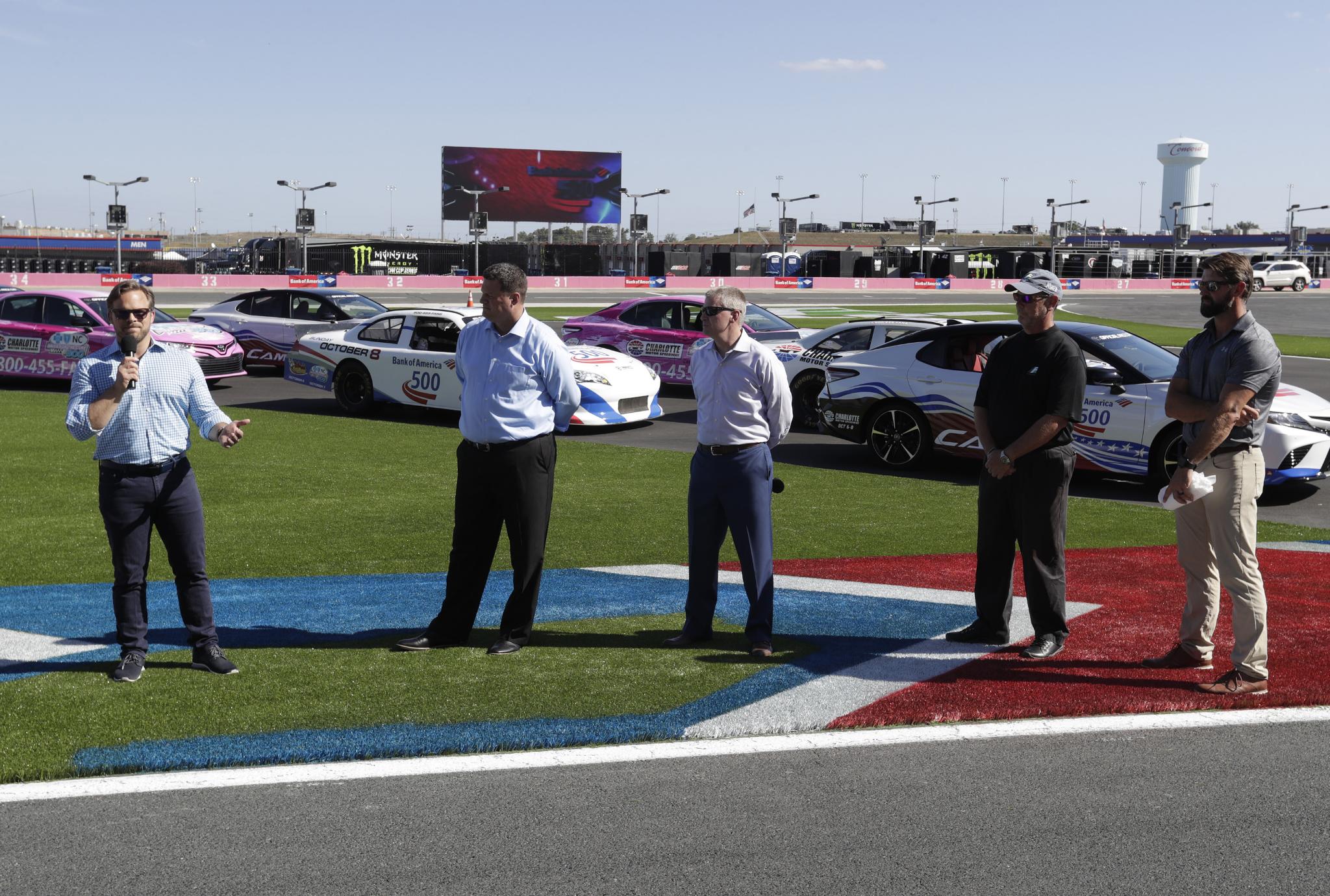 SMI CEO Marcus Smith (left) unveiled the new additions to their infield road course
CMS/Harold Hinson
"As the Roval itself is an innovation, we believe this revolutionary new use of synthetic turf was the perfect fit for our world-class racing venue," said Marcus Smith, the president and CEO of Speedway Motorsports, Inc. "The turf is more manageable than grass, resistant to heat and it provides a smooth, speed-scrubbing surface should a car spin through it."
With the addition of the two chicanes, the new 2.4-mile layout will now feature a total of 18 turns, which will include the second, third and fourth turns of the oval track three-quarters of the frontstretch quad-oval before turning toward the infield between turns one and two.
The "infield" part of the road course will feature 10 turns before coming out again just past the entrance of the oval track's first turn.
The new layout will make its debut next season for the fall race at Charlotte held on Sept. 30, and will mark the first time a road course has been featured in the NASCAR playoffs.