Latest F1 news in brief – Tuesday
NY City

F1 to open New York office

Vettel set to avoid Suzuka grid penalty
Sepang winner Verstappen has the flu
Honda success would make McLaren look 'silly'
Angry Marchionne warns of changes
Top teams furious over FIA man's move
F1 to open New York office
(GMM) F1 will open a US-based office, a spokesman has confirmed.
Earlier, following Liberty Media's takeover, the American company moved from Bernie Ecclestone's London HQ to a larger building in the British capital.
But Sports Business Daily now reports that Liberty is opening a F1 office in New York, amid efforts to capitalize on the potential of the huge US market.
"Yes, we are opening a small commercial office in New York which will be dealing mainly with the sponsorship side of things," F1 spokesman Norman Howell confirmed.
Vettel set to avoid Suzuka grid penalty
Does Vettel now risk retiring in the race with Transmission failure?
(GMM) Sebastian Vettel looks set to avoid a grid penalty at Suzuka this weekend.
The German had admitted after his bizarre post-race crash with Lance Stroll that he wasn't sure if his gearbox had been damaged.
If it needs to be replaced, he would take a five-place grid drop this weekend in Japan.
Sky Italia reports that Ferrari sent the unit back to Maranello where it was found that it "should be (able to be) saved".
However, Ferrari president Sergio Marchionne has admitted that the weekend in Malaysia left him angry and "tearing out my hair".
"It is unquestionable that we could have won, not only there but also in Singapore," he said.
"Our problems are due to two things. First, we have a very young team, and second, the quality of the components is not up to the required level.
"We are intervening now with organizational changes."
Ferrari's two drivers, however, are calling for calm.
Vettel is quoted by Auto Motor und Sport: "It is definitely not ideal to have two similar defects on consecutive days. But we also can't complain about our reliability over the entire season.
"This happens when you operate at the limit."
And Kimi Raikkonen said: "There is no reason to blame anyone. We obviously had a very difficult weekend in Malaysia, but I'm sure we will get it under control."
Vettel continued: "The truth is that we have a car that can win anywhere. I think we are faster than Mercedes.
"It was a difficult weekend, but our speed is promising."
Sepang winner Verstappen has the flu
Max Verstappen
(GMM) Max Verstappen has admitted he is not feeling well in the days before Sunday's Japanese grand prix.
Indeed, the Dutchman said he was already suffering from the flu in Malaysia, where he beat championship leader Lewis Hamilton for his second career win.
In an interview with the Dutch broadcaster Ziggo Sport Totaal, Verstappen admitted he didn't feel great on the day after his Sepang victory.
"Normally I would feel good, but I was sick. The night before I slept badly and so it was a lot more difficult than normal.
"I have not felt so well for a while. I have a little flu — my nose is blocked, I have a headache. It's getting better, but it will take some time," Verstappen, who turned 20 last Saturday, added.
He said he is already in Japan and will travel by train to the Suzuka region on Thursday.
Honda success would make McLaren look 'silly'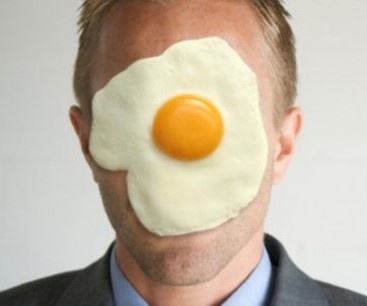 This could be Zak Brown a year from now
(GMM) Zak Brown admits McLaren team management will look "silly" if Honda takes a huge step forward in 2018.
After three years of struggling with the Japanese marque, McLaren has dumped Honda and will be powered by customer Renault engines from next season.
Honda is moving to the junior Red Bull team Toro Rosso, with official Dr Helmut Marko saying things are "looking up".
Indeed, Stoffel Vandoorne told the Belgian broadcaster RTBF that Malaysia had been "my best performance since I was in F1, after qualifying and racing his McLaren-Honda to seventh.
So the obvious question to ask is how McLaren will feel if it turns out that the British team dumped its works partner just as Honda finally makes a breakthrough.
"Obviously if Honda starts to win in 2018 and we're not, we will look silly," McLaren executive Zak Brown is quoted by the Spanish daily Marca.
"But I think everyone has to make their decisions and then accept the outcome.
"I think the moment you make any decision there is always an element of 'What if I'm wrong?' But I think everyone has done their homework and it was a group decision that was not easy," Brown said.
"It's like Indianapolis. Some said 'What if Alonso is injured?' 'What if we lose a great opportunity in Monaco?' But fortunately he (Alonso) drove perfectly and Jenson (Button) started from the pitlane.
"We have to look forward and not back," Brown added.
However, works Honda MotoGP rider Marc Marquez is not so sure McLaren has made a wise choice in dumping the Japanese.
"I think they knew from the beginning that it was a long-term project," he is quoted by El Mundo Deportivo newspaper.
"McLaren knew this could happen even if Honda is one of the most powerful brands in the world. I hope it does turn out that McLaren's decision is hasty and that Honda is the best in both motorcycles and cars," he added.
Angry Marchionne warns of changes
Whose head will roll, Arrivabene or Binotto?
While Sebastian Vettel's sterling drive to fourth went some way to limiting the damage, the fact is that had the two scarlet Ferraris started form the front of the grid yesterday it is entirely possible that the Maranello outfit could have scored a 1-2, thereby closing the gap in both championships.
But for Vettel to have to start from the back of the grid after suffering a cracked manifold in qualifying, and teammate Kimi Raikkonen not to even start the race due to a similar issue, is seen by the Italian team, the Italian media, the Tifosi and company president Sergio Marchionne as a disaster, especially, coming as it does two weeks after the nightmare of Singapore.
Speaking in Italy today, a clearly furious Marchionne warned of changes.
"Yesterday both Ferraris could have won the race," he said.
"That's a fact," he insisted. "And it could have also been the same at Singapore… that's another fact.
"It's also a fact that we've got some issues with our power units because the quality of the components is not at the right level for a race car.
"Now we are intervening and we are working on it," he warned. "Now we are working on the quality department and making some organizational changes.
"Having this kind of problem during the race make us angry," he admitted. "It's not a big problem if this kind of issue appears in our factory, but it's really ugly when you're in second place on the grid and you cannot start the race."
Top teams furious over FIA man's move
Whiting under pressure for letting Budkowski go to Renault
(GMM) A huge controversy has emerged as FIA technical boss Marcin Budkowski looks set to join the Renault team.
Budkowski, a 40-year-old Pole, was tipped to take over from F1 race director Charlie Whiting, but instead he has gone on three months of 'gardening leave'.
The big rumor in the Sepang paddock is that he is joining Renault — but rival teams are furious that he will take intimate secrets of their 2018 cars to the French marque.
An emergency meeting of the F1 strategy group was held at the Williams hospitality area on Friday.
"We take major issue if he ends up with a team," admitted Red Bull's Christian Horner.
Mercedes' Toto Wolff added: "I don't think it's correct because he's had access to a lot of information."
McLaren boss Eric Boullier said: "We are all concerned that an FIA official who had access to a lot of information can start working in one of the teams within three months."
Sauber's Frederic Vasseur said: "If we can't be open with the FIA, it's a tricky situation."
And Force India chief Otmar Szafnauer commented: "Three months is not long enough."
Horner said the "industry standard" gardening leave in F1 is 12-18 months, but under Swiss law, Budkowski is only prohibited from working for three months.
Boullier said: "We cannot prohibit anyone from changing jobs and we must respect the laws in force in different countries. But we think that for FIA representatives at that level, another minimum length for gardening leave must be established."
————————–
The subject was discussed by an informal gathering of the six Strategy Group teams in Malaysia, attended by Toto Wolff (Mercedes), Christian Horner (Red Bull), Maurizio Arrivabene (Ferrari), Eric Boullier (McLaren), Paddy Lowe (Williams) and Bob Fernley (Force India). Renault is not currently a member of the Strategy Group.
The letter that resulted from the meeting calls for new protocols for both FIA and F1/Liberty staff members, with a much longer gap before they can take on team roles.
Liberty is included because it now has a strong representation of technical personnel working on new regulations.
"I wish Marcin well, he's a good guy," Wolff told Autosport.
"If he can move back to a team and make a career, I wouldn't want to stand in his way.
"But as an FIA official if you make rules and issue technical directives you cannot negotiate a deal to join a team and within three months, join them.
"There might be a potential conflict of interests, which I'm not saying he has in any way abused, but there should be some kind of ethical policy that we all follow.
"We don't want him to look compromised in a position when he was heavily involved in the rulemaking and on the other side having ongoing discussions with teams.
"There needs to be a certain delay."
Although there have been suggestions that the focus is now on protocols for the future, rather than a specific attempt to delay Budkowski's arrival at Renault, Fernley indicated Budkowski was still being discussed.
"I don't know if something can be done at this point," said Fernley.
"But I think we probably have to look backwards and forwards.
"It's quite clear that he's going to Renault, so there is a threat there."
He suggested teams would be less willing to seek rules clarification from the FIA in future if its personnel could potentially join rivals.
"The process in the past has been to go to the FIA and say 'this is what we are thinking of doing, how does it sit from your side?' And we get a very unbiased and clear direction on it," Fernley added.
"The difficulty is that if you can't rely on that, then you're going to have to take more chances."