Latest F1 news in brief – Tuesday
Kubica hoping his check is large enough

Kubica not denying Williams rumors

Mercedes will not 'cage' polarizing Hamilton
F1 to make cars louder with 'microphone'
F1 losing 'toughest race' on calendar – Hamilton
Honda clears Alonso's Singapore PU for use
Kubica not denying Williams rumors
(GMM) Robert Kubica has not denied speculation he is now in the running for the Williams race seat for 2018.
Earlier, the former BMW and Renault driver was eyeing a return to F1 next year with Renault, following a spate of tests.
But Germany's Sport Bild said Renault ultimately opted for Carlos Sainz, after Kubica's permanent arm injury affected his pace over 'long runs'.
And so Kubica, and his management including retired world champion Nico Rosberg, have shifted their sights to Williams.
The British team looks set to oust the re-retiring Felipe Massa, and is apparently considering Kubica, Paul di Resta or Jolyon Palmer as his potential replacement.
When asked about the Williams reports, Kubica said: "Thanks to the tests with Renault I was able to find out that I can drive a formula one car.
"Now we are working on a solution for the future. Whether it will be in formula one or somewhere else I don't know yet. But I am trying to find a solution that will allow me to continue what started with my first test in June," he told Poland's Przeglad Sportowy.
"In recent years I have had to be patient, and I have approached this whole situation rationally and not emotionally.
"Hopefully everything will work out as I hope and in the near future I will have some positive information," Kubica added.
According to some Polish media reports, Kubica's Williams chances – and potential forthcoming track test – are being funded by a personal sponsor.
"I must say that this is not true," he insisted. "My future does not depend on what my sponsors or partners will do."
As for the rumors he struggled physically on the 'long runs' with Renault, Kubica said: "I'm glad there are rumors, because they are about me being in the car compared to the six years when I was not!
"Thankfully those who make the decisions to do not pay attention to rumors and speculation," Kubica added.
Mercedes will not 'cage' polarizing Hamilton
Hamilton as a Prince
(GMM) Mercedes says it will continue to allow Lewis Hamilton to express his personality and opinions.
In recent days, the triple world champion has continued to polarize fans with his forays into US politics, fashion, his celebrity status and even veganism.
But team boss Toto Wolff said that from Mercedes' point of view, Hamilton's personality is "priceless".
"If he drives a Ferrari road car, he drives a Ferrari road car," he told Speed Week. "You can't lock him in a cage.
"Sometimes it gives us grey hair, but on a difficult day he is the man we want to have in the car."
Marketing boss Jens Thiemer agrees that Mercedes is comfortable with Hamilton's often controversial or polarizing views, behavior and personality.
"We do not want marionettes or robots as ambassadors," he said. "Some personalities are more difficult to handle, but I think to give them too many rules is wrong.
"Drivers must be sensitive to the brand they represent, but you have to let them be themselves as well," Thiemer added.
Within the Mercedes team, the driver relationship between Hamilton and Valtteri Bottas is now fundamentally different to the fiery clash between Hamilton and Nico Rosberg.
"I liked it, and the fans did too," Thiemer admitted, referring to Hamilton and Rosberg's intense former rivalry.
"I would not say that this season is more boring, as we now have a duel that is not exclusively within the brand."
Wolff also commented: "Our problem with Lewis and Nico was that one was always happy and the other not. Now we have a whole new dynamic.
"The question is what comes next? Do we want to keep this dynamic or is the nuclear variant better for us? I don't know," Wolff said.
F1 to make cars louder with 'microphone'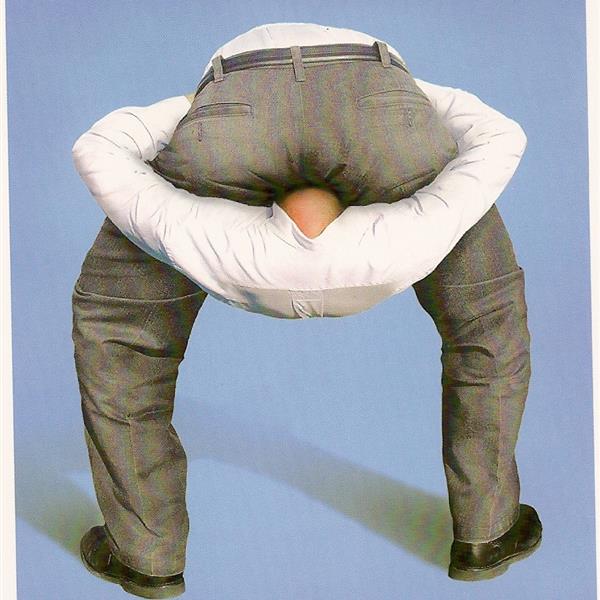 Typical day at the office with the F1 engine rules makers
(GMM) F1 owner Liberty Media is backing an initiative to make the cars louder.
Ever since the new 'power unit' era began in 2014, insiders and fans have complained that the loss of F1's iconic high volume is hurting the sport.
A sort of exhaust 'megaphone' was tested and abandoned, but last year the FIA announced that it is working with the teams to develop a "sound generator" to improve the "intensity and quality" of the turbo V6s.
Now, Spain's Marca said new F1 owner Liberty Media is also backing the moves to make F1 louder.
"We have to amplify the sound, as in all the market research we do, it is very important to the fans," said the sport's commercial boss Sean Bratches.
The Spanish sports newspaper said the latest idea is in the form of a "microphone", which is being worked on by Australian television producer David Hill.
"He is working on the development of a ceramic microphone that can be attached to the exhaust pipe to obtain an amplification of the sound of the cars for the fans," Bratches explained.
F1 losing 'toughest race' on calendar – Hamilton
Last year for the hot and humid Malaysian GP
(GMM) Lewis Hamilton on Tuesday said F1's "toughest race" will be missing on next year's calendar.
He is referring to Malaysia, where after almost 20 years in formula one the government has decided that 2017 will be the last race at the Sepang circuit.
Sepang has become known as one of the hardest races physically for the drivers, thanks to its long fast corners and Malaysia's heat, humidity and often torrential rain.
"It is definitely sad to think this is our last race (here)," said the Briton at an event in Kuala Lumpur for Petronas, Mercedes' title sponsor.
"They are taking away one of the toughest, if not the toughest race of the season and it will be hard to replace," Hamilton added.
Honda clears Alonso's Singapore PU for use
Alonso's engine survived the Singapore crash
Fernando Alonso will be able to re-use the power unit that was fitted to his car for the Singapore Grand Prix, where he got taken out on the opening lap.
Alonso jumped from eighth to third in a wet start at Marina Bay but was the innocent victim as Red Bull's Max Verstappen and the Ferrari drivers clashed on the run to Turn 1.
Sebastian Vettel moved over on Verstappen, after a slow getaway, while Raikkonen shot up the inside, and as they bunched together, Verstappen and Räikkönen touched.
Räikkönen, having been pitched into Vettel, then slid out-of-control towards Turn 1, where he made secondary contact with Verstappen, who then thumped Alonso.
Alonso's car was significantly damaged and, despite his best efforts to continue in the race, the team called him back to the pits to retire after a handful of laps.
Honda feared that Alonso, on his ninth Turbocharger and MGU-H, seventh Internal Combustion Engine and MGU-K, sixth Energy Store and fifth Control Electronics, may have needed new components.
But following checks at its Sakura headquarters, the Japanese manufacturer has confirmed that Alonso's power unit can be used again at this weekend's Malaysian Grand Prix.
"We were concerned that it may have been irreparably damaged, but fortunately after a thorough check back at the factory we can confirm it is okay to be re-used," said Honda F1 chief Yusuke Hasegawa.
Alonso himself is hoping to make up for the disappointment of his Singapore retirement.
"After Singapore, I'm already eager to get back into the car and hopefully make it further than the first corner in Malaysia!" Alonso said.
"Of course, what happened was disappointing and it's difficult to hide your frustration when you're the victim of someone else's incident.
"I felt we had the potential to be really competitive – one of our only opportunities of the year – and it's a shame we couldn't bring home the points to prove it, but these things happen.
"The conditions in Malaysia will be very similar – hot, humid and challenging for the drivers and the car.
"The configuration will work less in our favour, but of course we will still fight for everything.
"There are six races left and we are still putting all our energy in finishing every race in the best possible position we can."
Alonso and team-mate Stoffel Vandoorne ran Honda's Spec 3.7 power unit in Singapore.