Latest F1 news in brief – Sunday
Jump start rules tightened

Formula 1 tweaks jump start regulations

Palmer: Points a weight off my shoulders
Formula 1 developing exhaust microphone
Williams has slimmed its shortlist of drivers
Formula 1 tweaks jump start regulations
The FIA has tightened next year's Sporting Regulations regarding jump starts in Formula 1, raising the possibility of penalties even if its own system is not triggered.
The system surrounding jump starts came under scrutiny at the Austrian Grand Prix, when pole-sitter Valtteri Bottas was 'noted' by stewards for his rapid getaway, but ultimately not penalized.
It was revealed that Bottas had moved 0.201s after the five red lights went out, as he surged clear of the pack en route to victory at the Red Bull Ring.
The FIA explained at the time that Bottas had made "an exceptionally accurate and fortuitous judgment call, anticipating the moment the lights went out with great precision".
Rival drivers, most prominently Ferrari's Sebastian Vettel, refused to believe Bottas' quoted time, insisting that the Finn had made a jump start.
The FIA has tweaked the Sporting Regulations to underline the penalty for a jump start, but has also included the possibility of a sanction if a driver is not correctly positioned in their grid slot.
Drivers have occasionally angled their cars or lined up in a questionable manner, most notably Vettel in China, when he positioned his SF70-H over the left of his grid spot to avoid a damp patch.
An amended version of Article 36.13 of the Sporting Regulations states that:
Either of the penalties under Articles 38.3c) or d) [a drive through penalty or 10-second stop-and-go penalty] will be imposed on any driver who is judged to have:
a) Moved before the start signal is given, such judgment being made by an FIA approved and supplied transponder fitted to each car, or:
b) Positioned his car on the starting grid in such a way that the transponder is unable to detect the moment at which the car first moved from its grid position after the start signal is given.
This means that if a driver lines up in a manner in which the mandatory transponder cannot detect the car, then they would be liable for a sanction.
An F1 driver has not been penalized for a jump start since Marcus Ericsson's transgression at the 2015 Austrian Grand Prix.
Palmer: Points a weight off my shoulders
Jolyon Palmer has lost his ride
Renault's Jolyon Palmer says scoring points in Singapore was a "weight off the shoulders" and feels he can tackle the remaining six Grands Prix with renewed confidence.
Palmer has endured a difficult sophomore season in Formula 1 and entered the Singapore weekend without a point, having finished 11th on three occasions.
He also learned that he had lost his Renault seat for 2018, after the manufacturer opted to sign Carlos Sainz Jr. – on loan from Red Bull's stable – to partner Nico Hülkenberg.
However, Palmer bounced back by taking sixth position in Singapore to score his first points of the campaign, and his best result in Formula 1.
"It feels like a weight off the shoulders to get some points, I hope to push on now and get some more – I know I can do it," said Palmer.
"We have a bit of confidence going [to Malaysia next weekend].
"The car keeps getting better, I'm certainly improving too so we'll aim to get another good result."
Renault chief Cyril Abiteboul added that the manufacturer's performance in Singapore demonstrated that fifth position in the championship remains a realistic ambition.
"We have extra incentive to continue to push hard to ensure both cars are in the points in Malaysia," said Abiteboul.
"A positive we can take from Singapore is that we have moved up a position in the Constructors' Championship which means a step closer to our end of season goal of fifth place overall.
"Reliability remains our main focus, maximum effort and flawless execution is required by all in the remaining six races to achieve that target."
Renault, which holds seventh position, trails fifth-placed Williams by 17 points.
Renault also confirmed that Hülkenberg will take on his fourth power unit of the campaign in Malaysia next weekend, with the R.S.17 to feature updated rear bodywork.
Formula 1 developing exhaust microphone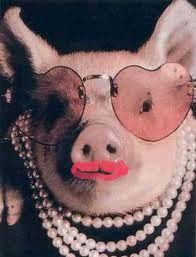 Putting a microphone to amplify the horrible F1 engine note is analogous to putting lipstick on a pig
Formula 1 is developing a microphone that can be fitted to a car's exhaust to provide a "true amplification" of sound in the future, amid ongoing concerns over the lack of volume from the current power units.
Formula 1 adopted a quieter sound when it ditched naturally-aspirated V8 engines for 1.6-litre V6 turbo hybrid power units in 2014, leading to criticism from drivers, teams and fans.
In the early stages of the 2014 season, a 'megaphone' exhaust was trialled by Mercedes, in a bid to boost noise levels, but there was little audible difference.
Formula 1's commercial chief, Sean Bratches, has now outlined a new project, which will involve a ceramic microphone being attached to a car's exhaust set-up.
"One of the things that we want to amplify going forward are the sounds of the sport, because they are viscerally moving to fans and critically important in all the research that we do," he told Reuters.
Award-winning Australian producer David Hill, formerly of Fox Sports, is involved in the project.
"He's working with a German concern to develop a ceramic microphone that we can actually adhere to the exhaust pipe to get the true amplification of sound for fans," added Bratches.
Formula 1 has yet to confirm plans for its next engine cycle, which will begin in 2021, though a "broad agreement" was reached earlier this year to introduce simpler, cheaper and noisier engines.
FIA President Jean Todt has already ruled out returning to older-style engines.
Williams has slimmed its shortlist of drivers
Who can bring the largest check?
Williams has slimmed its shortlist of drivers to partner Lance Stroll for the 2018 Formula 1 season down to three, Robert Kubica, Felipe Massa and Paul di Resta, Autosport reports.
Williams has become the most coveted seat left on the F1 grid for 2018, with the team having received enquiries from several drivers and made its own contact with others.
But it is now focusing on Kubica, current driver Massa and reserve di Resta.
During the Singapore Grand Prix weekend, it emerged that Kubica is set to test a 2014-spec Williams F1 car in the coming weeks so it can evaluate whether his return is feasible.
Renault ran Kubica in a private test and then for a day in the post-Hungarian Grand Prix test as it was interested in possibly running him alongside Nico Hulkenberg in 2018.
But Renault ran out of time to do further testing when Carlos Sainz Jr, who the team had chased since last year, became available as part of the McLaren-Renault/Toro Rosso-Honda engine swap deal.
Williams is now picking up the baton to continue the evaluation of Kubica and has the time and car available to do it. Autosport