Motorcraft Extends Pact With Wood Brothers
#21 Wood Brothers Ford
The iconic No. 21 Ford Fusion of Wood Brothers Racing will have a very familiar look for 14 races in 2018 as Motorcraft and Quick Lane Tire and Auto Centers have inked extension to remain with the Monster Energy NASCAR Cup Series team.
Ford Customer Service Division, the parent organization for Motorcraft and Quick Lane Tire and Auto Centers, signed an extension to be the primary race sponsor for 14 Monster Energy NASCAR Cup events next season. The partnership between FCSD and Wood Brothers Racing began in 2001.
"We are very excited about the future of our association with Wood Brothers Racing with Paul Menard behind the wheel of the iconic No. 21," said Brett Wheatley, executive director, North America, Ford Customer Service Division (FCSD). "The announcement today solidifies the full-time status of Wood Brothers Racing going forward, and we couldn't be happier to be a part of that."
"We have certainly enjoyed having Ryan behind the wheel of the Motorcraft/Quick Lane Ford Fusion these past couple of years and look forward to watching him the rest of the season and throughout the playoffs and hope to send him off to Team Penske with a NASCAR championship and help to score the Wood Brothers their historic 100th win."
It was announced last month that Paul Menard, a 14-year NASCAR Cup veteran, will replace Ryan Blaney as driver of the No. 21 car. Blaney will transition to a third full-time entry at Team Penske in 2018.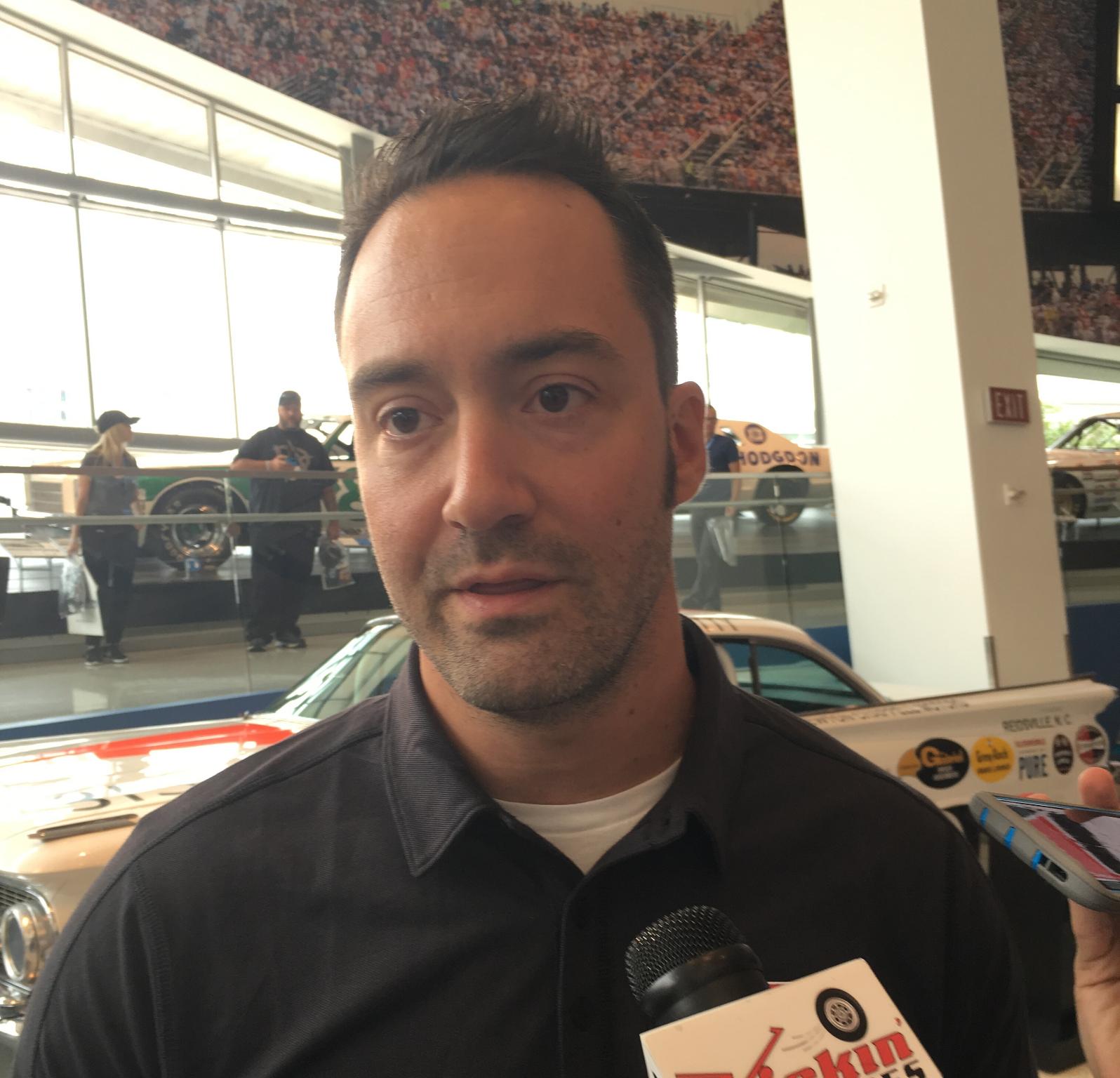 Paul Menard
Pete McCole/AR1
Menard, the 2011 Brickyard 400 winner, also will have Menards sponsorship on the No. 21 car for 22 races. In more than 380 career Cup races Menard has posted 19 top-five and 58 top-10 finishes.
"We're all set (with sponsorship), and we got this it done fairly early in the season, too," said Menard. "Definitely excited to be working with the Wood Brothers and the entire family. It's an exciting opportunity. It's a great group of people."
2018 will mark the Wood Brothers third full-time season after running partial schedules from 2009 to 2015. Team co-owner Eddie Wood said the team is looking to secure a charter for next season to ensure they can run the full schedule.
"It means a lot after running part-time for all those years," said team co-owner Eddie Wood. "It's just a good feeling knowing you're going to race them all."