NASCAR Penalizes Two Truck Series Teams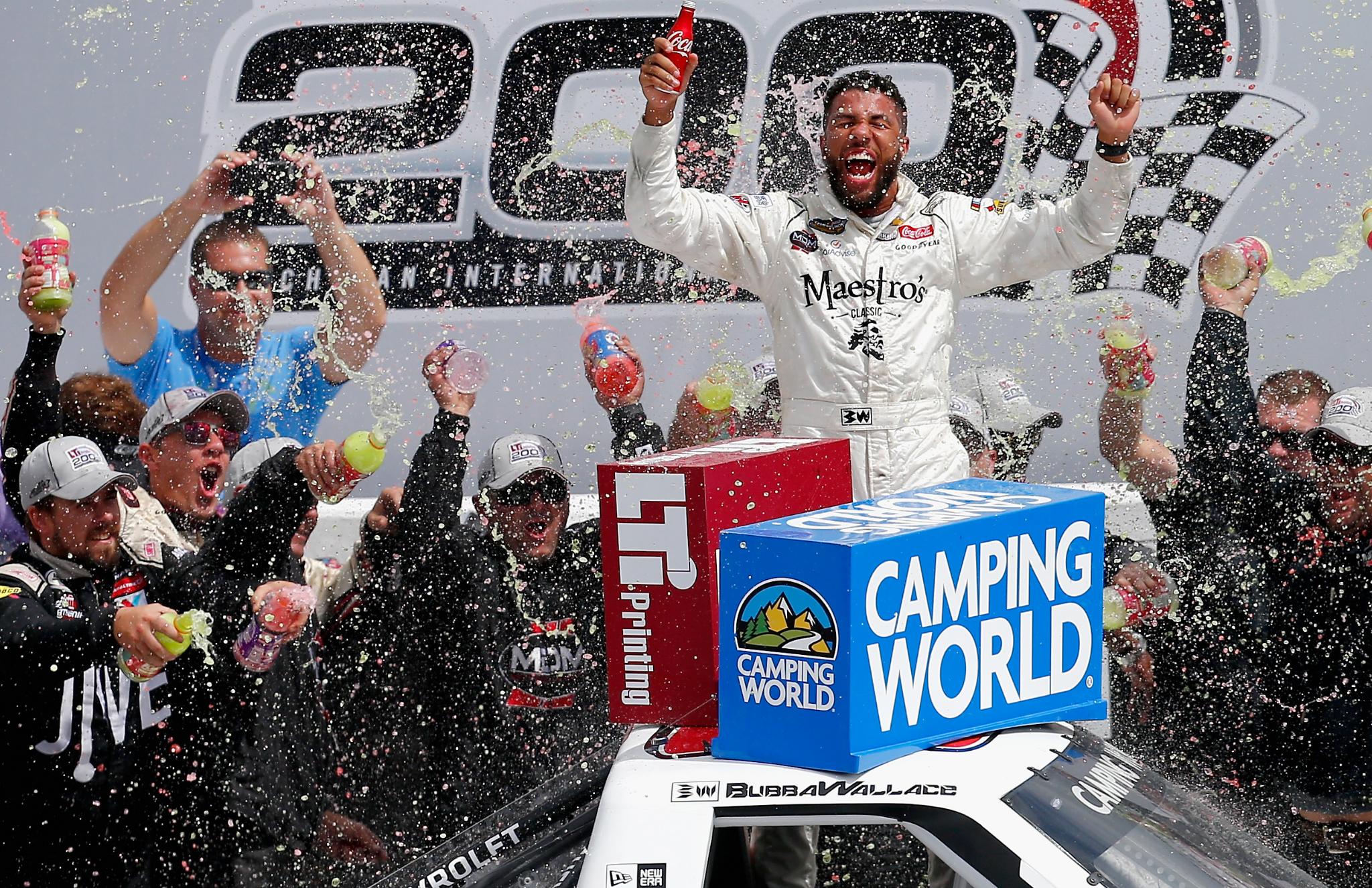 Wallace drove an illegal truck to victory
Shane Huffman, crew chief for the No. 99 MDM Motorsports Chevrolet that Darrell Wallace drove to victory in Saturday's NASCAR Camping World Truck Series race at Michigan Int'l Speedway, has been fined and suspended by NASCAR.
The team received an L1-level penalty for violating section 20.4.12.b of the NASCAR rulebook: "Vent holes at the bed top must be configured for air intake only."
In other words the team cheated, but cheaters in NASCAR always get to keep their win. As the slogan goes, 'cheat to win.'
Huffman has been suspended for tonight's race at Bristol (Tenn.) Motor Speedway and fined $5,000 while the team was docked 10 owner points.
ThorSport crew chief Jeff Hensley was also fined $5,000 and suspended from tonight's race because the truck Grand Enfinger drove to an eighth-place finish failed to meat height requirements during post-race inspection. The team was also docked 10 owner points for the infraction.
Hensley also received a second penalty for a weight infraction and was suspended a second race as a result. Crew member Josh Hankish, was also suspended for two races.