Quaker State extends title sponsorship of Kentucky's Cup race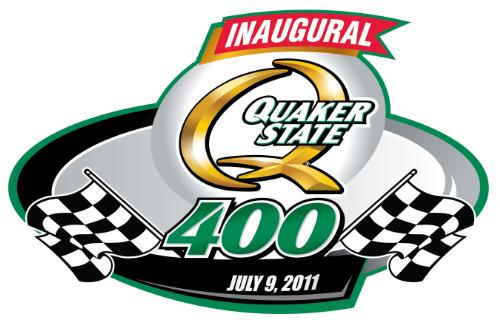 Quaker State 400
The Quaker State 400 has gone by the same name since the Monster Energy NASCAR Cup Series started coming to Kentucky Speedway in 2011, and that's not about to change.
Officials from Kentucky Speedway and Quaker State announced a new event sponsorship agreement on Friday that will see Quaker State continue to sponsor the race through 2022.
"From our standpoint, we are thrilled beyond words," Kentucky Speedway General Manager Mark Simendinger said. "We really couldn't even dream of doing this race with anybody other than Quaker State, and we're committed to continuing to build that Quaker State brand here through everything that we do all year round."
The extension announced Friday is the second since Quaker State originally signed on to sponsor Kentucky's Cup race.
Jim McCormick, vice president of Quaker State North America, said the Cup race at Kentucky is the perfect race for the Quaker State brand.
"Kentucky Speedway is a tough track. It's a tough place to win. Ironically, this race has only been won by champions. Every winner of this race over the past six races has been a NASCAR Cup champion," McCormick said. "I think that is indicative of what we're trying to deliver here and the message about Kentucky Speedway and Quaker State brand.
"We're extremely excited as a company and as a brand to continue our relationship with Kentucky Speedway and we're really looking forward to working with SMI." Kentucky Speedway