FOX Pocono Xfinity Race To Use All-Driver Broadcast Crew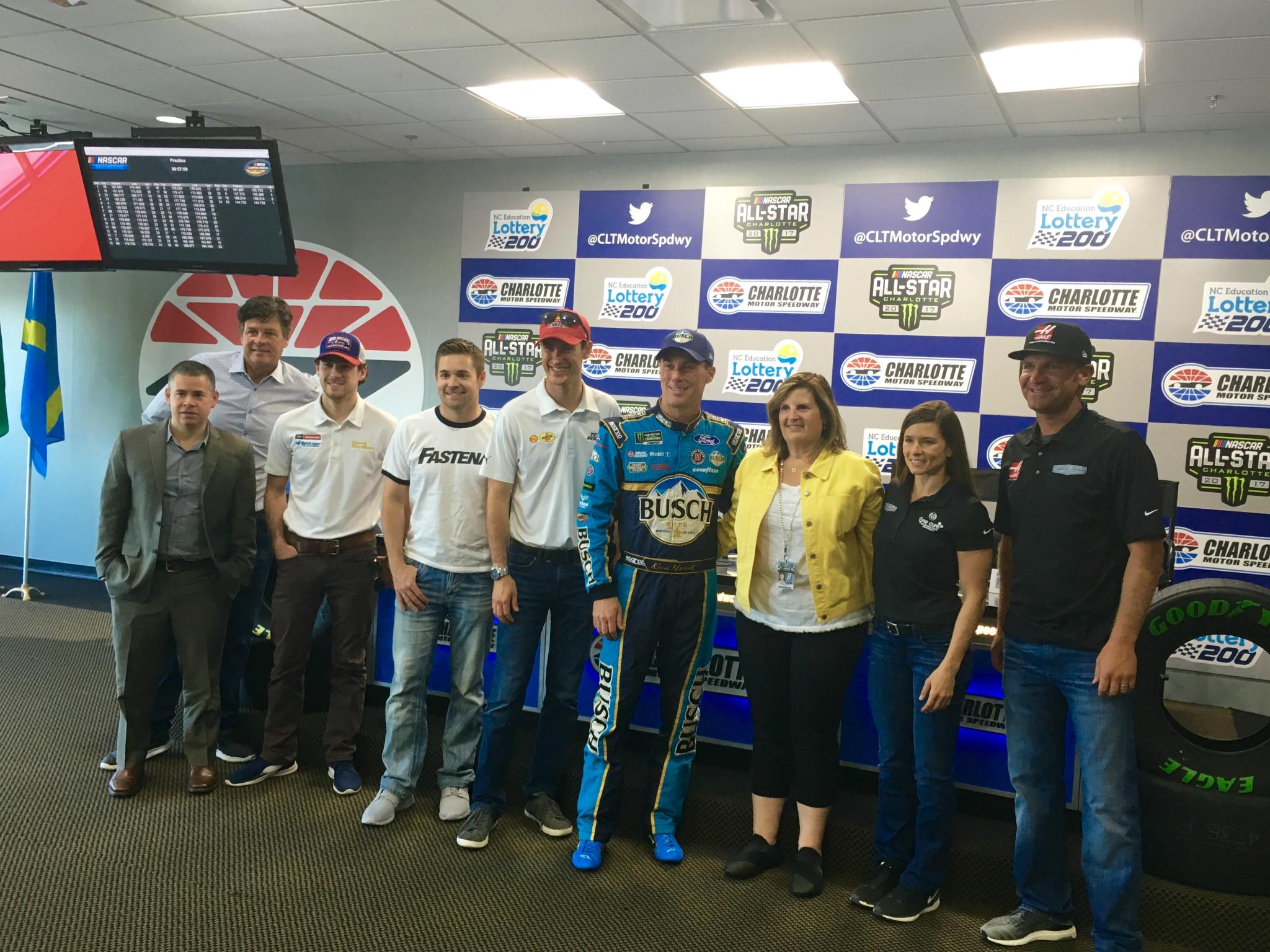 The FOX All-Driver Broadcast Crew
Pete McCole/AR1
For the first time in their 16-year history of NASCAR coverage, FOX has announced that for the first time ever their June 10 NASCAR Xfinity Series race at Pocono Raceway will feature an all-driver broadcast team to call the action.
Monster Energy NASCAR Cup Series driver Kevin Harvick will call the play by play, joined in the broadcast booth by Clint Bowyer and Joey Logano, while Ryan Blaney, Erik Jones and Ricky Stenhouse Jr. will serve as pit road reporters. Danica Patrick and Denny Hamlin will hold down the fort in the Hollywood Hotel.
"This is something FOX Sports has talked about doing for a long time," said John Entz, FOX Sports President & Executive Producer, Production. "Several of these competitors already have joined us in the NASCAR XFINITY SERIES booth and done a heck of a job, and we see a lot of promise in the newcomers. Regardless of their TV experience, we have one goal for all — go out and have a blast. As long as no one sets fire to the FOX Sports booth or pulls the plug that knocks us off the air, the drivers have free rein."
Most of the driver lineup has done time in the broadcast booth before, including Harvick, who also co-hosts a radio show on SiriusXM Radio, but this will be his first foray doing the full-time play by play.
"I don't know that I'm actually ready to take the next step," Harvick said . "The biggest thing for me is just preparing a little more than I have in the past. Michael and Adam, it's a pretty selfless act that they let us in the booth and take part in the broadcast. It's great for the fans for us to have been off the track an hour before and relate what's going on with the cars and the tires and everything."
FOX regular play-by-play man Adam Alexander will be in the broadcast booth to assist the Cup drivers calling the race, while Jamie Little will be on hand to give pointers to the pit road reporters.